As a kid, my dream profession was to become a comic-book artist. I have had my stent in comic books and video games, and find myself always browsing Comic Carnival looking for inspiration and local artists' books.
As I have gotten older, I find myself staying away from the big three publishers and scouring the shelves for independent books, curious what other people in our area are producing and creating which lead me to discover Jeremy Vaughns Crow Jane.
I was highly impressed with Jeremy's style and attention to detail and began to follow his process online. Which lead me to ask him to interview for a NUVO story. An Indiana native Jeremy gave us a ring from his home Anderson where he focus's on his comics and studio Revolver Comics.
NUVO: Tell us a little bit about your background in comics and what lead you into the arts?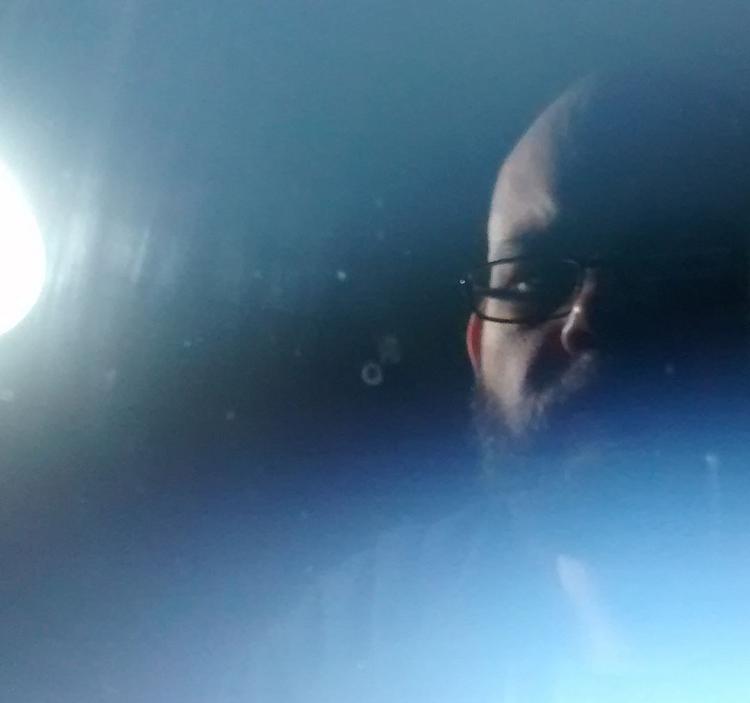 Jeremy: Well Ive always been a fan of comics since I was a kid and got back into art about five years ago, I'm completely self-taught and find myself staying up late at night working on pages. Before that, I tried to make it in music for a long time... that kind of backfired. I remember being inspired by Jim Lee when I was getting into comics, and wanted to be like that.
NUVO: Oh seriously what do you mean backfired?
Jeremy: Well, I was got a few bands together and whatnot but never really had anybody who's taking quite as seriously as me so then I started self-recording. After that, all my gear started crapping out on me and it seemed like one piece after the other was just going out.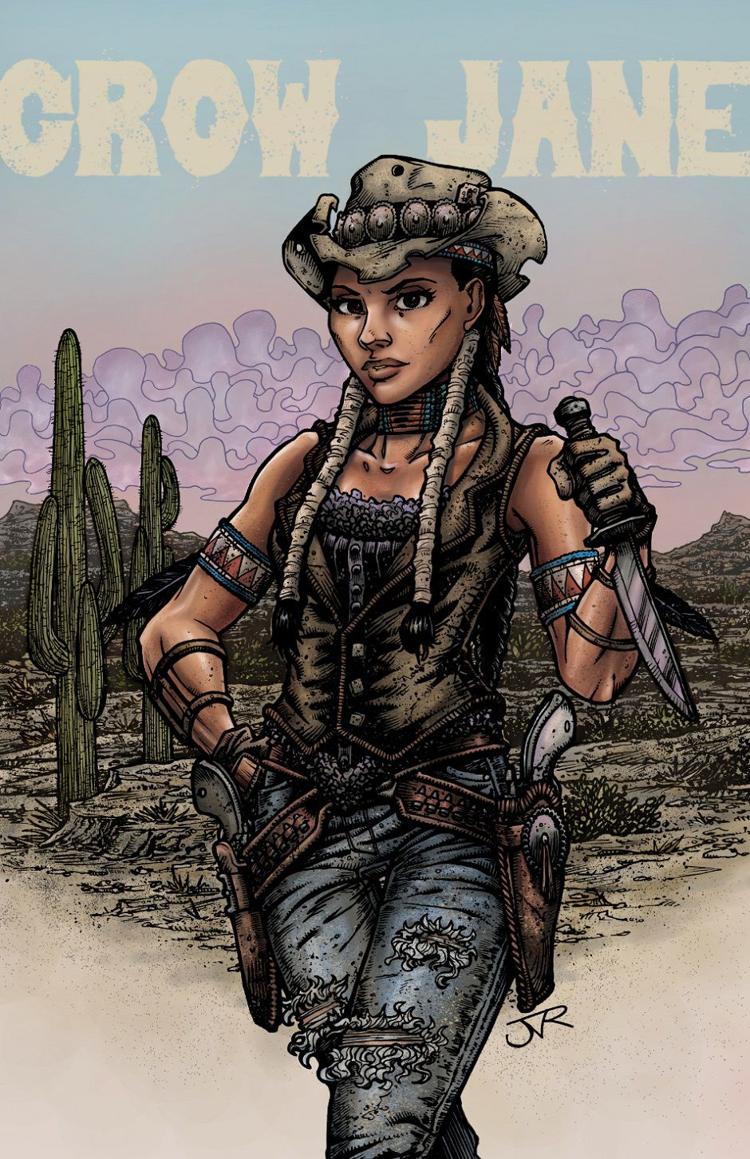 NUVO: Can you tell us a little bit about that book that you're working on Crow Jane?
Jeremy: Well, actually it's the second time I'm doing it. I'm just completely rebooting the whole series now, and the first story I'm doing is combining the original two first stories into one story now. I'm using the old story and adapting it as a backstory within the other story.
My idea is with Crow Jane to take it to like five different decades, starting with the westerns and moving to like Europe during World War One and so on. I thinking about Crow Jane in the 1920s maybe in Chicago. 30's I'm still kind of figure it out and then the issues could go up into something like World War II.
I'm a huge history buff too so the idea of taking it through all these decades is something I would like to play with.
NUVO: Can you give us a little bit more about the background or the actual story itself whats the book about?
Jeremy: It's just a badass Western focused on Revenge. I mean Revenge just everybody is trying to get REVENGE! The whole thing was kind of born out of old blues. I'm a big fan of blues and Jane the main character was kind of born out of that. A western shoot-em up chock full of superpowers, action, laughs, drama, blood (lots and lots of blood), and one hard to kill, smart mouthed female lead.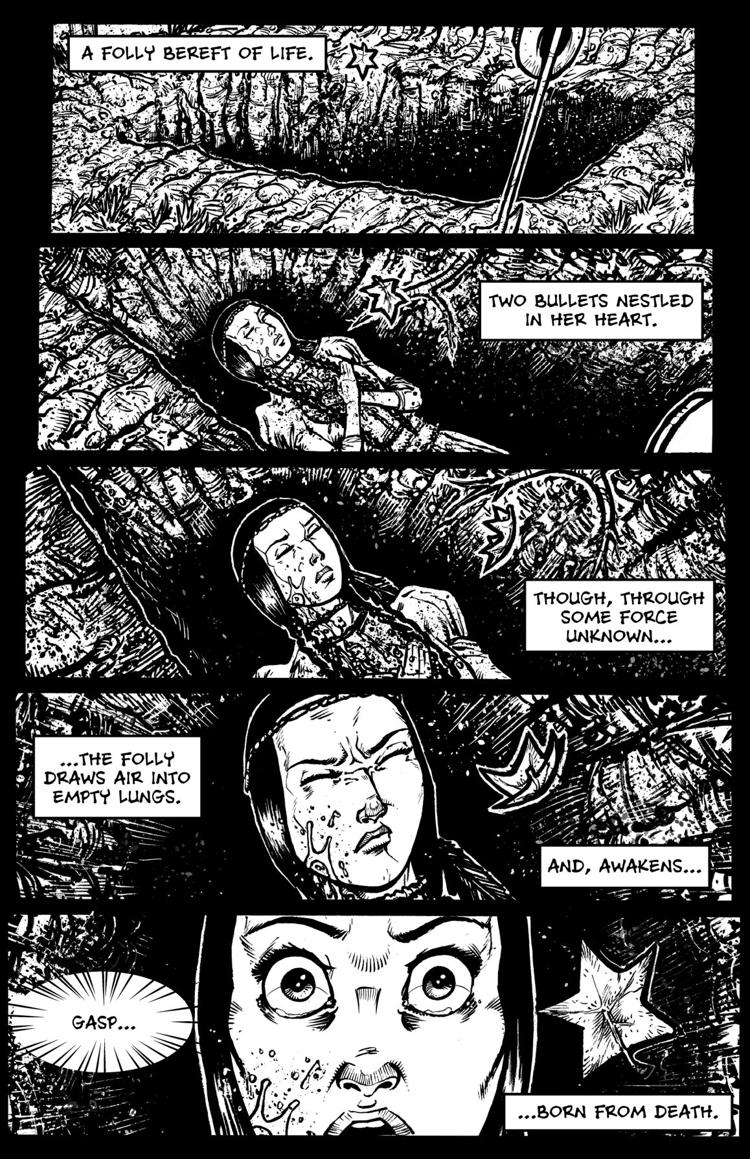 NUVO: How are you producing this book are you pushing it out yourself and just printing it locally or doing it as a web series?
Jeremy: I'm just trying to get the first issue done and now kind of playing my options from there and see where it goes, maybe send it out to a few publishers to see what they think. Then I will start looking into more of the self-publishing options to the Kickstarter and all that, I just want that first issue under my belt first.
NUVO: How do you feel about the comic industry? You know, the avenue of publishing in general is pretty expensive. This is also why NUVO stopped printing and focused its content for online purposes.
Jeremy: You have more options now as a self publisher for print so that is handy. As far as making the books and digital printing. I think the biggest problems right now for publishing or publishers is just the whole piracy part of it. Just with any form of art right now. I mean, now that you have to have digital issues and then you run into the problem of people sharing it.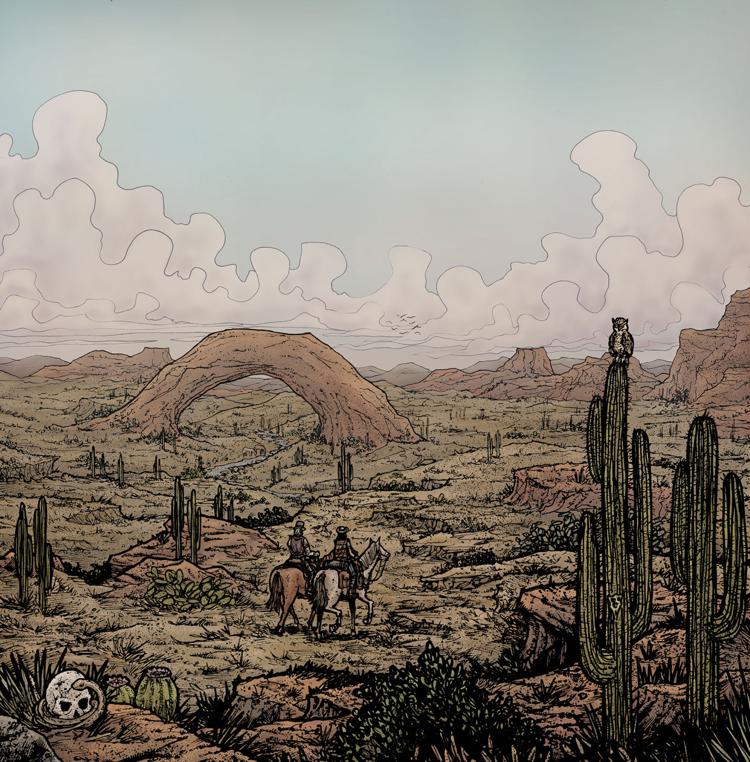 NUVO: I follow your work on instagram and notice you're creating pages so fast, I think I have seen a new page a day out of you? Is this a normal thing?
Jeremy: Ha ha, no! I started back in December, but I waited to start posting these things till the start of the New Year.
NUVO: Oh, I got you, I was like this guy's fast. I was trying to do the math in my head and I was like dude I can't even pencil anything in a couple hours.
Jeremy: Well I think I am all caught up on the pages that I had ready so things will start to move slower now.
NUVO: How do you manage your time with making Crow Jane? I mean you also have a day job right?
Jeremy: Pretty much I just stay up all night drawing. Then I find myself going to bed around 7am usually. The good thing for me is I do something different for my day job, so I save all my creative process's for this book. It kinda helps me focus and really want to work on the book.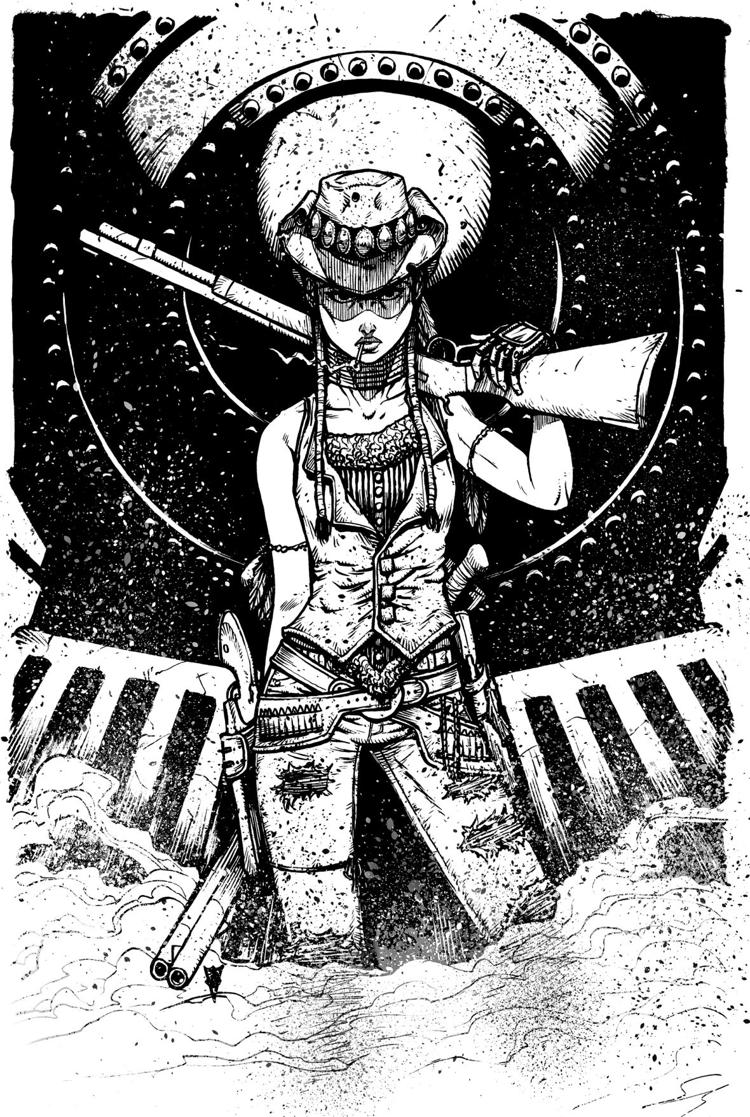 NUVO: What are you using to produce these pages and color them etc? Photoshop?
Jeremy: Right now I am just using Clip Studio. For all my digital art. I think it use to be called Manga Studio but they renamed it. I feel like applications such as Photoshop just take me six or seven steps to do one simple thing. I just want to concentrate on the page.
NUVO: What do you think your next endeavors with comics will be? Are you trying to reach out to publishers like DC, Marvel or whoever, or are you just trying to do your own thing, from now on?
Jeremy: Well right now. I'm just trying to try to get the first issue of Crow Jane done. I think when I'm done, I'll put together some samples for Marvel, because I've got like a little in with them I've sent them some samples before and they give me feedback on them so really that's cool. Right now it's just more about getting my foot in the door than anything starting to build a name for myself I figure even if I have to break in as an artist, try to build a name for myself that way and then build up more readership so then I can start branching out on my own from there. The end game is me making my own stuff.
NUVO: Thanks for the call Jeremy, how can our readers find your work online? Do you have a website?
Jeremy: Well I don't have a website currently, just focusing on the book. But you can find my stuff on these websites.