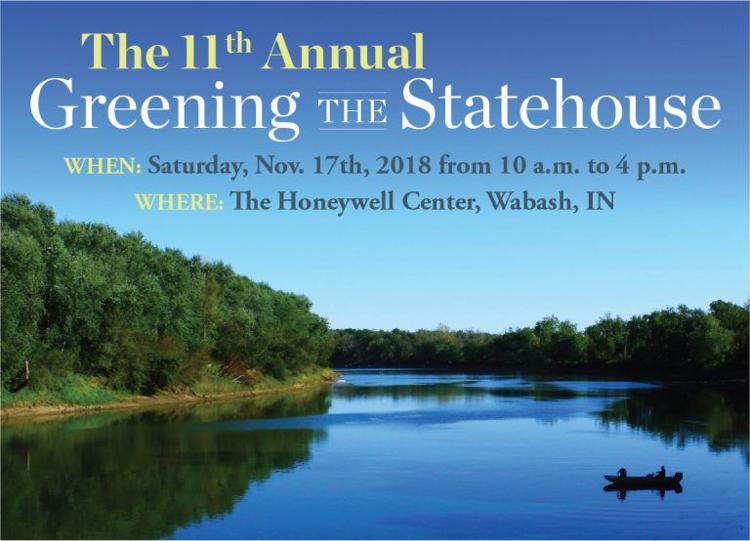 This contest has ended
Win tickets to Indiana's largest annual gathering of environmental-minded Hoosiers!
This year's Greening the Statehouse takes place on Nov. 17. Organized by  the Hoosier Environmental Council, the one-day gathering will be held at the Honeywell Center in Wabash.
What better place to gather to talk about the threats to Indiana's rivers and lakes than
Along the banks of our state's largest river.

Among the more than 200 lakes providing recreation, sport and beauty in Northern

Indiana.

In a county with

severe to extreme numbers

of dairy, hog and layer (chicken) factory

farms.

Downstream of the Great Lakes, where keynote speaker Dr. Jeff Reutter has spent much of his career working to understand the impact of agriculture on the Great Lakes and leading 

an effort to improve water quality.

In a region filled with lawmakers who can determine the fate and future of state factory

farm legislation.
Registration includes a full day of inspiration and education, as well as a vegan breakfast and lunch.
For more information on the event click here.
To win two free tickets to the event click here.