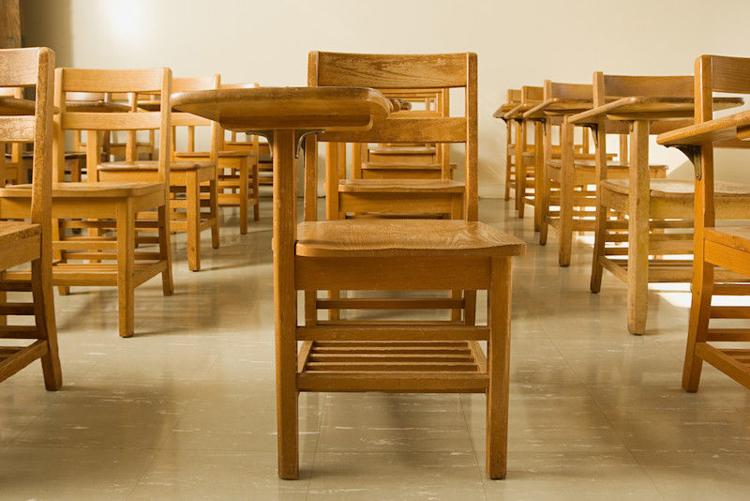 As part of this year's Voters Guide, we asked candidates for the Indiana General Assembly a series of questions from readers on topics ranging from gun control to gerrymandering. You can read all of the questions and answers in the Voters Guide section.
One of the questions we posed came from a reader in response to the recent controversy over the firing of a Roncalli Catholic High School guidance counselor. Shelly Fitzgerald, a 15-year veteran of the school, was told she would no longer be allowed to keep working at the school unless she divorced her wife and partner of nearly 20 years.
Because Roncalli is the recipient of state funds in the form of school vouchers, more than $6.5 million over the past five years, some questions whether this is state-sanctioned employment discrimination.
[Editor's note: Despite multiple attempts to reach every candidate by phone, U.S mail, email and social media over a six-week period, several did not respond to us or the questions from readers we posed. We are publishing the responses from those who did return the candidate questionnaire.]
QUESTION ON DISCRIMINATION AND SCHOOL FUNDING
NUVO: Our reader, Todd Fuqua, asks: Would you support legislation that would block public dollars from going to private schools if they engage in discriminatory employment practices based on sexual orientation or gender identity?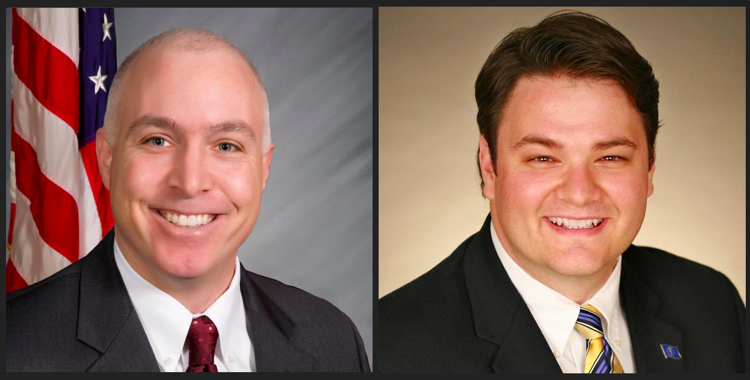 INDIANA SENATE DISTRICT 29
Incumbent Mike Delph (R) and Challenger J.D. Ford (D)
Delph: This is the Roncalli question. I believe in this case, the employee intentionally misled her employer compromising the values of the Catholic Church and its teachings. We must be reasonable and tolerant all around. In this case, a lie led to a series of events which led to the current Roncalli situation. Outside of this example, I believe employees should be hired strictly on their qualifications for a given job. No one should be discriminated against for any reason.
Ford: Public funds should not go to private schools who participate in discriminatory employment practices. I stand with Roncalli counselor Shelly Fitzgerald and am proud of her for calling attention to this issue. This hits home for me as I grew up Catholic and I was always taught that we are God's children and that we were created by God. I understand that Roncalli is a private Catholic school and they can handle personnel decisions how they want. However, I'm not comfortable with a private school being given taxpayer dollars, then turning around to discriminate against a staff member who dedicated her life to improving the lives of students. We need every allotted dollar, and more, to make public school systems in Indiana the absolute best in the nation and discriminating against any minority group is absolutely wrong.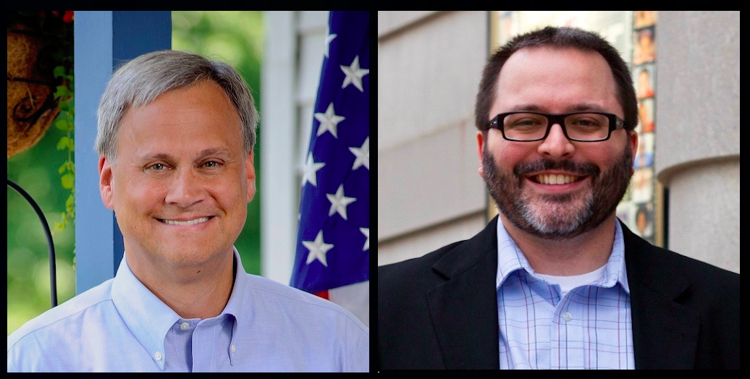 INDIANA SENATE DISTRICT 31
Incumbent James Merritt and Challenger Derek Camp
Merritt: No response
Camp: Any school receiving taxpayer dollars should be held to not only the same high accountability standards but also to the same non-discriminatory standards. Our government should promote non-discrimination and that should be attached to schools receiving taxpayer dollars so that what happened at Roncalli High School does not happen again.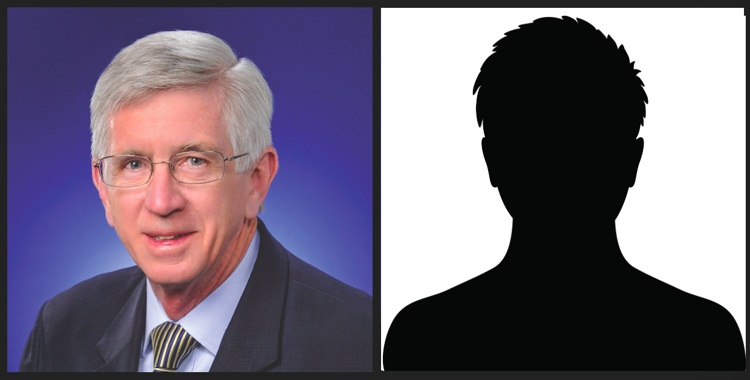 INDIANA HOUSE DISTRICT 86
Incumbent Ed Delaney (D) - Unopposed
DeLaney: I would support such legislation [...] I oppose vouchers because they lead to lobbying by Churches who want public dollars without public rules. This is destructive to church and state. This issue proves the point.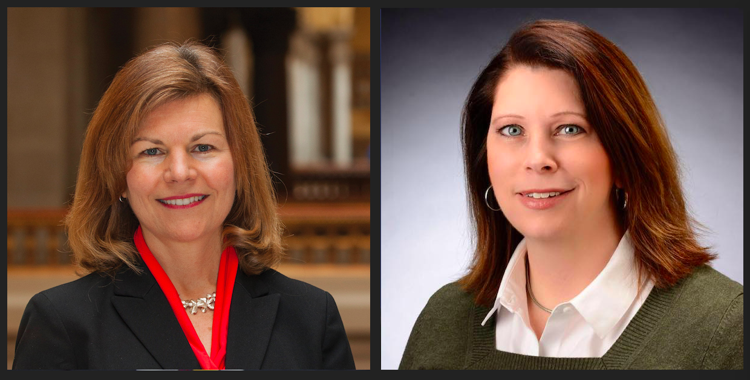 INDIANA HOUSE DISTRICT 87
Incumbent Carey Hamilton (D) and Challenger Paula Finch (R)
Hamilton: If re-elected, I will support legislation that precludes public dollars from going to private schools that discriminate for any reason, including sexual orientation or gender identity. I believe the state must ensure that tax dollars are used without discrimination. Private schools are free to discriminate, but that should not be the case once they choose to accept taxpayer funding.
Finch: I don't believe public funds should be used to discriminate against anyone. As it relates to vouchers, the challenge is that the public funds don't go directly to schools, the public funds are paid to the parent and the parent chooses where to spend the money. I would support legislation that requires any school that accepts public funds to waive any discriminatory practice whether it relates to employment or student enrollment or any school policy. The school would have the choice to follow its religious doctrine if it is discriminatory or accept public dollars, but it would not be able to do both.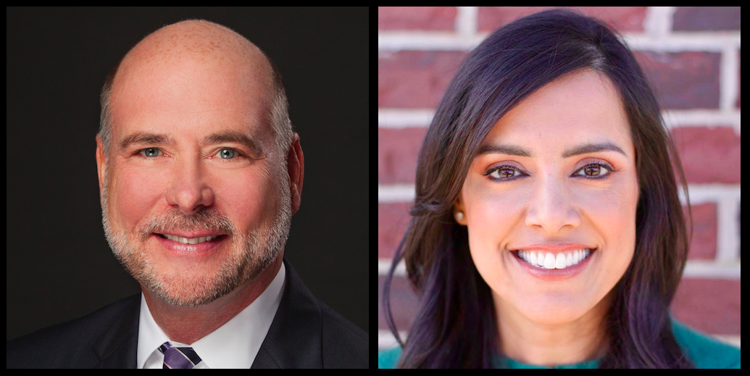 INDIANA HOUSE DISTRICT 88
Incumbent Brian Bosma (R) and Challenger Poonam Gill (D)
Bosma: No response
Gill: Private schools should not be rewarded with public dollars if they choose to discriminate against employees or students. We cannot be sending Hoosier's hard earned money to schools that discriminate. If these schools want to take public dollars, then they should be held accountable to the same standards as traditional public schools.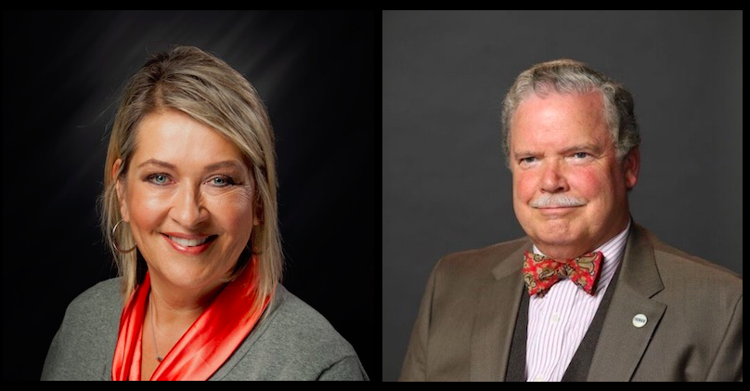 INDIANA HOUSE DISTRICT 89
Incumbent Cindy Kirchhofer (R) and Challenger John Barnes (D)
Kirchhofer: No response
Barnes: The situation at Roncalli brings the issue of school vouchers into specific focus. Public dollars should not go to private schools when they engage in discrimination. School choice is here to stay and I don't see that practice ending anytime soon. Rep. Dan Forestal has offered a very simple solution to this problem and I hope it will be considered in the next legislative session. What Roncalli, or any other private school, does in this kind of situation, is their right as a private educational entity. However, they need to make a choice. If they want to be private and independent, they should not accept public tax dollars. They need to make a choice, and they can't have it both ways.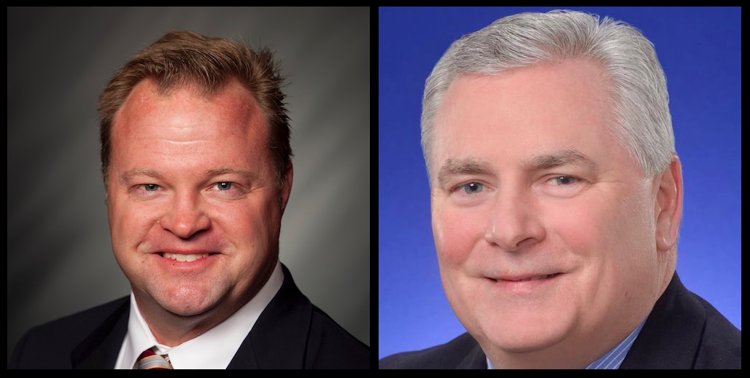 INDIANA HOUSE DISTRICT 90
Incumbent Mike Speedy (R) and Challenger Tim Jeffers (D)
Speedy: No response
Jeffers: Yes [I support the legislation]. I am not comfortable with the use of public monies in parochial schools in the first place. It is a Constitutional issue, that in my judgment, is not being considered properly.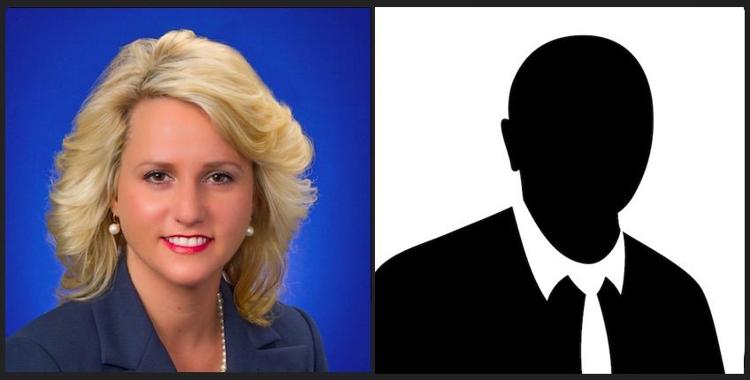 INDIANA HOUSE DISTRICT 92
Incumbent Karlee Macer (D) - Unopposed
Macer: Schools that choose to discriminate against students or staff based on sexual orientation or gender identity should not be rewarded for their behavior with state tax dollars. I will support legislation that protects the marginalized communities of our state and ensure that they are protected equally under the law. In a time where the rights of the LGBTQ community are at risk every day, it important now more than ever that our leaders take a stand to protect the citizens of the great state of Indiana regardless of who they love or how they identify. The right to exist free of discrimination and persecution is one of the fundamental principles of our nation.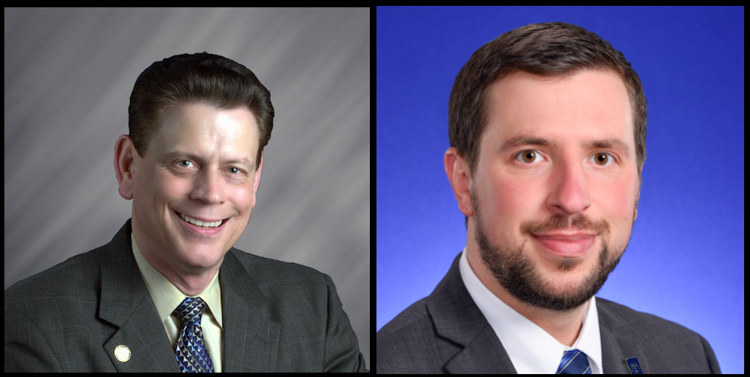 INDIANA HOUSE DISTRICT 93
Incumbent David Frizzell (R) and Challenger Greg Rathnow (D)
Frizzell: No response
Rathnow: Yes. Nearly $4.5 million was taken from Southside school districts to fund the voucher program—a program that, under current law, allows public dollars to be used at institutions that can discriminate. The recent publicity surrounding Roncalli High School has shed light on this very issue. Discrimination in any form is wrong. I believe that any institution receiving public dollars should be held to an equal set of standards.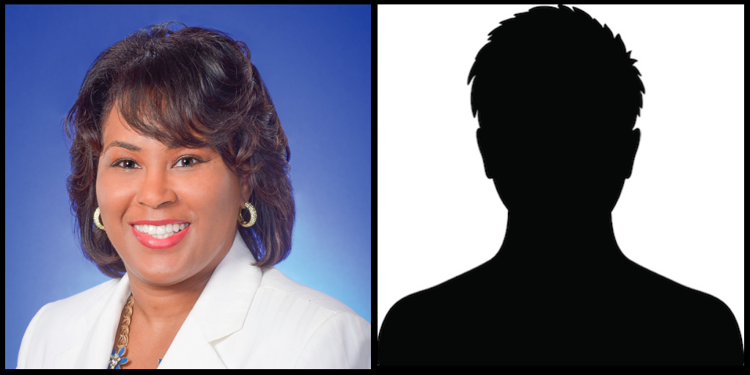 INDIANA HOUSE DISTRICT 94
Incumbent Cherrish Pryor (D) - Unopposed
Pryor: Yes. Discrimination should never be tolerated and public dollars certainly should not be used to supplement discriminatory behavior in this or any other manner.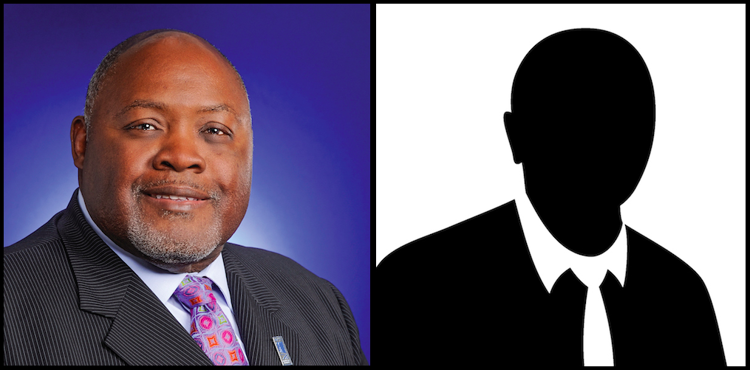 INDIANA HOUSE DISTRICT 96
Incumbent Gregory Porter (D) - Unopposed
Porter: As a policy maker and a member of House Ways and Means when our state budget is crafted, I would support legislation which would address discriminatory employment policies on sexual orientation or gender identity. I have for over 15 years attempted to pass Hate Crime legislation to address and eliminate bias and discrimination in our community and our state.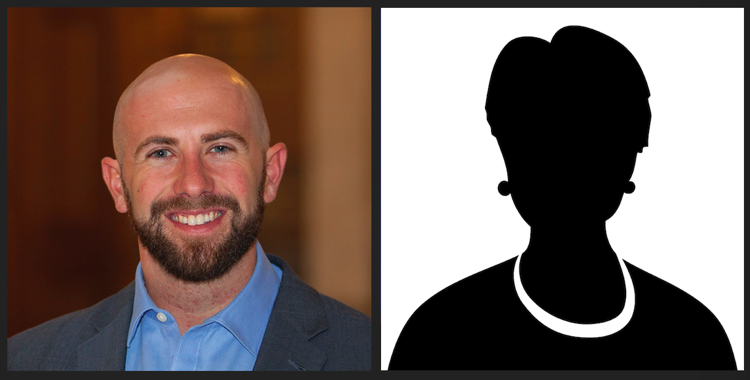 INDIANA HOUSE DISTRICT 97
Incumbent Justin Moed (D) - Unopposed
Moed: If you choose to take state tax dollars (vouchers) to finance your school's operation then you certainly should not be instituting discrimination in your policies.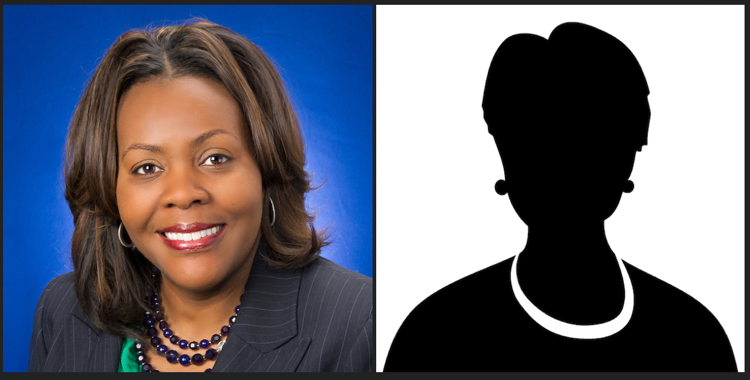 INDIANA HOUSE DISTRICT 98
Incumbent Robin Shackleford (D) - Unopposed
Shackleford: I personally don't support any employer engaging in discriminatory employment practices. However, I also would note that my district is quite diverse. It includes a very large religious community—with a private Catholic school with students who use state-funded vouchers—and an equally large LGBTQ community. I would have to support legislation based on the views of the majority of my district. I would also point out that the state voucher program offers virtually no accountability or oversight by officials. These types of situations demonstrate the need for that kind of accountability.