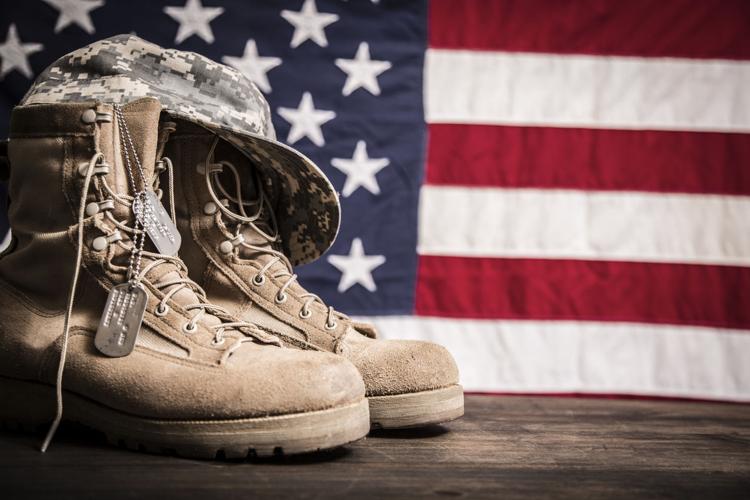 Lisa Wilken is an Air Force veteran and one of the organizers of the fifth annual Indiana Military Veterans Legislative Day.
Wilken said Monday at the Statehouse she supports many initiatives designed to help fellow Hoosier veterans, active duty soldiers, and their families.
When asked by NUVO what sort of resistance she and other advocates were encountering from lawmakers, her answer captured the turmoil over the past few months.
"Here at the Statehouse there's a phrase: It's never not about the money. It's always about the money," she said. "We're a special interest group here at the Statehouse. We can only have so much of the pie."
Wilken and others made news last year after "someone contacted her with state records that show some people are getting beyond the $2,500 limit" from the Military Relief Fund, documents she then made public.
"Military Family Relief Fund, a fund that helps veterans get emergency help with food, housing, utilities, medical services and transportation," reported WRTV's Kara Kenny on Nov. 9, 2018.
"When you purchase a veteran license plate or a Support the Troops plate, a chunk of that money goes into the Military Family Relief Fund. The Indiana Department of Veterans Affairs administers the fund, and it says on their website that veterans and their families can get up to $2,500."
On Dec. 7, 2018, Gov. Eric Holcomb accepted the resignation of Jim Brown, IDVA director.
On Jan. 18, Holcomb named another Air Force veteran, Dennis Wimer, to the post.
When asked which pieces of legislation he supported, Wimer said he was only 10 days into the job, and couldn't answer.
Though, he did mention House Bill 1010, authored by Rep. Robert Cherry, R-Greenfield, which "makes changes to the property tax deductions for those over 65 years of age and for disabled veterans [by increasing] the income tax deduction for income from military retirement or survivor's benefits beginning in 2019."
Wilken said she also supported this legislation because it would help disabled veterans who are otherwise left out of the current tax structure.
"They are looking to give them an income tax exemption to make them more equal to our disabled veterans who do own real property," she said.
This was also one of five named legislative priorities by a group known as "The Big Four"—The American Legion, American Veterans, Disabled American Veterans, and The Veterans of Foreign Wars.
These groups are the largest veterans service organizations, which represent more than 140,000 Hoosier veterans.
In addition to the income tax exemption, their announced legislative priorities for 2019 include:
Remission of fees for disabled veterans' children attending state schools.
Senate Bill 374, co-authored by Sens. Frank Mrvan, D-Hammond, and Sen. Jim Tomes, R-Evansville, does exactly this for students, provided their GPA is at least a 2.0.
Because of a change which went into effect June 30, 2011, only children of those who entered service on or before that date are currently eligible.
Currently, children of disabled veterans who entered service after that date get a 20 percent discount on top of whatever the VA disability rating is.
"What that does is it creates two classes of disabled veterans," said Wilken. "The veteran community does not like that. They are not saving any money on that cut yet, and so we'd like to see that benefit restored to its original version."
Provide legislation to allow electronic gambling terminals in congressionally chartered veterans service organizations facilities.
House Bill 1662, authored by Rep. Beau Baird, R-Greencastle, "authorizes wagering on video gaming terminals in certain establishments. Requires the gaming commission to issue video gaming licenses based on the population of the county and the type of establishment. Establishes a licensing structure for participants in video gaming. Imposes a video gaming wagering tax of 30 percent of adjusted gross receipts."
Designation $4 million of lottery ticket revenue to fund County Veterans Service officers.
House Bill 1575, authored by Rep. Mara Candelaria Reardon. D-Munster, "requires the state lottery commission, in collaboration with a vendor contracted for a major procurement, to design or designate a scratch off game to benefit Indiana veterans."