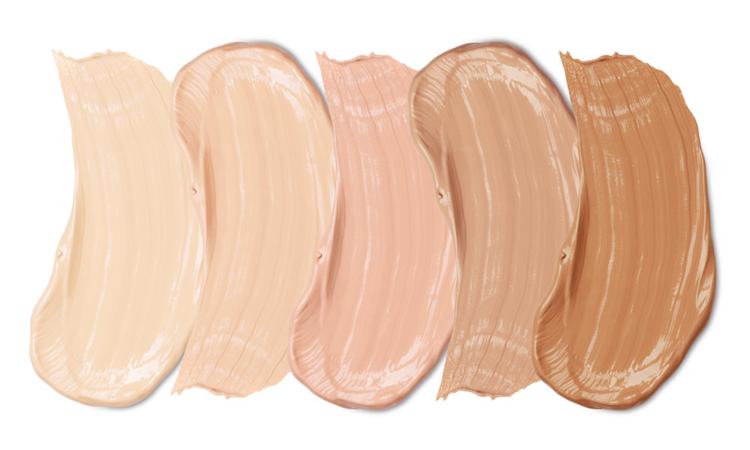 When someone says, "I'm Black," or "I'm Hispanic," or "I'm Native American," most people can come up with a cultural definition of what that means. 
And usually the individual proclaiming the statement can further define the cultural significance of what they mean. Those definitions can have personal and universal meanings. 
But when someone says, "I'm white," does anyone know what that means? Do any of us know what "whiteness" is or what it means culturally today?
All Souls Unitarian Church on Indy's Northeastside will host a one-day seminar July 22 exploring the concept of whiteness in current American society. 
All Souls church leader Rev. Anastassia Zinke says the goal of the seminar is to begin a conversation  — not only within her congregation, but also throughout Indianapolis — about the cultural identity of being white and how it affects conversations about race.
Zinke says in order to understand how we relate to each other we have to first understand ourselves. And, for white people, that level of understanding is not always a given.
"I've been a part of such a variety of different congregations who have taken some of the racial justice and inclusion work very seriously," says Zinke. "And one of the things that we realized as Unitarian Universalists a number of years ago is that many people in our congregations, when we were engaging in conversations about multiculturalism or racial identity or how to build inclusive communities, we were at many different stages in our learning and understanding about that."
Zinke says she grew up in a diverse neighborhood where her parents and neighbors were intentional in the harmonious inclusion of the block. Her awareness of the social separation of races and ethnicities developed in middle school. Zinke says she has been trying to recapture the unity of peoples from her childhood ever since.
"To use a Biblical term, it's like being forced out of the Garden of Eden and always kind of struggling with that sense of the world being broken," says Zinke. "And myself experiencing that brokenness and my wanting to return to that place of connectedness and belonging and love."
According to Zinke, because of the social justice-oriented nature of most faiths, congregations like All Souls Unitarian Church are active in creating educational opportunities to learn how to engage in those tough conversations to try and fix the world. 
Dr. Robin DiAngelo, a researcher, lecturer and professor at the University of Washington in Seattle has spent her academic career diving deep in to the ideas of multiculturalism, cultural diversity, race and social justice. She's done extensive research on the topic of "whiteness" and will lead the All Souls workshop. Not only will she discuss what it means to be white, but also what it means to be a white ally in the fight against racism. She'll define and discuss terms like "white silence" and "white fragility" — a term DiAngelo coined in 2011 as a result of her research.
"[White fragility] is the result of white people being raised in a society that insulates us and protects us from race-based stresses," explains DiAngelo. "We are rarely ever challenged in the centrality. We are rarely exposed to the perspectives of people of color."
DiAngelo says racism is one of the most sensitive topics in our society where everyone has a strong opinion, but not every opinion is an informed one.
"I often ask people in my workshops, 'What are some of the ways in which your race has shaped your life?' and it is very common for white people to share a moment where they became aware of race," says Di Angelo. "That is not answering the question. [But] it reveals how deeply whites define race as what's at play if people of color are present or if we are thinking in any way about people of color."  
So, if the ultimate goal is to broaden one's understanding so that race relations are better understood, why spend so much time exploring whiteness instead of other races? DiAngelo says to understand American whiteness is to better understand racism in our culture. She described "white fragility" as the shield that's in place to protect against the difficult conversation of racism. That protection ultimately allows underlying racial divides to continue.
"[White fragility] functions to actually protect our positions and our limited uniformed understandings of race and racism," say DiAngelo. "We make it so difficult for them [people of color] to talk of their experience. People of color are sucking up our racism and our unspoken racist instances constantly." 
Zinke believes DiAngelo's help in understanding what it means to be white will help create self-awareness of the cultural powers at play in the decisions that affect others. 
"I wanted to offer it as a way for people in my congregation and the city to begin to understand explicitly some things that we were naturalized to, but are not able to specifically articulate," says Zinke. "Through a kind of growing self-awareness,  [we] are able to then be present in conversations and be aware that just as we have a culture that we know, but can't always mean explicitly, other peoples have other cultures that then we can become more cognizant of as we become more cognizant of ourselves and the cultural norms that form white identity here in America."
That is especially fitting now in Indianapolis as the community comes to terms with the recent shooting death of Aaron Bailey.
"This is work that we need to be doing all the time and when we do it all the time then you are able to step into those moments with more grace, with more compassion, with more wholeness … so that way they are healing moments and transformative moments," says Zinke. "I just think we need to be having this conversation all the time and try to get kind of ahead of the curve instead of trying to play catch up because it really matters and it sometimes is a life-or-death situation."