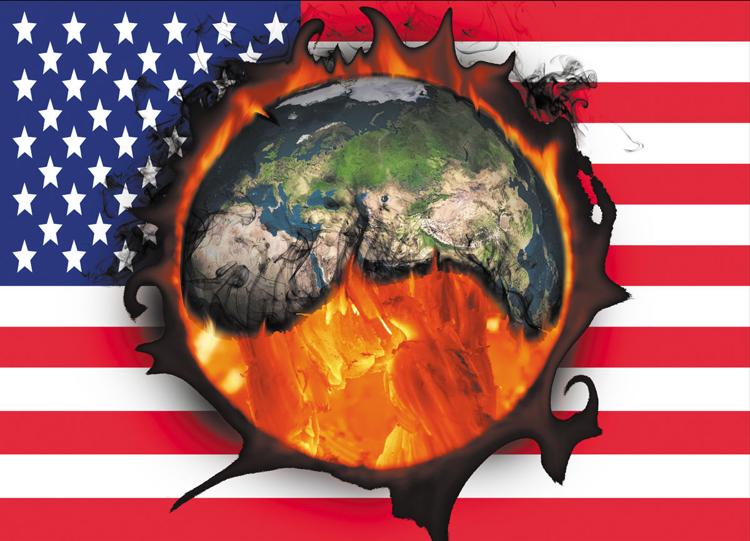 Imagine you were a government employee, and an administration hostile to everything you worked for your entire career suddenly ascended to power.
Would you stay quiet, keep your head down, and say nothing while you try to minimize the damage?
Or, would you file a complaint and then publicly resign?
For Joel Clement this was no thought experiment. Though he is now a Senior Fellow at the Harvard Kennedy School, this was the choice he faced in 2017 after seven years as an executive at the U.S. Department of the Interior.
"These are the scientists, experts, institutional knowledge holders that make the agencies tick. They're the ones kind of keeping democracy on the tracks right now," he told a crowd of about two dozen Thursday at the Indiana University Robert H. McKinney School of Law.
"Many of them face the decision every day that I faced. Which is, 'Is today the day that I raise my hand and say, 'No this is not right?' Or, is today the day I'm going to choke it back because if I don't do this work who will?' I respect the decision whichever way they go."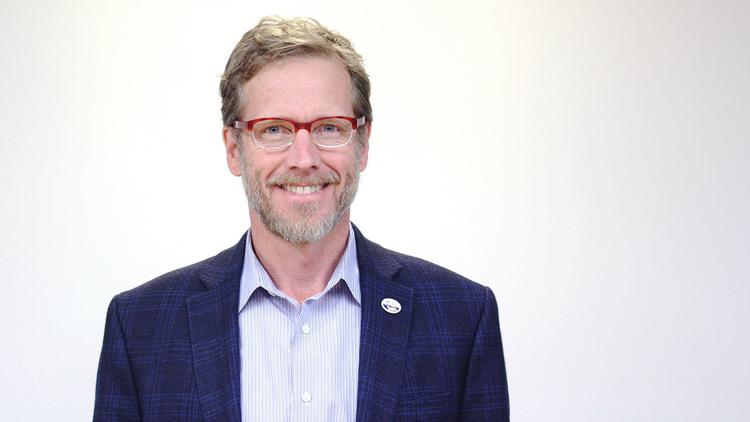 Clement was in town last week to address the Environmental, Energy and Natural Resources Law Program and the Environmental Resilience Institute. Clement began his presentation after a short introduction from his host, Gabriel Filippelli, professor of Earth Sciences and director for the Center for Urban Health.
"The reason that I'm here is because last summer I did a thing," Clement said, smiling.
That "thing" turned out to be a July 19, 2017 op-ed in The Washington Post, "I'm a scientist. I'm blowing the whistle on the Trump administration."
He simultaneously filed a complaint and whistleblower disclosure form with the U.S. Office of Special Counsel.
In the op-ed, Clement described being moved from his post as director of the Office of Policy Analysis to a new role as senior adviser at the department's Office of Natural Resources Revenue.
"June 15, [2017], I was one of about 50 senior department employees who received letters informing us of involuntary reassignments," he wrote. "Citing a need to 'improve talent development, mission delivery and collaboration,' the letter informed me that I was reassigned to an unrelated job in the accounting office that collects royalty checks from fossil fuel companies."
Clement wrote he believed he was retaliated against by Interior Secretary Ryan Zinke "for speaking out publicly about the dangers that climate change poses to Alaska Native communities."
"I had vastly overestimated the integrity and maturity of the incoming Trump administration," Clement told the crowd. "What came next was an all out assault on the rules and policies and procedures, ethical norms, anything that had a whiff of climate change. It was like being led by a gang of fifth grade bullies embarrassed about their grades."
Clement said the priorities of his new higher-ups was clear: Reverse anything the Obama administration did, minimize the work of the scientists, and shrink and hobble the federal agencies.
"The only saving grace is that they're not very good at it," he said. "But, some of the blows are landing."
Clement said the op-ed, which made him the first public whistleblower of the Trump administration, "led to quite a stir, a bit more than I was anticipating."
"I don't think I had any idea what I was getting into," he said.
Clement was awarded The Joe A. Callaway Award for Civic Courage and resigned from public service in October 2017. Since then he has been on a national speaking tour and has received multiple awards for ethics, courage, and his dedication to the role of science in public policy. In addition to his role at Harvard, he is now an associate with the Stockholm Environmental Institute and a senior fellow with the Union of Concerned Scientists.
When the Office of the Inspector General released its scathing report on the reassignments April 10, they said they couldn't determine if the reassignments were legal because the agency failed to keep proper records.
When asked by NUVO about his thoughts on the anonymous op-ed published Sept. 5 in The New York Times, "I Am Part of the Resistance Inside the Trump Administration," Clement said he had "strong feelings about that."
"In my view that is the Republican Party inoculating itself for when Trump really crashes and burns," he said. "They're trying to abdicate any responsibility for what's going to happen. And this person and all the people they were describing are absolutely complicit in what's happening."