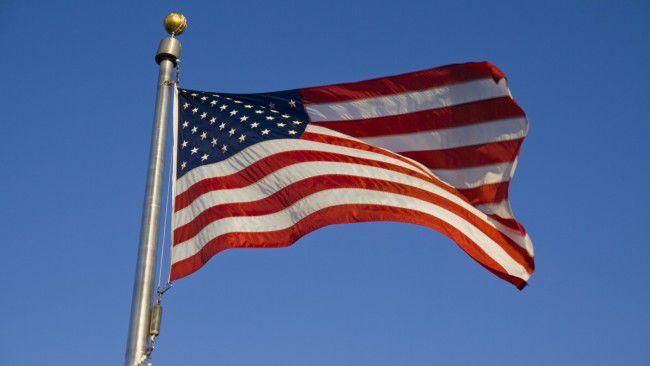 Earlier this summer, President Donald Trump announced via Twitter that he was reinstating a ban prohibiting transgender men and women from serving in the U.S. military. 
The tweet was followed by a White House memo released in late August directing the Secretary of Defense and the Secretary of Homeland Security to rescind the Obama administration's 2016 policy change allowing transgender service members to serve without punitive repercussions. 
Under President Barack Obama, the Pentagon changed its policy towards transgender troops and announced the military would no longer consider Gender Identity Disorder (GID) a "psychosexual disorder." This meant being transgender could no longer be grounds for declaring a soldier "unfit for service" and therefore eligible for a dishonorable discharge. The policy change also meant changes to military health care coverage, including medically necessary measures in the treatment of GID, including gender confirmation surgery.
While not immediately expelling any service member who may have come out as transgender in the past year, Trump's new directive called for a return to the policy when being transgender was a basis for discharge. He also called for a halt to all use of DoD or DHS resources to fund gender confirmation surgical procedures for military personnel, and a prohibition of transgender enlistees or new recruits. 
Initially, the Obama-era policy change called for all branches of the military to begin accepting transgender men and women who met all other criteria as new enlistees by July 2017. Earlier this year, Defense Secretary Jim Mattis extended that deadline by six months to January 2018 in order to "evaluate more carefully the impact."
In deciding to abolish the Obama policy and once again ban transgender service members, Trump cited the need for evidence that transgender troops would not hinder effectiveness and lethality, disrupt unit cohesion or tax military resources. 
"In my opinion," wrote Trump in the Presidential Memorandum addressing the change, "further study is needed to ensure that continued implementation of last year's policy change would not have those negative effects."
Trump's concerns, however, have already been addressed and dismissed by several reputable and reliable studies, including one funded by the Department of Defense prior to the 2016 policy change. In it, researchers for the RAND Corp. concluded that the number of transgender servicemen and women is relatively small (less than one percent of the overall military population). As a result, the financial costs associated with medical coverage is minimal (an approximate increase to the military budget of 0.13 percent).
The study also concluded that there was little to no impact on military performance. Based in part by studying 18 countries where transgender troops are allowed to serve including Great Britain, Australia, Canada and Israel, researchers found very little evidence of disruption or discord among the troops. In its final analysis, researchers reported, "in no case did the RAND team find evidence of an effect on operational effectiveness, troop readiness or unit cohesion."
The RAND study echoes findings by the Williams Institute at UCLA in 2014 and the New England Journal of Medicine in 2015. In each, the number of transgender service members was estimated to be small, cost of medical coverage was found to be minimal, and impact on troop performance negligible. 
The ACLU cited the RAND study in its lawsuit filed a few days after President Trump called for the reinstatement of the ban. According to court documents, the ACLU contends the government already conducted and paid for a reliable study that provides sufficient evidence that allowing transgender service members would have minimal impact. Trump's actions, the suit contends, are not based on lack of evidence but appeasement of political allies and agendas.
Fighting To Serve
For Indianapolis resident and former Marine Brian Ayers, 26, the back and forth of the transgender troop ban means continued uncertainty about his military future and his career.
Ayers grew up near Noblesville and joined the Marines in 2008 while still in high school. Ayers was assigned female at birth (AFAB) and raised as a woman, but was already beginning to identify as male when boot camp began within weeks of graduation.
A deployment to Djibouti in 2010-11 proved a tipping point for Ayers, who was able to pass as male more and more frequently. 
"On the base, everyone clearly knew me to be female," he says. "But I was able to walk a line of androgyny and present as a man in many situations, particularly off-base in our work in the community."
"In some ways, I had it easier than others. But it was still hard. I was still struggling. I still had to go to work every day as a woman, be addressed as a she, be identified by my peers as she. Being androgynous made it a little easier, but it was never easy."
Returning to the U.S., Ayers began exploring medical options in hopes of living openly as as a man while still on active duty. Without notifying the Marine Corps, Ayers started hormone treatments in 2012 and creatively sought to hide the effects while in uniform for nearly four years.*
"I didn't tell anyone in my unit. If questions came up, about my voice or changes in my appearance, I dodged them. I shaved privately, showered separately and just relied on the fact that I'd been mistaken for a guy before."
Ayers' initial eight-year stint as a Marine ended in 2016 without incident. If any of his superiors noticed that he was no longer identifying as female, none of them mentioned it. Because his contract ended within weeks of the policy change under the Obama administration, when it came time to reenlist, Ayers did so as a male.
Had Ayers made the disclosure about living openly as male and changed all the necessary paperwork prior to the end of the initial eight-year contract, or reenlisted as a woman and then made a gender identity change on official records once on active duty again, there might not have been a problem.*
But because Ayers' contract as a Marine was concluded before he applied for reenlistment while living openly as male, Ayers was not considered active duty and his transgender status put him in limbo and on the waiting list along with any other new transgender enlistees. "They appeased me," says Ayers. "I filled out paperwork. Answered questions. It took hours. That was a year ago. I'm still waiting."
"I'm ready to serve anytime they call," he says. "I loved being a Marine. I love who I fight for; I love who I fight with. I believe if you serve honorably and meritoriously, it shouldn't matter if you are transgender."
Fighting To Survive
In Bloomington, Elbe Lieb is also waiting to find out how Trump's recent actions will affect her as a transgender member of the army reserves and as an insured veteran. 
Lieb began living as a woman at the age of 46, after retiring from active duty. While officially still a member of the Army Ready Reserves and officially still enlisted as male, Lieb has notified her supervising sergeant, and they've mutually agreed not to make any gender identity changes on official Army records.* 
"He knows. He's seen me as a woman, but it's only an issue if I get called up, and neither of us think that is going to happen anytime soon."
Lieb's years in the army coincided with the failure of two marriages and the realization that something fundamental had to change.  While living as a man, Lieb had explored cross-dressing and said she tried to fetishize gender dysphoria (the distress reulting from her trans identidy) as sexual fantasy with female partners. 
By the age of 45, however, Lieb was at the end of a four-year stint in the army, going through a third divorce and suicidal. 
"I was definitely engaging in risky behavior, hurting myself in a lot of ways. All because I didn't want to get caught," Lieb says. 
"The fear of being discovered as trans in the military is huge. In the army, they can declare you unfit for duty for a lot of reasons and use that as the basis for a discharge. Sometimes, it leads to a general discharge and it's no big deal. But for trans people, it's often a dishonorable discharge and it can ruin someone's life. It's like a felony, it follows you around forever and can really have a detrimental effect."
After leaving the Army in 2014, Lieb began counseling and eventually began transitioning via the VA healthcare system.* 
"For years I'd tried to fight what I called 'compulsions,' " says Lieb. "I was embarrassed. I kept trying to make those 'bad thoughts' go away. It took a very long time before I could accept that someone wasn't wrong with me that I needed to be ashamed of."
Now that Trump's decision could have a very real affect on continued medical coverage, Lieb is worried but hopeful. "The Army and the VA have a duty to provide medically necessary treatment. They can't pick and choose what they want to cover and what they don't."
"These are people's lives. They need to understand that."
*Editor's note: A few clarifications (denoted with an asterisk) were made throughout this piece after web publication to more accurately describe transitioning. H/T to the excellent guidance of the ACLU of Indiana and HRC in our continued reporting on the lives and work of trans Hoosiers.