Spin has now joined Bird and Lime as the third scooter company given approval for operation in Indianapolis.
The announcement was made late Wednesday after the Department of Business and Neighborhood Services gave final approval to the company, according to Brandi Pahl, chief communications officer for the DBNS.
The San Francisco-based Spin began as a bicycle-sharing app in 2017 before moving into the scooter market. In November 2018, Spin announced it had been acquired by the Ford Motor Company.
Wednesday's news follows a turbulent year for scooters in the city.
An ongoing drama
City officials issued cease-and-desist letters on July 3, 2018 to Bird and Lime. The two companies dumped hundreds of dockless, electric scooters in various locations around and in downtown Indianapolis in June 2018.
Lime complied with that order. The other company, Bird, held out until July 11, 2018, when it started pulling its scooters off the streets, as well.
Bird and Lime brought their business model to an Indy that had almost no regulation in place for their products, following the example set by Uber, Lyft, and other gig economy operators.
The rental scooters could only be accessed — and rented — through a smartphone app. You could leave them just about anywhere when done.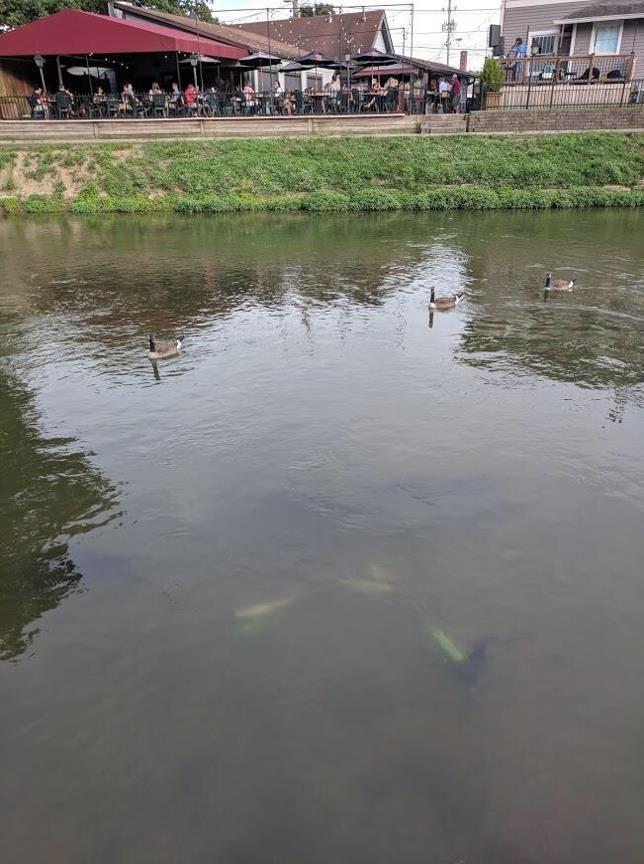 People had indeed been leaving them anywhere, in front of businesses, houses, and even in the Broad Ripple Canal.
The city of Indianapolis later announced that Bird and Lime scooters would return starting Sept. 4, 2018, after the DBNS gave final approval for restarting of the program.
Since the ordinance halting the use of the devices was passed by the City-County Council on July 16, 2018 BNS had been working diligently with both Bird and Lime so they can start putting scooters back on the streets, according to a statement from Brandi Pahl, chief communications officer.
As a reminder, scooters are not allowed on sidewalks, trails (including the Cultural and Monon), the Canal Walkway or in White River State Park. When parking, scooters must be upright and leave at least 4 feet of unobstructed passageway.
Regulation at the Statehouse
House Bill 1649, which was authored by Rep. Sean Eberhart, R-Shelbyville, seeks to put some brakes on scooters in the state without pulling the plug on them.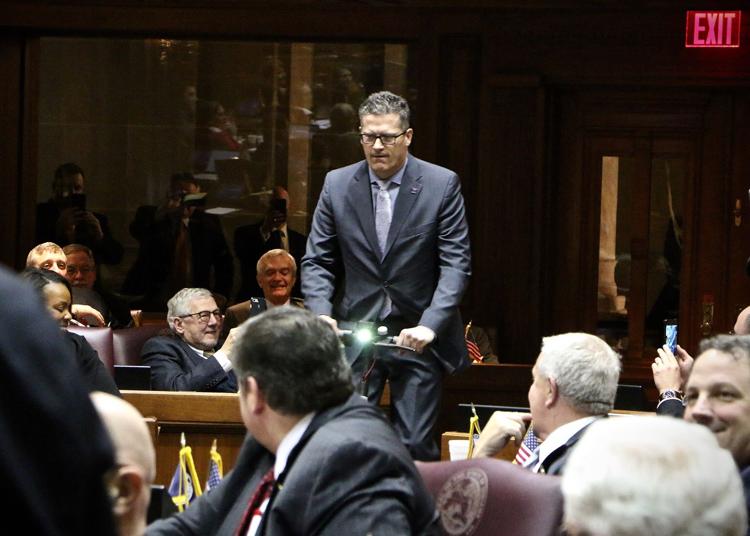 It would specify that e-scooters are not the same as a motor vehicle and exempts them from motor vehicle laws, but specifies that bicycle laws do apply to them.
That means they have to have a light when ridden at night and can use bike lanes. They are barred from interstate highways under the bill, which also lets local authorities regulate their operation, including on highways, but clears up one issue: They can be parked on sidewalks, but can't be ridden on them.
In addition, HB 1649 exempts e-scooter firms from financial responsibility for accidents, with that burden falling to the operator of a scooter. The bill also limits other aspects of a scooter's design such as maximum speed, number of wheels, proper lighting and weight among others.
The bill, though, passed out of the House on a 94 to 3 vote.
HB 1649 has now been referred to the Senate's Committee on Homeland Security and Transportation, where it is scheduled to be heard at 9 a.m. Tuesday.