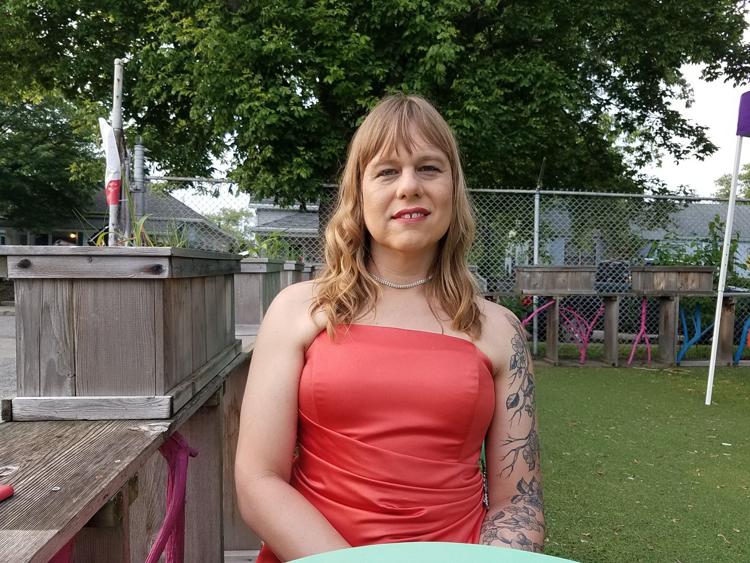 On Saturday, June 1, the second annual #TransGlam was held at Tube Factory artspace to kick off Indy Pride Week. There was dancing, music, and lots of free Mexican food. There were booths where members of the transgender community were selling art, and booths addressing the urgent concerns of the community.
The Damien Center was on hand, with its representative talking about the benefits of PrEP, a daily anti-HIV prophylaxis for HIV negative people vulnerable to contracting HIV. Eskenazi Health, the event's cosponsor, had a booth on hand with information on their Transgender Health & Wellness Clinic. The American Civil Union also had a booth where it outlined its initiatives to protect transgender rights in the face of ongoing hostility of the Trump administration.
Kit Malone, educator and advocate for the ACLU is one of the event organizers — as well as the former director of diversity for Indy Pride — and she took a few moment to chat with NUVO.
"I've been working in Indiana for a number of years," says Malone. "I started in 2015 on the Freedom Indiana campaign. I worked on the Four Words and a Comma campaign … And, since then, I've moved to the ACLU where I lead our LGBTQ rights project as well as our trans justice program."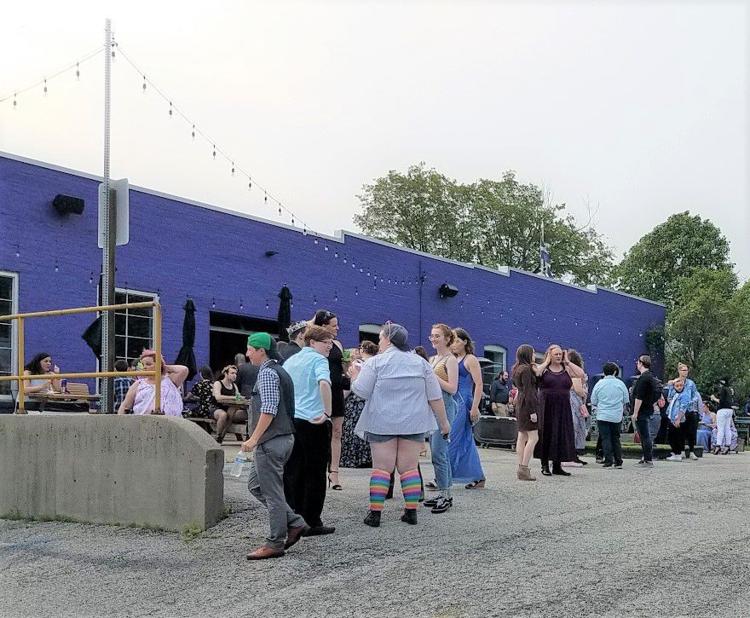 In her work for the ACLU of Indiana, Malone spearheads a statewide education and outreach program with the overall goal of passing civil rights protections for all Hoosiers. In that capacity, she identifies trans advocates and gives them the educational tools needed to work towards that goal.  
There also has been a learning curve, she said, in the goals and organization for #TransGlam since its first iteration last year, when it had the largest social media buzz during Pride Week save for the festival itself.
In her organizational role as Indy Pride's director of diversity, she had a pivotal role in creating the first organized transgender marching group in the history of the Indy Pride parade. Upcoming highlights of Indy Pride Week and Festival include the Indy Pride Bi and Pan Pride Parade on Tuesday, June 4 at the Metro Restaurant and Nightclub, Music and Movie Night at Military Park on Wednesday, June 5, the Pride Block Party at Downtown Oily's Friday, June 7, and, of course, the Cadillac Barbie Indy Pride Parade itself, followed by the Indy Pride Festival downtown on Saturday, June 8.
Just like with the rest of Indy Pride Week and the festival, there have been innovations in #TransGlam.
"A lot of the local transgender people who are also organizers and activists are sort of looking at what trans pride looked like and wondering how it served the community," she said. "Because in the past, it would be like ... a speaker, or ... maybe there was a resource fair."
This year there was more focus on the specific needs of the transgender community in Indianapolis.  
"The first thing that we identified is that our community needs to share space together," she continued. "For a number of historical reasons, transgender people are generally prevented from sharing space together and have been for a number of years. That goes all the way back to the '80s. The standard of care for transgender people was to essentially put them in a witness protection program. So unlike the LGBT population, where which has a long sort of history of ... communal prides, we have not had that history."
Just having a lot of good food available free for all takers was a small step towards addressing one issue in the trans community: food insecurity.
"There's a lot of food instability in our community because you're experiencing poverty, very high levels," she said. "So, we always made having a food component. super important. This year we're introducing testing services. You know, STD testing, HIV testing."
The emphasis on bringing in artists was also something new and different compared to the previous year.  
We had a couple of artists last year, but we decided, in talking about needs, it's ... offering trans people the ability to make some money to have ability to like, do work, and also to show this the cisgender population that we do stuff, we make things and we make music. … I've got an artist table down there, too."
Malone, who grew up in Noblesville and went to high school there, is also a singer/songwriter. in 2006, she won a Cultural Vision Award as NUVO's best folk singer. "It was before my transition," said Malone. "I had a bigger beard then."