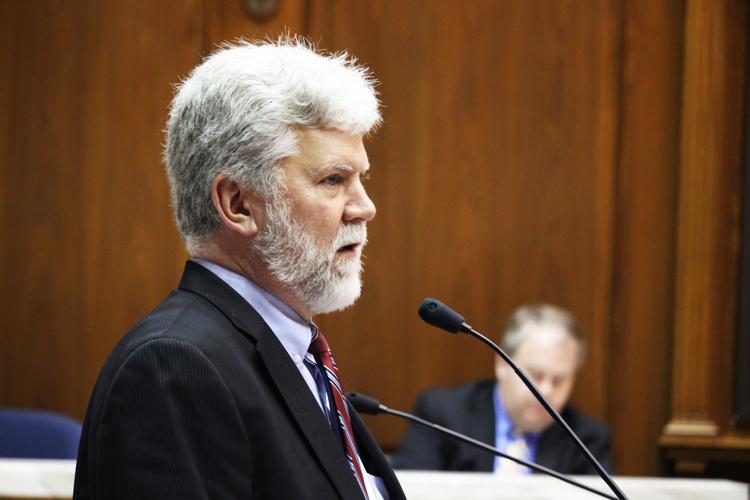 A bill allowing Hoosiers to buy alcohol on Sundays for the first time since prohibition passed swiftly out of the Indiana House Tuesday.
Senate Bill 1, authored by Sen. Ron Alting, R-Lafayette, repeals Indiana's ban on Sunday alcohol sales, allowing businesses to sell beer, wine and liquor from noon to 8 p.m. on Sundays. The vote was 82-10.
Similar legislation, House Bill 1051, passed 87-10 out of the House in January and is scheduled for a hearing Wednesday before the Senate Public Policy Committee.
SB 1, as amended by the House, would go into effect immediately. The version that passed out of the Senate would have had Sunday sales taking effect July 1. If the Senate approves the amended version, the bill could head to Gov. Eric Holcomb for his signature before the end of the session with alcohol sales starting as early as the following Sunday.
"We discussed and thought about July 1 as a date. Normally we allow some time for communities to learn about the new law and for people to understand, but I think everybody gets it," Rep. Ben Smaltz, R-Auburn, said.
Smaltz, sponsor of the bill, said that given the simplicity of the bill, there is no reason to wait five months to make it a law.
Rep. Thomas Washburne, R-Darmstadt, commended Smaltz on his work with the bill, adding that there's no coincidence that the bill of its magnitude has proceeded without controversy.
"The man has made this look easy. He has met with everyone who has an interest in this. He's really done his homework on this," Washburne said. "This bill deserves its pass."
Jon Sinder, chair of the Indiana Association of Beverage Retailers, applauded lawmakers for passing SB 1.
"This is an important milestone in the legislative process and we are eager to continue working directly with legislators to make sure that this bill is ultimately signed by the Governor and becomes law," Sinder said.
Quinn Fitzgerald is a reporter for TheStatehouseFile.com, a news website powered by Franklin College journalism students.