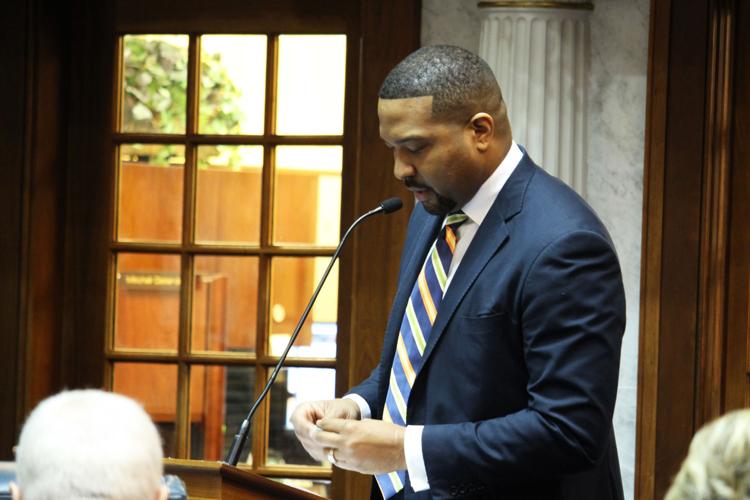 A Senate committee on Monday passed a resolution to have a study committee investigate the state's Department of Child Services this summer.
Senate Resolution 14, authored by Sen. Eddie Melton, D-Merrillville, will bring legislators from both sides of the aisle together to study recent issues that led the former DCS director to resign late last year.
The Senate Family and Children Services Committee agreed unanimously to remove language in the bill that allowed the study committee to look into how factors like poverty, substance abuse and crime resulted in children entering the system at a younger age and staying in the system for longer periods of time.
"I appreciate your willingness to make that change in the wording of that resolution," Sen. Ronald Grooms, R-Jeffersonville, said to Melton.
The resolution reflects a funding concern initially raised by the former director of DCS, Mary Beth Bonaventura, who said in her letter of resignation that she could not watch children systematically being placed at risk.
Upon learning of Bonaventura's concerns, Gov. Eric Holcomb's office hired The Child Welfare Policy and Practice Group to conduct a review of DCS. In their initial findings, they found that children in Indiana end up in out-of-home care at more than twice the rate of children from other states and that DCS uses an antiquated data collection system.
Related: Krull: Who speaks for the children?
The Child Welfare organization is expected to deliver another interim report before the end of the legislative session and issue the final one in June.
Under SR 14, members from both the Senate Family and Children Services Committee and the House Family and Human Affairs Committee will work together over the next two years with the governor's office on their third-party study of DCS.
"I think this is a great opportunity for legislators to remain engaged in this process as we assure all our children remain safe from and protected in the state of Indiana," Melton said.
Quinn Fitzgerald is a reporter for TheStatehouseFile.com, a news website powered by Franklin College journalism students.