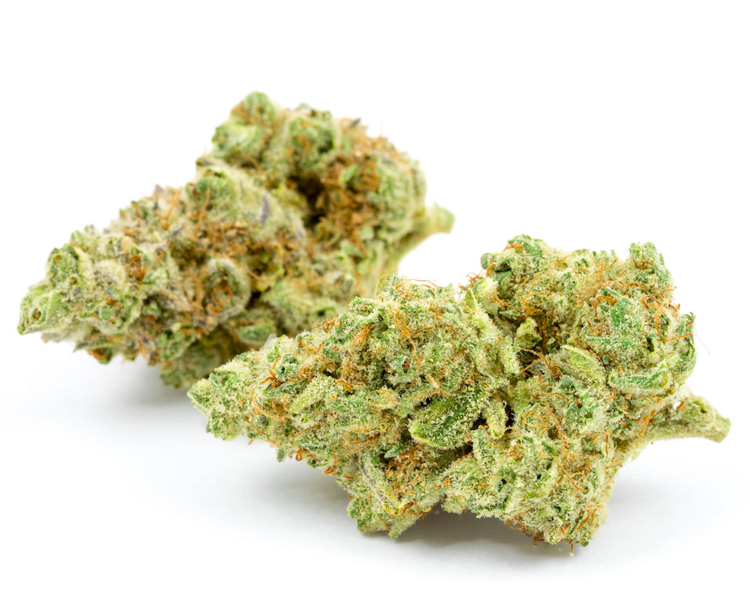 Activists for medical and recreational cannabis in Indiana had been hoping 2019 would be a big year, but so far, it's a political non-starter. 
Nationwide, 33 states and Washington, D.C. have legalized cannabis for either recreational or medical uses, or both. Ohio has decriminalized small amounts of cannabis and has enacted a regulated system for medical. Illinois has allowed for medical, decriminalized recreational, and may fully legalize soon. In Michigan, possession and use for people 21 years old and over is now legal.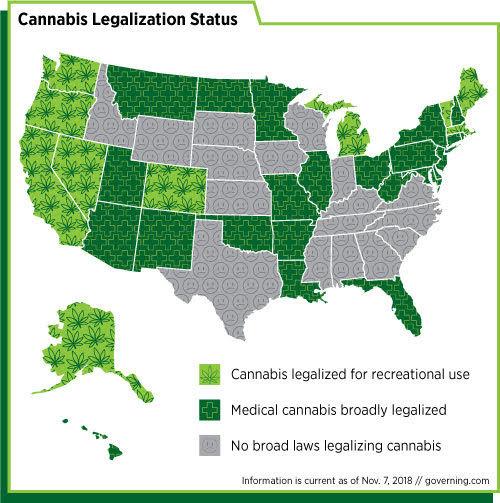 In November 2018, Indiana Senate Democrats—led by Minority Leader Tim Lanane, D-Anderson, and Sen. Eddie Melton, D-Merrillville—unveiled their priorities for the new year, including legislation to legalize medical.
Some Republicans, including Rep. Jim Lucas, R-Seymour, have been willing to cross party lines.
Others have not.
Oct. 18, 2018, an an interim legislative study committee failed to agree on a proposal after 14 supporters, eight detractors, and two independent researches testified. The committee's initial proposal failed 8-5. A separate motion to continue to study the topic also failed, 9-4. A final report with no new recommendations passed 12-1.
Republican House Speaker Brian Bosma did not include medical cannabis as one of his prime legislative priorities Jan. 7.
This came after Republican Gov. Eric Holcomb torpedoed any chances of support last year when he told reporters: "I'm just not willing to look at that, especially since it is illegal right now according to the federal government."
Cannabis is still considered a Schedule I drug federally, which, according to the Drug Enforcement Agency, means it is a considered to have "no currently accepted medical use and a high potential for abuse."
In March 2018, Holcomb signed into law Senate Enrolled Act 52, which allows all Hoosiers to buy and use cannabidiol (CBD) oil that contains less than .3 percent tetrahydrocannabinol (THC), the substance that gives users a high.
Section 12619 of the 2018 Farm Bill removes hemp-derived products from its Schedule I status, but the legislation does not federally legalize CBD generally.
Despite this opposition, Sen. Karen Tallian, D-Portage, once again filed medical cannabis-related bills Dec. 19, 2018.
Senate Bill 357 establishes a medical program, and permits caregivers and patients who have received a physician recommendation to possess a certain quantity.
Senate Bill 213 would legalize recreational cannabis under 2 ounces.
Senate Bill 211 establishes the Cannabis Compliance Commission to regulate all forms of legal cannabis.
Lucas has also again authored several bills.
House Bill 1238 decriminalizes the possession of 30 grams or less of marijuana or 5 grams or less of hash oil or hashish by making the violation a Class D infraction.
House Bill 1384, co-authored by Rep. Shane Lindauer. R-Jasper, and Rep. Chris Judy, R-Fort Wayne, permits the use of medical marijuana by persons with serious medical conditions as determined by their physician.
House Bill 1385 authorizes the Indiana State Department of Agriculture to establish an agricultural state plan to study the growth, cultivation, and marketing of hemp.
Also, Rep. Heath VanNatter, R-Kokomo, authored House Bill 1658, which was also co-authored by Rep. Mara Candelaria Reardon, D-Munster, which would decriminalize possession of 2 ounces or less of marijuana.
Sen. Ed Charbonneau, R-Valparaiso, chairman of Senate health committee, told The Associated Press' Tom Davies on Jan. 20 that the prospects of these bills are thin.