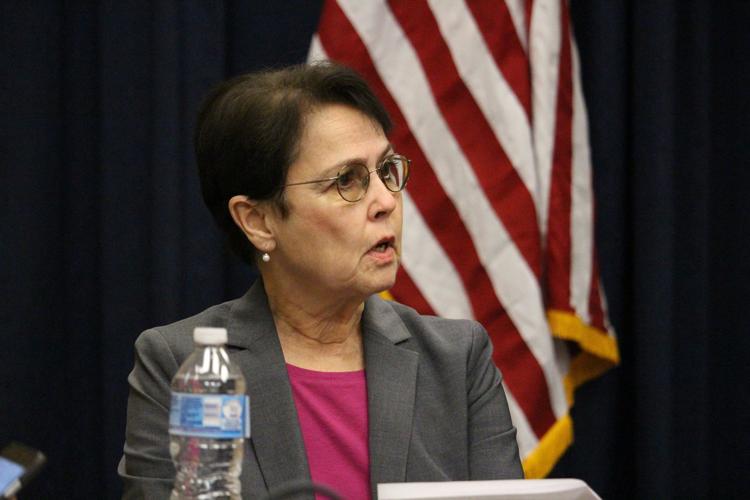 The latest report on the Indiana Department of Child Services (DCS) shows top-heavy decision-making, trouble with keeping qualified and experienced workers, and a shortage of specialized services to deal with substance abuse or mental health issues.
Thursday, DCS shared preliminary findings of the Child Welfare Policy and Practice Group, which has been conducting an investigation of the troubled state agency since January. Since the last briefing on Feb. 1, they have interviewed a range of people from upper level management at DCS to case managers and families who are involved with the agency on a regular basis.
The Child Welfare Policy and Practice Group is a non-profit hired by Gov. Eric Holcomb's administration to review DCS after the former director, Mary Beth Bonaventura, resigned. She said children in the care of DCS are at risk because of lack of resources to care for them.
Related: Study Committee to Examine Indiana DCS
Sue Steib, consultant for the Child Welfare Policy and Practice Group, said that of the 141 people interviewed so far, many are optimistic about DCS leadership and the renewed interest from state leaders. She also cited the hardworking caseworkers and supervisors as well as the DCS' collaboration with other state agencies as pluses.
One challenge, however, is how authority has been centralized, often making for unnecessary work for the front-line staff saddled with more paperwork, Steib said, adding that is not unusual in a state system.
Other challenges found were in a lack of qualified workers, including attorneys, and other services that the clients of DCS might need, like help with substance abuse or mental health issues.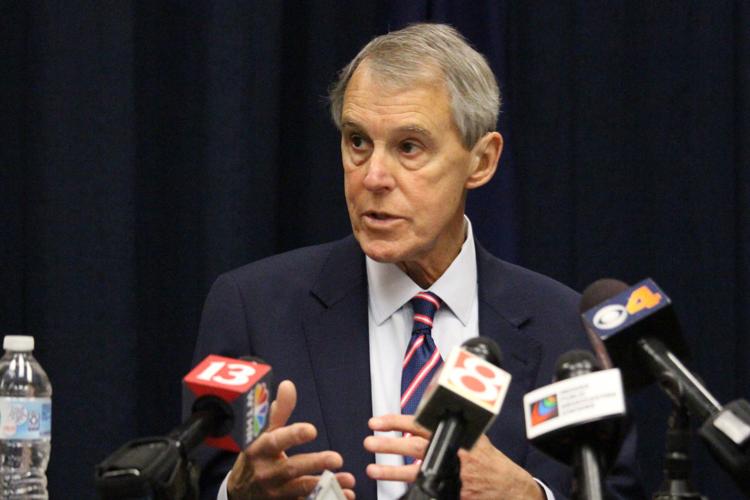 Competition for qualified clinicians makes it difficult for provider agencies to hire and retain skilled workers, said Paul Vincent, director of Child Welfare Group. But it's also a national workforce challenge, he added.
"You find in some cases waitlists, or you find interns doing a lot of the treatment of kids and families when preferably it would be from credentialed psychologists or other professionals," Vincent said. "We don't know how widespread that is here, but it was an early concern and it resonates because we see it in so many other places."
In their initial report, released Feb. 1, they found that a high percentage of children in Indiana end up in state care, more than twice the rate of children in other states. The rate of children in out-of-home care in Indiana is 13 children per 1,000, more than double the national average of 5.5 per 1,000.
Related: Krull: Who speaks for the children?
Vincent's group also found that the DCS data system is out of date.
In the next two and a half months, the Child Welfare Group will continue conducting interviews and gathering a variety of data as its researchers develop recommendations to improve DCS. The work will include a survey of the front-line staff to determine experience and level of education as well as shadowing family case managers and supervisors in five selected regions.
These regions are the Lake, Allen, Marion, Vanderburgh and Clark counties. CWG will spend one week visiting each region interviewing and observing various groups.
"The department actually expanded our proposal to do the field work in four counties to five to make them more representative, and they continue to add respondents to our list of people to interview as they identify people that we also want to contact," Vincent said.
He said the problem now is trying to limit the number of interviews they do rather than not having enough people to talk to.
Vincent said legislators asked CWG to conduct a legal analysis comparing parts of the child welfare-related statutes in Indiana with other states and some other statutes that are specific to both foster care and the child protection areas.
The final report will be provided to Holcomb's office and Terry Stigdon, director of DCS, by June 21.
Related: DCS evaluation, redistricting reform domiate legislature
Indiana House Democratic Leader Terry Goodin, D-Austin, praised investigators for talking to everyone involved in the process, but said they need to be interviewing Bonaventura who brought the issue to light.
Vincent said that his team hopes to speak with Bonaventura before the work is finished.
Goodin also said that the state should be quick to respond to the needs identified in the report, adding, "We cannot and should not stand for anything that costs the life of one more child in Indiana."
Quinn Fitzgerald is a reporter for TheStatehouseFile.com, a news website powered by Franklin College journalism students.