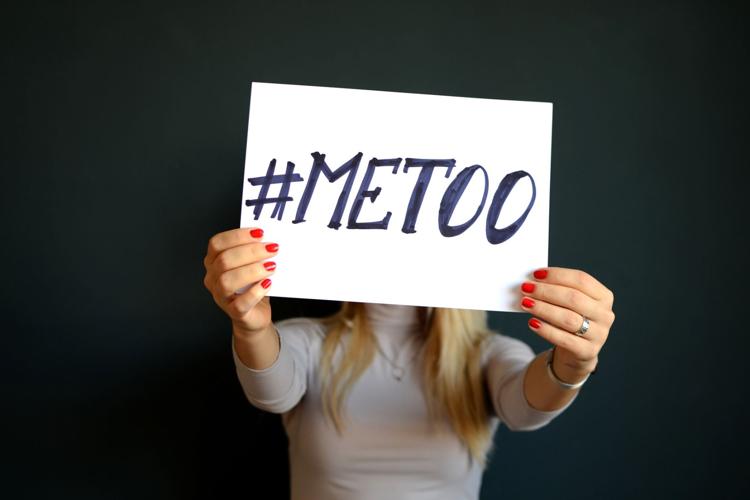 Amidst the #MeToo movement and claims of sexual misconduct by figures in politics, the media and entertainment, the Indiana legislature is advancing legislation to change its sexual harassment policies.
House Bill 1309 calls for five hours of training for newly-elected county officials, such as auditors, recorders and treasurers.
But the bill was amended in the Senate, adding lawmakers to the mix of those required to take sexual harassment training. The amended bill passed the Senate 49-0. 
Lawmakers in Indiana are currently not required to complete such training, while employees of the General Assembly must participate in a sexual harassment course. Senate Minority Leader Tim Lanane, D-Anderson, authored the amendment, which passed in a voice vote.
"Quite frankly, when I looked at the House bill when it came over, it just didn't seem adequate to me," he said. "Especially the idea that it would only be the four leaders, with all the leaders being males at this time that seemed obvious that we needed to expand that out."
The original bill called for creation of a four-person subcommittee from the legislative council of both chambers to create a policy on sexual harassment.
Related: The #MeToo movement comes to Indy's young women
Lanane's amendment, in addition to extending the training to lawmakers, allows each member of the subcommittee to appoint an additional individual to the subcommittee. Lanane said he plans to name a female member of his caucus to serve.
The amendment also allows the committee to create a procedure to investigate claims of sexual harassment against a member of the General Assembly.
"My understanding of any sexual harassment policy, at a minimum, should also include the process for how to handle a complaint," he said. "That wasn't in there."
He also added wording that would require one hour of sexual harassment prevention instruction annually. The original bill would have allowed for such training to be included in the already required one-hour ethics training that is provided.
Lanane said this legislation will show that the legislature does not stand for sexual harassment.
"We wanted to make sure that people understood that when it comes to the actual collective members of the Senate that we too are going to be governed by policies that are written, known and will be enforced."
Lanane could not say if sexual harassment was a problem in the General Assembly, but he said the bill would create a process to handle potential problems.
"This is an opportunity for us as a General Assembly to act proactively and get a policy that is effective, and that is out there, and we can point to and use if we have to in the future," he said. "Hopefully we won't have to."
The bill, with additional Senate amendments, passed the House 94-0.
Stephanie Wilson, press secretary for Gov. Eric Holcomb, said the governor supports the measure.
"The governor has reviewed the bill Indiana lawmakers have committed to, and he plans to sign it," she said. "In conjunction with that, he and Chief Justice (Loretta) Rush will announce plans to change the sexual harassment training policies in the executive and judicial branches."
Abrahm Hurt is a reporter for TheStatehouseFile.com, a news website powered by Franklin College journalism students.