Immigration and diversity are fundamental characteristics of the American experience, but all too often history is taught from the point of view of the white majority. This can give rise to racism, harmful stereotypes and alienation of students of color in their own classrooms, according to research from organizations like the National Education Association.
Senator Greg Taylor (D-Indianapolis) laments the fact that he didn't learn much about contributions by Native Americans, African Americans or other races until he was in law school at Indiana University. Living in a multicultural home and raising biracial children, he began to contemplate how to teach his children about the authentic, complete history of this country – and how to bring together people of diverse backgrounds and cultures.
Now, as a lawmaker in the Indiana Senate, he hopes these gaps in education are rectified in part by Public Law 231, sponsored by Taylor, passed during the 2017 legislative session and signed by Governor Eric Holcomb.
"There is a void in the system, so I drafted a bill for students to learn about contributions by all races," Taylor said.
The purpose, he explains, is to learn about history so we don't repeat it. But he also seeks to both empower racial minorities with cultural pride and engender acceptance and understanding among all.
I have a dream …
The country's first ethnic studies department was created at the University of California, Berkeley in 1969, which also developed the first ethnic studies Ph.D. program in the 1980s. But only Florida and one county in California have similar programs at the K-12 level, Taylor points out, and in Florida it covers only Hispanic culture.
The National Council for the Social Studies curriculum guidelines stress that "the total school environment should reflect commitment to education about ethnic diversity, including pervasive treatment of this subject matter in standard courses, unbiased curriculum materials and teachers who are educated to understand and appreciate cultural pluralism."
Education about the achievements of ethnic groups can enhance the self-image of students who identify with them. Studies by the National Education Association's research review Academic and Social Value of Ethnic Studies indicate this leads to self-confidence, a feeling of belonging and higher academic achievement because students typically learn more when they feel accepted and valued. A new study by the Stanford Graduate School of Education indicates that a high school ethnic studies course pilot study boosted attendance and academic performance of at-risk students.
Nationally, non-white students constituted a majority of America's public school students for the first time in 2014. Notably, Indiana has a significant Native American population. Census reports indicate that 18,462 Indiana residents reported Native American as their only race in 2010. Native Americans comprised 0.3 percent of the state's population that year, with the population exceeding 0.5 percent in Miami and Wabash counties.
"This course opens up a dialogue about all races and ethnicities – and real history," Taylor says.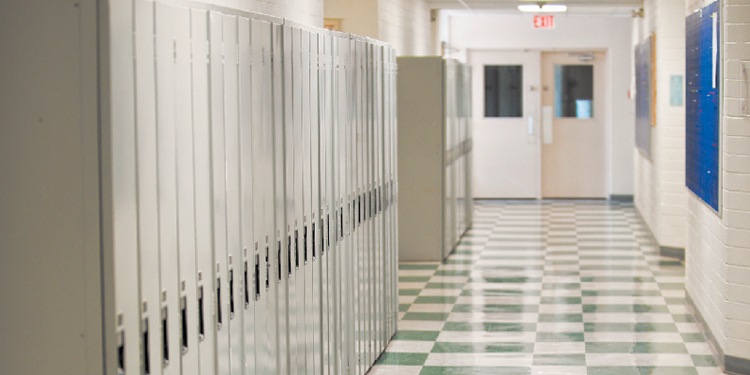 How a bill became law
Taylor's proposal began as Senate Bill 337 to amend the Indiana Code regarding education. Supported by the Indiana State Teacher's Association and signed into law by Governor Eric Holcomb on July 1, it requires all schools within the state to offer at least one semester of study of ethnic and racial groups to high school students.
Before SB 337, a similar bill passed the Senate in 2016, making ethnic studies mandatory not just for schools to offer, but as required coursework for all students. "The Chairman for Education in the House doesn't like to make things mandatory," Taylor explains, "so he wouldn't hear the bill."
There was also a prior attempt by Sen. Taylor in 2014. He drafted and submitted SB 47, which would have added the "Study of Black History" to the curriculum of elementary and high school social studies classes. That bill failed.
That's when Taylor's legislative assistant introduced him to Garry Holland, interim education chair of the NAACP, who "started making contact with Sen. Taylor to introduce a less specific course known as an ethnic studies course," Holland said. (EDITOR'S NOTE: Holland's role has been clarified in an edit.)
Holland had organized a team of African American, Native American, Latino and Asian cultural education experts from the faculty at Indiana University-Purdue University Indianapolis for input, but the proposal "didn't go anywhere for a few years," he said.
In 2017, Taylor and co-author Senator Dennis Kruse (R-Auburn), with Holland's assistance, made the course an elective. As an elective, it is not part of the Core 40, except as one of the number of possible electives needed to graduate. Once they decided to pursue it as an elective course, it became more palatable to the GOP education leaders in the General Assembly and at DOE.
Specifically, the law requires that after July 1, 2017, all school corporations, charter schools and accredited nonpublic schools shall offer the study of ethnic studies and racial groups as a semester elective course in its high school curriculum at least once every school year.
A mandatory elective
The problem is that ethnic studies is already in the elective course study in the state standards, Taylor acknowledges. In fact, according to Michael Brown, Director of Legislative Affairs with the Indiana Department of Education, it is acceptable for schools to use the pre-existing course to meet their legal obligation.
The difference is that now it's mandatory for schools to offer it. "Not many schools were offering it. Only one jurisdiction offered it," Taylor states. "This makes it mandatory for all schools to offer it."
All Souls Unitarian Church on Indy's Northeastside will host a one-day seminar July 22 exploring the concept of whiteness in current American society. 
The bill initially decreed that ethnic studies be offered as a regular class only if nine or more students signed up. "Schools often terminate courses because of a lack of participation," Brown explains. "For example, it's not cost effective to pay a teacher to teach three students that sign up for an ancient civilization course. So, I suppose that schools could cancel the class due to not enough students signing up for the course."
But if a law requires that a class be offered, and if some students sign up for it, is it a violation of that law to cancel it? Sidestepping questions about compliance with the law if low turnout resulted in canceling the class under the new law, Taylor says that plan "didn't work; some schools still wanted to provide it."
Thus, the legislature created an amendment: if not enough sign up for the class, it can be offered online as a course access program administered by the DOE. As Brown says, "if an organization or school wishes to teach racial and ethnic studies online, the school (as long as the organization/school is on DOE's approved catalog) would have to let the student take the course." However, he indicates that the DOE is "still working out the details of the course access program and its parameters since this law passed last session."
As Taylor acknowledges, the "timing was off" to commence immediately, so the new program will be implemented in the spring. "When we're in session, kids are already signing up for classes. There wasn't time to start this in the fall."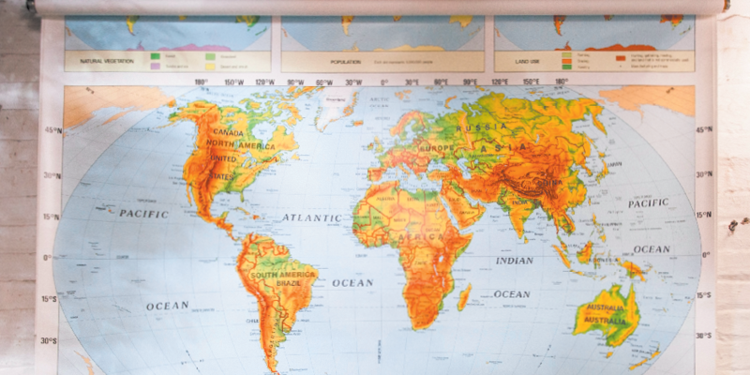 Curriculum
Postponing the requirement until spring allows teachers time to determine exactly what they plan to teach and write a curriculum.
Or not. According to Brown, they can simply rely on Course #1516, Ethnic Studies. "I think the law is pretty flexible on the courses used, especially with the course access option the law allows."
It's up to the teachers to set their curriculum for every course, regardless of whether the course is required for graduation or not, according to Brown, who adds that the DOE does not create standards for courses that are not required for graduation. "Teachers are charged with creating their curriculum, not the state. It's up to the district or the teachers to determine what ethnicities and races they are going to teach. The DOE does not approve curriculum; that's a local decision."
He believes the author of the bill did not want a defined set of standards, in part because each area of the state may want to concentrate on different ethnic and racial subject areas. For example, "Fort Wayne has a large Burmese population, so teachers in Fort Wayne may want to write a majority of their curriculum around this population so students have a better understanding of Burmese culture," he writes in an email.
School districts know the ethnic breakdown in their area, Taylor says, even if students don't self-identify. "Some [Native Americans] never had a chance to identify with their heritage."
"To assist teachers, the DOE provides resources to help them write their curriculum. Also, we have a dedicated social studies specialist to help troubleshoot questions that teachers may have and to update our resources."
Bruce Blomberg, a former social studies teacher, is the DOE's social studies specialist. As such, he provides teachers and schools with resources. Brown explains that assistance includes free resources for teachers to establish their curriculum, as well as links and ideas as to how teachers can take advantage of free or reduced admission to museums or historical places. "For example, if a district has a high concentration of Cambodian families and our resources are lacking for this demographic, I know that our specialist would provide resources to teachers so they can teach their students about Cambodian culture."
If Trump's proposed budget eliminating support for the arts, humanities and public broadcasting ever becomes a reality, Indianapolis would be affected in ways you may not have considered.
In addition, he says, many school corporations "bring teachers together to facilitate collaboration so teachers can create and drive the curriculum that best fits the needs of the students they serve."
Therefore, it's likely that teachers will design and teach curricula differently, depending on the ethnic composition of the class or school. This creates the potential that studies of some ethnicities will never be offered by certain schools, which begs the question: who is the target audience of these classes – the minority being studied or the general population who, it is hoped, will gain an appreciation of other cultures?
The goals are different for different audiences. The National Education Association references three studies and research on five curricula that determined that ethnic studies curricula designed primarily for students who are members of the group under study result in high levels of student engagement. A positive impact on student achievement and attitudes toward learning is another result of this curricula. Ethnic studies curricula designed for diverse student groups that include white students, however, tend to focus more on influencing their understanding of, and attitudes about, race and/or people who differ from themselves.
Vetting resources
Taylor wants to reach both audiences and achieve both goals, but tailoring the message for two different audiences requires maintaining a sensitive balance in dealing with cultural differences while targeting common misconceptions and fallacies.
Indiana Native American Indian Affairs Commission executive director Kerry Steiner says the INAIAC trusts "Indiana teachers to deliver a quality education to our students." However, textbooks and lesson plans are littered with misinformation and myths at all levels of education. Textbooks aren't all that's wrong with racial studies education. Learning facts directly from the source is important. The danger of not vetting people presenting themselves as Native American is that misinformation can then be passed along, perpetuating myths and stereotypes – the very things the new law seeks to remedy.
"Ensuring that only vetted Native Americans speak to Indiana students is important because it means gaining knowledge from a qualified source," Steiner elaborates. "Let's say, for example, that you're interested in learning more about the solar system. Your next-door neighbor has a telescope and has been gazing at the stars for years. You would probably learn something by talking with your neighbor, but if you want accurate, in-depth information from a qualified source, you'd probably want to talk with an astronomer as an expert in this field. We see similar situations in Indiana. There are a lot of people who have immersed themselves in the Native American community and who are knowledgeable, but it's not their history they are talking about when they visit a classroom. The story belongs to the Native people — the experts when it comes to conveying information about their tribe and culture."
Indiana Department of Education and INAIAC are already working together to make resources available to educators.
"The INAIAC wants to help teachers ensure that their students are receiving accurate information from qualified Native American Indians, so we are asking that guest speakers who come to the classroom to talk about Native American culture are vetted through our office in advance," Steiner says, adding that a qualified speaker is someone who has been approved by their tribe to talk about their history and culture.
Compromises
In a perfect world, education about ethnic diversity would permeate the social studies curriculum in every grade of elementary and secondary schools. However, fear of offending students led to elevating ethnic studies to a high school-level class instead of a course for middle school students, which is what Sen. Taylor originally wanted.
"I was told it would be too shocking for kids," he reveals, pointing out that a class about the Holocaust is mandatory for Indiana students. "We don't worry about Holocaust being offensive; it's required here, even though it didn't happen here."
Waiting until students are in high school may not be the right time to introduce ethnic studies. According to the National Education Association's research review, research indicates that the overwhelming dominance of Euro-American perspectives leads many students of color to disengage from academic learning. High school students of color cite it as a factor in their disinterest in studies and even middle school students expressed a dissatisfaction with "learning about white people all the time," according to the NEA's research review.
Taylor believes ethnic studies are more important now than ever and that it benefits the community. He cites police shootings and the "Trump effect" that has brought racism out of the shadows. "People worry about how to overcome it. We need to talk about it. If we can [implement this], there's nothing we can't do," he says, noting that teachers in Indiana receive cultural competency training to help them teach sensitive material.
"It will take the school board and administration to take this seriously if it's to succeed," Taylor says.
Evaluation
The indigenous people are stepping forward to save the planet — and to save us from ourselves. 
As Sen. Taylor explains, the legislature passed the bill, and it is now law, but it's up to the DOE to implement it. He doesn't know how the DOE will evaluate the success of the program. "The administration has to adopt a policy."
The DOE is not an investigative agency, so it does not provide oversight, Brown explains. "The only check or approval will come in the course access area, which still is a work in progress. It's up to the teachers to evaluate the effectiveness of the courses by testing students. Teachers would be the ultimate evaluators of this course."
However, Indiana's standards are reviewed periodically. The next social studies standards review will take place in 2020. Brown points out that when he sat down with the social studies specialist Bruce Blomberg and Sen. Taylor, they asked him to gather members of different ethnic and racial communities so they could be members of the committee that will review Indiana's standards.
One unscientific and long-term method of determining the value of the classes could come from looking at academic achievement. A K-12 study by Stanford University in January 2016 consulted during the drafting of this bill indicates that when students of color with below 2.0 grades are provided with culturally-relevant studies, their overall academic performance improves markedly.
"If you put cultural competency into the classroom, it changes [the students'] analytical reasoning," Taylor concludes. "It's about student achievement, not just learning about other cultures. You will see school districts with an uptick in academic performance because people will get along through better understanding."
That kind of evaluation again brings up the question of who is the intended audience, but it also raises another: will white students take the class?
Sen. Taylor expresses some concern that it will offend a parent who might pressure a legislator to get rid of the program. "This is a conservative state; that lends it to more opposition."
Challenges aside, Sen. Taylor says Indiana has "started down the path" – a bit surprising for a very conservative state legislature. It was a tough bill to pass, he confesses, but he hopes for change and says he expects to be pleasantly surprised by the results.
He considers the program "very important" and says it "moves Indiana forward." As Sen. Taylor says, "If we do it right, it could cause people to embrace other cultures. Division benefits no one."