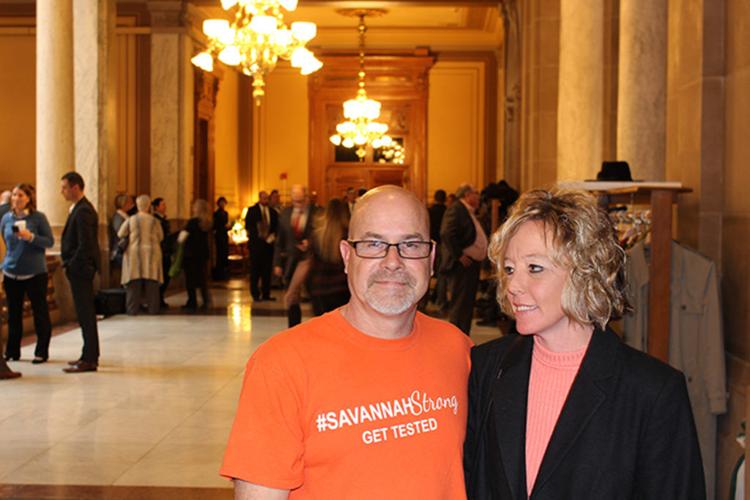 When buying a used car it is common to examine the brakes, the tires and lights, but a test for carbon monoxide leaks should be added to the checklist.
The deadly gas is undetectable without a proper testing because it lacks taste, odor and color.
Now, it has become a little easier to get a vehicle checked for CO2 leaks. As a result of Senate Enrolled Act 100, which passed in the General Assembly earlier this year, people will be able to get their vehicles checked at their local participating fire department at no cost. SEA 100 takes effect July 1.
Vehicles, especially those 10 years or older, should be tested twice a year because the exhaust systems are prone to leaks, allowing the dangerous gas to seep into the vehicle.
Symptoms of carbon monoxide poisoning include headache, nausea or even confusion.
The issue was brought to the attention of state Sen. Mike Delph, R-Carmel, by the parents of teenager Savannah Bettis, who died in 2014 as a result of a CO2 leak in her boyfriend's car. Savannah was traveling with her boyfriend, Jesse Hurt, when she felt ill and the two headed to the nearby hospital in Avon.
The vehicle never made it to the hospital. Hurt began to experience the effects of CO2 poisoning, passed out and crashed. Bettis died on impact and Hurt was hospitalized with non-life threatening injuries.
"I would like to congratulate John and Wendy Bettis for having the strength to turn this terrible family tragedy into something positive for their fellow Hoosiers," Delph said in a news release after Gov. Eric Holcomb signed the law in a special ceremony earlier in the week. "When the Bettis family came to me about this issue, I knew action needed to be taken."
Captain Michael Pruitt of the Wayne Township Fire Department said the test takes less than15 minutes. It is conducted by placing a carbon monoxide meter on the floor of the car, closing all windows and doors, and letting the car run for five minutes with the heat on and five minutes with the air on.
The car levels must be under 35 for there to be no concern and if the reading is over 50 the driver is advised to park the car and find the problem before driving it again.
In addition to the work Savannah's parents did to pass the legislation, they created a scholarship in honor of their daughter. Last year was the first year the scholarship was awarded and it went to Janet Oluwayomi. Special consideration for the scholarship is given to students who have participated in a Ben Davis choir and/or students who have struggled with a disability.
Brynna Sentel is a reporter for TheStatehouseFile.com, a news website powered by Franklin College journalism students.