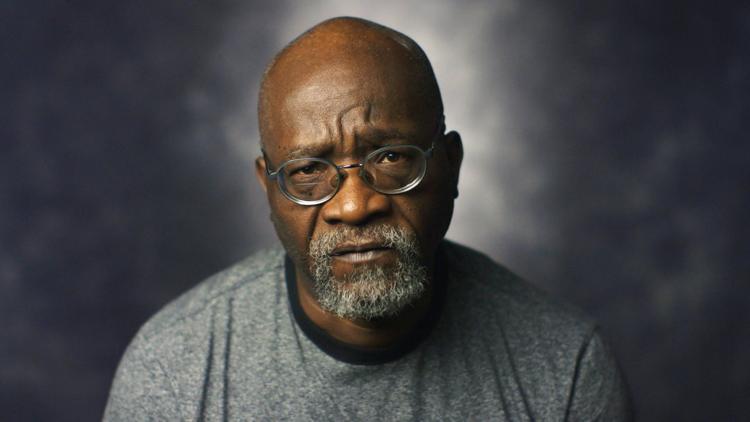 Darrell Perry of Indianapolis is a handyman. He does plumbing, painting, yardwork, and an assortment of odd jobs. He's slender, has a mostly shaved head, smokes, and drives an SUV with an engine that occasionally cuts out.
The 61-year-old lives with his girlfriend, Mary, and they eke out an existence near the federal poverty line. So life isn't easy.
"But I get by," he says with an amazing cheerfulness despite his financial struggles.
Christy Johnson, 45, is about to start a new job next week in the medical records field. She moved to Indianapolis 20 years ago in search of greater economic opportunity. 
"It's bad here, but back home, in rural Kentucky, it's worse," says Johnson, referring to getting by on little money.
To Johnson and Perry, poverty is not some abstract concept or mere statistics found in studies and analyzed on governmental or nonprofit websites. It's real and it's personal. It affects their lives and the lives of others close to them.
"I was able to get my foot in the door at Anthem 20 years ago," says Johnson, who has a daughter in high school. "But they [today's high school graduates] can't do that. There are no jobs in Indianapolis for people with just a high school degree. There's only retail and fast food, which don't pay nothing. So what are they supposed to do?"
Related: Fixing Poverty in Indianapolis
The Faith & Action Project hopes to address that and similar issues in its second annual spring conference, Push Back Poverty, to be held on Thursday, April 26 at St. Luke's Methodist Church. The conference will "help individuals and organizations working on poverty issues to escalate their work," according to Faith & Action Director Lindsey Rabinowitch.
The Christian Theological Seminary started Faith & Action two years ago, in part to address the worsening rate of poverty in the Indianapolis area.
"No effort to turn back the tide of poverty will succeed unless we also examine the barriers that keep so many people trapped in poverty," Christian Theological Seminary interim President Bill Kincaid said in a statement. "This conference will dissect barriers such as unemployment, poor education, incarceration, and a lack of affordable housing and seek to inspire, enable, and build on creative solutions."
Roughly, 400 people from across the region attended the conference last year, and similar numbers are expected this year. In breakout sessions in the afternoon, more than 20 speakers will highlight effective measures in addressing employment, education, service navigation, and mental health and health care, including Willie Baptist, co-coordinator of Poverty Scholarship and Leadership Development for the Union Theological Seminary's Kairos Center.
But everyone involved in battling poverty knows it's a daunting task, both here in Indianapolis and across the country. "And the rate of poverty in Indianapolis is worsening at a significant clip," Kincaid says.
According to the Sagamore Institute's 2017 "Public Good Index," the percentage of Indianapolis residents living in poverty jumped from 11.8 percent in 2000 to 21.3 percent in 2015, an increase of approximately 80 percent.
While that's alarming, there is some good news.
Unlike other Midwest cities such as Detroit or Cleveland, the population in Indianapolis continues to grow. The bad news is from 2000 to 2015, the additional 85,000 residents living in poverty in Indianapolis roughly match the city's population growth over the same period.
Some 28 percent of all children under 18 in Indianapolis are living in poverty, which is the second-highest rate in the state. And nearly 105,000 schoolchildren qualify for free or reduced-fee lunch, the highest level in Indiana, according to state statistics. Stats related to the lack of education or access to healthcare are just as worrisome, Rabinowitch says.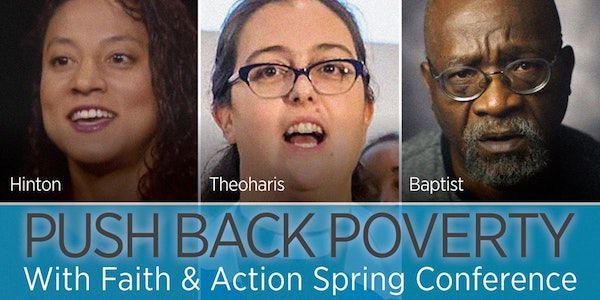 The conference keynote speaker will be Elizabeth Hinton, the award-winning author of From the War on Poverty to the War on Crime: The Making of Mass Incarceration in America. She will address issues of poverty, racial inequality, and the barriers to employment and rehabilitation. With 1 in 11 Black men in America under some form of penal control, Hinton asks, "How did the 'Land of the Free' become the home of the world's largest prison system?"
Kincaid hopes that conference participants will network and learn from others what strategies work in addressing issues related to poverty. And that they will come away feeling "renewed, refreshed, and focused."
If they could attend, both Johnson and Perry say they would remind attendees that good-quality education and access to good-paying jobs are important keys to combating poverty. But unfortunately, they can't attend. Their daily fight for financial survival takes precedence.
Johnson starts a new job three days before the conference, and Perry hopes he will be painting at a Northside house that day.