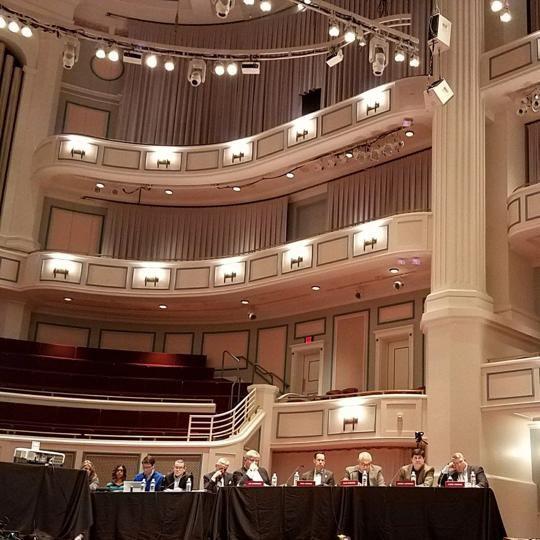 On Feb. 26, the Carmel Board of Zoning Appeals (BZA) approved a proposal by the Al Salam Foundation to build a mosque at 141st and Shelborne Road. But this approval isn't necessarily the last word on the matter.
That is because neighbors of the property where the mosque would be built recently filed a petition in the Hamilton County Superior Court for a review of the BZA decision. Thus the BZA approval was effectively suspended pending judicial review.
According to The Indianapolis Star, Hamilton County Superior Court Judge Steve Nation has scheduled a hearing for 8:30 a.m. on May 25.
The Al Salam Foundation is a nonprofit organization that promotes Islamic religious and cultural activities, currently housed in Indianapolis near the Pyramids south of 96th Street. Each week, as many as 150 people pack this crowded space for Friday prayers. Many of the congregants live in Carmel, and they had been seeking a permanent place of worship closer to home.  
Many opposed to the decision voiced their concerns at the BZA meeting at the Center for the Performing Arts in Carmel on Feb. 26, just before the mosque proposal was approved. Many of those opposed mentioned concerns about higher vehicle traffic in an area of Carmel zoned for residential use. But several speakers cited Islam as their reason for their opposition.
On April 5, the board of the Al Salam Foundation released a statement.  
"Dear Brothers and Sisters, AsSalam Alaykum,
"We are informing you with this message that the neighbors of Al Salam 141st street property have filed a petition in the Hamilton County Superior Court for a judicial review of the Feb 26th, 2018 decision of the Carmel Board of Zoning Appeals (BZA) that approved the Islamic Life Center (ILC) special use application. This is not a surprise nor an unexpected development. This has been a possible outcome following the BZA decision.
"Though Al Salam Foundation is not a party to the petition, however we are taking legal counsel on this matter for any action that might be necessary from our end. We will keep the community updated as the matter progresses in the Court.
"May Allah guide us through this process!"