A Martin Alumna // Marva Hunt
Marva Hunt was in her mid-20s when she attended Martin. Her enrollment wasn't her idea, but rather the insistence of a very determined mother. Hunt says she cried at first, but then discovered the family atmosphere for learning that Martin provided was for her.
"You just felt welcomed and loved by everybody," she said. "We have what we call a 'hugging culture' — we aren't handshakers around here. We were huggers. And we just looked out for each other," says Hunt. 
She also recalls the spirit of Hardin and Schilling in their care of the university and its students. 
"President Hardin was a president [who was] everywhere. He was in the classrooms on a regular basis, he came to events the students put on, he was always accessible. I don't know any one word to described him. He was funny, he was caring, he was very deep in his thoughts about racism and equality and opportunities," says Hunt. "[Sister Schilling] cooked enough soup to feed 50 or 60 people an evening and she was Father Hardin's right hand." 
Hunt obtained a degree in business administration from Martin, taught at her alma mater while finishing her Master's and has continued on to serve in other institutions of higher education including Ivy Tech and IUPUI.
A Martin Student // Nickesha Ferries-Dowdy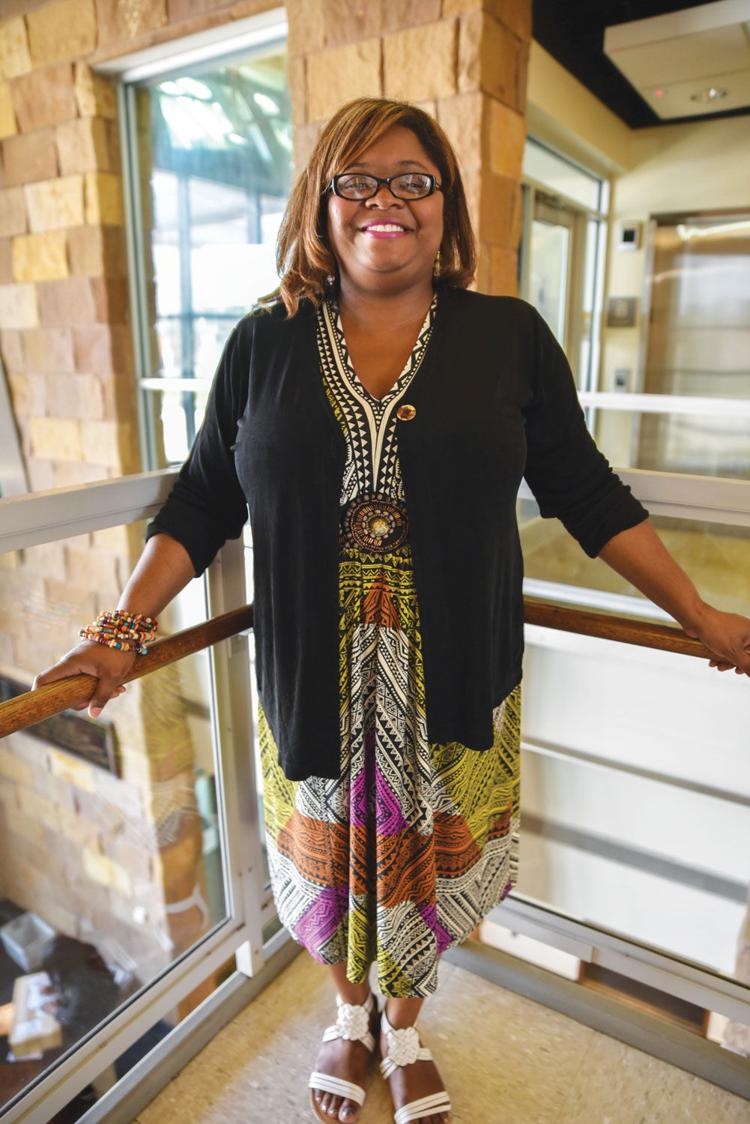 Nickesha Ferries-Dowdy refers to herself as a "very non-traditional student" but she is representative of the average student at Martin University.
"I've been on this path for just now over 20 years," says Ferries-Dowdy. "I had been told that Martin was nontraditional and would be very caring and they would work with me as far as my educational process." 
Ferries-Dowdy had attended Ivy Tech for an associate's degree and had looked at other institutions to finish her bachelor's but took the advice of family and friends and made Martin her school of choice.  She says the respect she receives from her professors and the level of academic excellence she is receiving confirms for her that she made the right choice.
"The respect and the care that I've been given from my professors is invaluable. it's a learning environment in which you can have a structure where we can ask questions you don't feel uptight. There's a lot of inquiry," says Ferries-Dowdy.
One of her instructors is Dr. White.  Over the summer White taught a critical thinking course. As president, White insisted that all administrators teach at least one class, himself included. Ferries-Dowdy says for the university president to take the time to instruct students personally really means something and reflects the true spirit of Martin.
"It was emotional to find out that Dr. White was actually going to take time to educate me," says Ferries Dowdy. "I aspire to become a teacher. After I leave this program I will go into a transition program. Dr. White — his heart is a teacher. That's his profession, although he is now the president of this university. He's a teacher and to know that he loves education so [much] that he would come into the classroom and teach me."