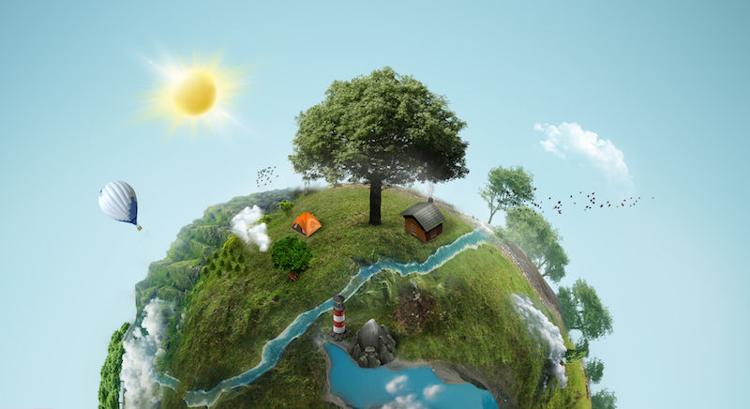 In tandem with communities across the world, local organizers are planning a People's Climate March on Sept. 8 to demand our elected officials take urgent action on human-driven climate change. The march is being planned in advance and in support of the Global Climate Summit, which will take place Sept. 12 to 14 in San Francisco.
"We at Citizens' Climate Lobby Indianapolis participate in this march because we believe that our congresspeople, Republican and Democrat, can find common ground in the need to protect our air, water, and planet," Topher Anderson, of the CCL Indianapolis, told NUVO. "We know that putting a price on carbon and returning these dividends to the American people is a necessary step in reaching a renewable, robust economy. We march for action now so that we can have this planet forever."
Amy Armogida, organizer for Central Indiana Jobs with Justice, said they felt it was important to participate because climate change disproportionately impacts working class families—especially Black, Latino, and Native Americans.
"Urgent action is needed now to protect workers and communities of color," Armogida told NUVO.
However, Robin Mohr, one of the march organizers, said they have had so far received little to no response from elected officials.
"Maybe our elected officials aren't showing up because they think we're big nobodies," Mohr told NUVO. "But, the issues we're concerned about—maintaining a safe climate, creating a clean energy economy with good-paying jobs, and making sure that poor and marginalized people don't bear the brunt of this crisis—affect every person in this state. Collectively, we are a big somebody. We want our elected officials to join us because they have the power to speed up or slow down the solutions we're seeking. We're running out of time, and we need them to take action now."
Amanda Shepherd, outreach coordinator for the Hoosier Environmental Council, said they had invited Sen. Joe Donnelly, Sen. Todd Young, Mayor Joe Hogsett, Rep. André Carson, State Sen. Randy Head, and State Rep. Sharon Negele. Shepherd said only Donnelly had confirmed that he will answer questions in writing.
"We are urging elected officials to attend the People's Climate March Town Hall in order to hear from people on the front lines advocating for climate, jobs, and justice, which are intrinsically linked in our march toward a cleaner, safer, and more sustainable Indiana and world," Shepherd told NUVO. "While we have not yet received affirmative responses from all of those who have been invited, we remain hopeful that with continued public engagement our elected officials will be encouraged to attend and speak with their constituents about these issues and take meaningful action in addressing their concerns."
Participants will begin the March at 10 a.m. outside the Indiana Statehouse, 200 W. Washington St. The march ends at approximately 11:15 a.m. at Christ Church Cathedral, 125 Monument Circle. Following the march, a community forum is scheduled to take place from 11:30 a.m. to 1 p.m.