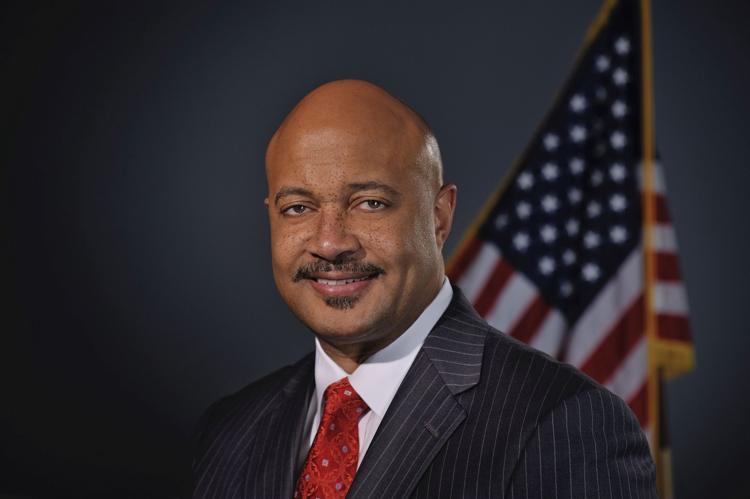 Events unfolded quickly Tuesday morning at the Marion County Prosecutor's Office in the ongoing controversy over allegations of sexual misconduct against Indiana Attorney General Curtis Hill.
First, Special Prosecutor Dan Sigler addressed the assembled press gathered in the first floor conference room to announce no charges would be filed against Hill. 
Sigler simultaneously released a seven-page report to the Marion Superior Court Criminal Division.
Then, four of Hill's accusers, along with their attorneys from Katz Korin Cunningham, announced they were taking initial steps to proceed with a civil lawsuit.
Three of the women—State Rep. Mara Candelaria Reardon, D-Munster; Niki DaSilva, Legislative Assistant for the Indiana Senate Republicans; and Gabrielle McLemore, Communications Director for the Indiana Senate Democrats—had previously made their identities known to the public.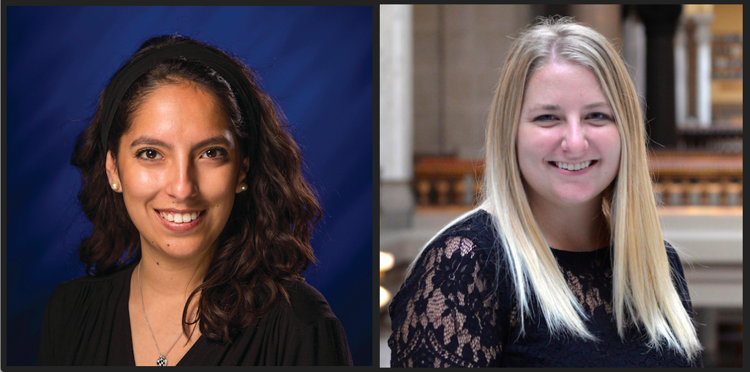 A fourth accuser—Samantha Lozano, Legislative Assistant for the Indiana House Democrats—had been unnamed up to that point.
Simultaneously, the Indiana Office of the Inspector General released their own separate 25-page report announcing no charges would be filed.
HISTORY OF THE INCIDENT
The story first spilled into public view July 2 after The Indianapolis Star received a copy of a June 18 memorandum prepared by Blake Burgan of Taft Stettinius & Hollister LLP and delivered to George T. Angelone, executive director of the Legislative Services Agency.
According to The Star, the eight-page memo summarizes interviews with six women who attended a Sine Die party at AJ Lounge, 1118 S. Meridian St., with lawmakers and staff after the legislative session ended March 15. ("Sine Die" is Latin meaning an adjournment "without a day" set for reconvening.)
The Star reported Reardon said that at the party, Hill "put his hands on her back, slid them down her back, put them under her clothes, and grabbed her buttocks." She repeatedly told him to "back off," but he came up to her later and again reached under her clothing, touching her against her will.
DaSilva, McLemore, and Lozano also encountered a reportedly drunken Hill that night, and all had similar tales of unwanted advances and inappropriate physical contact. He was also heard at the bar telling women they needed to "show a little skin" or "show more leg" if they wanted to get free drinks or faster service.
Legislative leaders of both parties issued a joint statement confirming that an investigation had taken place.
Hill denied acting inappropriately on the night in question or ever being contacted by investigators regarding the accusations.
Indiana Republican Party Chairman Kyle Hupfer also weighed in, stopping just short of calling for Hill to resign.
Indiana Democratic Party Chairman John Zody issued a statement of his own calling for Hill to resign, as did Speaker of the House Brian Bosma and Senate President Pro Tem David Long in a joint statement July 5. Not long after, Gov  Eric Holcomb did the same.
Hill then issued his own statement, saying he was refusing to resign.
July 7, protesters gathered in support of the accusers at the Indiana Statehouse.
July 9, Hill made his first public appearance since the allegations and investigation were reported, and read a dramatic statement denying everything and casting himself in the role of victim.
July 13, Holcomb reaffirmed that he believed the four women.
July 18, Hill threatened a defamation lawsuit against the person who leaked the confidential memo.
Attorneys Kevin Betz and Sandra Blevins are also seeking the identity of the person who provided what they say is wrong information.
July 23, the attorney general's defenders—led by James Bopp Jr. and former Judge Linda Chezem of the Indiana Court of Appeals—launched a nonprofit, Fairness for Curtis Hill, to accept donations to fund his defense.
SPECIAL PROSECUTOR
July 24, Marion Superior Court Judge Lisa Borges named Sigler, a former Adams County prosecutor, to investigate whether Hill commited a crime.
The request for a special prosecutor was made by Marion County Prosecutor Terry Curry to ensure the investigation is impartial because Hill has represented that office in two previous lawsuits.
In his report, Sigler stated his determination of no charges being filed was not influenced by Hill's status as an elected official. Sigler stated he viewed the Hill investigation as two rails of the same railroad track.
"The first rail involved a potential employment harassment and civil misconduct claim," he wrote. "The second rail was the criminal investigation I was asked to undertake."
Sigler stated Indiana State Police Superintendent Doug Carter ultimately recused himself for similar reasons to Curry. After that, Torres' office and the Indianapolis Metropolitan Police assisted in his investigation.
Sigler stated that the most viable potential charge was misdemeanor battery, as "proof supporting the essential elements of sexual battery is not present."
"Misdemeanor battery requires proof that one person touched another person in a rude, insolent, or angry manner," he stated. "In order to convict a person of sexual battery, there must be proof beyond a reasonable doubt that a person was touched with sexual intent and the victim was compelled by force or the threat of force, the victim is unable to give consent because of his or her mental state (i.e. intoxication or disability) or they are unaware of the sexual touching.
A total of 56 witnesses were interviewed by investigators. Sigler stated he found the accusers' claims to be "true and credible."
"Hill, in his statement, did not deny certain touching occurred but stated that the touching was either incidental to conversation or movement in the crowded bar," he wrote. "He stated that his touches were not intended to be disrespectful, sexual in nature, or rude. Hill denied excessive alcohol consumption, but acknowledged consumption that I viewed to be 'significant.'"
In conclusion, Sigler stated he could not prove Hill's intent, and did not think it likely a jury would convict.
"There is little public benefit to be served by filing a misdemeanor charge or charges which would likely result in a protracted, contentious, and expensive legal proceeding," he stated.
THE ACCUSERS' TURN
In the wake of Sigler's report, the four accusers announced are now filing paperwork with both the state and federal government to ensure their future rights to file suit against the state and Hill are preserved.
The filings include a tort claim notice to the state and federal Equal Employment Opportunity Commission charges.
Lozano stated it was important to her that she join the other three accusers in revealing her identity during this pivotal moment.
"It's time," she stated. "My colleagues have been so brave facing denial and accusations against them from Curtis Hill. Today I join them publicly in an effort to enact change."
INSPECTOR GENERAL REPORT
In Indiana Inspector General Lori Torres report, Hill's drinking throughout the night at several different locations was recorded.
"Hill said he had a vodka martini, which he sipped on for quite some time, and he 'sipped from a fireball' at AJ's," it stated. "Of the 39 witnesses interviewed that attended the Sine Die party, 20 said Hill appeared to be intoxicated. When asked why … witnesses made statements such as 'he had trouble standing up'; he was 'glassy-eyed'; his 'speech was slurring'; and he appeared to be 'disheveled.' One witness described him as 'acting like a freshman at a college frat party'; and another witness said he behaved in a 'predatory, intoxicated manner.'"
In addition to the four named accusers, the report also lists two other incidents involving accusations of Hill inappropriately touching four unnamed lobbyists in attendance.
Investigators also reviewed complaints of misuse of state property and ghost employment due in part to two press releases were issued by Hill's office on official letterhead defending his actions.
Torres stated she found no reason to pursue these charges or any others including battery or sexual battery.
HILL RESPONDS
Initially, Hill unsuccessfully challenged the appointment of a special prosecutor as well as the investigation by Torres.
Still, Hill—through his attorneys at Voyles Vaiana Lukemeyer Baldwin & Webb—wasted little time before crowing about the results of the reports.
"The Special Prosecutor's investigation exonerates and absolves Mr. Curtis Hill of any factual and legal criminal behavior," stated Hill's attorneys James H. Voyles and Jennifer M. Lukemeyer. "Mr. Hill appreciates the diligence and thoroughness taken by Special Prosecutor Daniel J. Sigler in his investigation. ... We never doubted that Mr. Hill would be cleared of any alleged crimes. ... Mr. Hill will continue to serve the people of Indiana in the capacity for which he was elected as the Indiana Attorney General."