For Kristen Pulice, some of the most painful stories she encounters in her role at the Indiana Coalition to End Sexual Assault come from victims of rape who never see their assailants brought to justice.
"These stories are difficult to hear and honestly, they never should get easier to hear," Pulice, ICESA's chief operating officer, said. "They are real and they are raw."
Legislation passed in the 2019 will give victims the ability to track what happens to the rape examination kits. Effective July 1, Senate Enrolled Act 424 allows victims to register for updates about the kits as well as requiring law enforcement to provide the Victim Services Division of the Indiana Criminal Justice Institute with information about their storage.
New rape kits will have a special barcode that will be scanned and updated in the system to let victims know of their location in the testing process.
Pulice joined ICESA President Tracey Horth Krueger at hearings during the legislative session in support of SEA 424.
The ability to see the whole process of their rape kits being tested and processed through an online tracking system  that will showwhen the kit is picked up from the hospital by law enforcement, when it is sent to crime lab for analysis, and when it is returned to storage following analysis.
She said shebelieves that for a victim of sexual assault, having the knowledge and transparency of their kit in the system can provide them with a sense of control and empowerment, which can be part of the healing process.
Sen. Michael Crider, R-Greenfield, author of SEA 424, has been working to get justice for rape victims since 2015. That year he worked on legislation that came to be known as Jenny's Law, named for a student who was raped while attending Indiana University-Purdue University at Indianapolis. The rapist confessed years later after the statute of limitations expired, which meant he couldn't be prosecuted.
Jenny's law allows prosecutors to file charges after the five-year statute of limitations expires: if DNA evidence is discovered or identifies a suspect, new records, such as photos, are found, or if a confession is made.
"After we passed that bill," Crider said about Jenny's law, "I started seeing cases being made on our sexual assault kits, matching sometimes as 30 years old, and matching criminals."
Following "Jenny's Law", Crider worked on legislation in 2017 that asked state police to take look at unprocessed kits, which resulted in the report showing the 2,560 unprocessed kits.
After seeing the numbers, Crider said he wanted to create a better tracking system, in order to give victims more assurance that their kit won't be forgotten about, and the ability to see where their kit is in the process. That became SEA 424.
Despite the passing of SEA 424, not all kits will be analyzed because Indiana does not have a law requiring that all reported kits be tested.  The decision to test a kit rests with the prosecutor. Crider believes that the choice to test a kit should be with the victim, and the choice should be respected.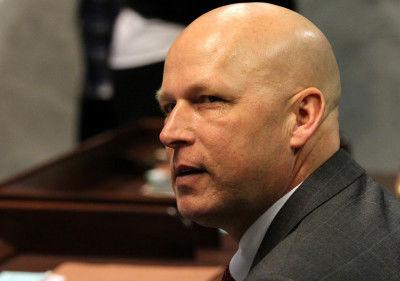 The 2017 state police report had data from 91 of 92 counties, excluding Warrick County, and showed there were a total of 5,396 untested kits in the custody of law enforcement. Of that number, 416 kits were known as "Jane Doe" kits, 1,669 were no crime/false report kits and 751 kits reported as being adjudicated cases.
This leaves the "net" number at 2,560 untested kits. This is the most up to date number provided by the Indiana State Police (ISP) audit in 2017.
After completing an exam for a rape kit, the kit is sealed and labeled with the evidence, such as saliva, blood, semen, urine, skin cells and hair. The hospital where the evidence was collected contacts law enforcement to pick it up. If the kit is anonymous, it will be held in storage for up to one year.
Anytime within that year the victim can decide to report the crime to law enforcement.  If the victim files a report, the kit would then be picked up and submitted to the Indiana State Police lab or the Marion County Crime Lab for processing.
After the medical forensic exam, victims will be provided with information about the tracking system including login information and a unique pin that will allow them access.
"When a sexual assault victim seeks status updates on their sexual assault evidence kit, they will no longer be at the mercy of the prosecutor's office or law enforcement office to get back with them," Pulice said. "The sexual assault victim is in control."
Devon McDonald, executive director of Indiana Crime Justice Institute (ICJI), said this fiscal year, the state appropriated more than $2.7 million to the ICJI to pay the providers for the collections of the kits.
To test every kit the agency needs more funding because there aren't enough resources now.
 "We would have to hire more staff and equipment," McDonald said. "They would also have to hire scientists and lab techs they need to process the evidence."
Testing each kit costs around $1,000, according to Crider, but can vary based on the evidence within the kit. For example, testing DNA on clothing requires a different process from testing fluid DNA.
"There are cases that are horrible in nature, and that the offenders are typically not one-time offenders," Crider said. "My goal is to make it possible we have every opportunity to get the bad guys in front of a judge as early as possible."