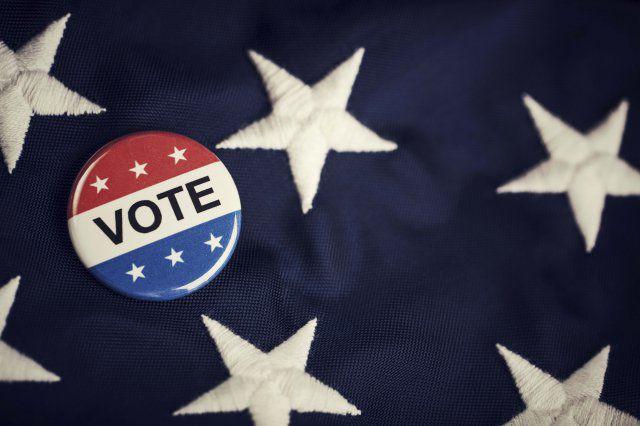 There are only 83 days left until Election Day, Nov. 6. And, the last day to register to vote, Oct. 9, is even sooner than that. Time is growing short, and I need your help.
I am putting together a voter's guide covering all the local and state candidates on the ballot in and around Marion County. (Except for township level and school board seats.) I am including the list of candidates I will be sending questions to below so you can tailor your queries accordingly.
So, here's my big plan: I am sending out my list of five questions each to the candidates Aug. 29. That means you have two weeks to send the questions you want answered to me by email (preferably) at rburgess@nuvo.net or by mail at 3951 N. Meridian St., Suite 200, Indianapolis, IN 46208.
The sooner the better. The deadline for the candidates to return their answers — 100 words or fewer for each question, please — to me is Sept. 26. I will start publishing the answers we receive back in a four-week series every Wednesday starting Oct. 3. And there will be a special section in our Halloween edition before votes are cast.
Thank you in advance for your help. And, one last thing: Please make sure you're registered to vote and then actually vote. This is all pointless otherwise.
CONGRESS
U.S. House of Representatives
4th District: Jim Baird (R), Tobi Beck (D)
5th District: Susan Brooks (R)*, Dee Thornton (D)
6th District: Jeannine Lee Lake (D), Tom Ferkinhoff (L), Heather Meloy (I)#, Greg Pence (R), John Miller (I)#
7th District: André Carson (D)*, Wayne "Gunny" Harmon (R)
9th District: Trey Hollingsworth (R)*, Liz Watson (D)
U.S. Senate
Mike Braun (R), Lucy Brenton (L), Joe Donnelly (D)*
STATE
Indiana Auditor of State
Tera Klutz (R)*, John Schnick (L), Joselyn Whitticker (D)
Indiana Secretary of State
Jim Harper (D), Jeremy Heath (P)#, Connie Lawson (R)*, Mark W. Rutherford (L), George W. Wolfe (G)#
Indiana Treasurer of State
John C. Aguilera (D), Kelly Mitchell (R)*
Indiana House of Representatives
86th District: Edward DeLaney (D)*
87th District: Paula Finch (R), Carey Hamilton (D)*
88th District: Brian Bosma (R)*, Poonam Gill (D)
89th District: John Barnes (D), Cindy Kirchhofer (R)*
90th District: Tim Jeffers (D), Mike Speedy (R)*
91st District: Robert Behning (R)*, Kevin Leineweber (D)
92nd District: Karlee Macer (D)*
93rd District: David Frizzell (R)*, Greg Rathnow (D)
94th District: Cherrish Pryor (D)*
95th District: John Bartlett (D)*
96th District: Gregory W. Porter (D)*
97th District: Justin Moed (D)*
98th District: Robin Shackleford (D)*
99th District: Vanessa Summers (D)*
Indiana State Senate
29th District: Mike Delph (R)*, J.D. Ford (D)
31st District: Derek Camp (D), James Merritt Jr. (R)*
COUNTY
Marion County Assessor
Marion County Auditor
Caarn Heir (R), Julie Voorhies (D)*
Marion County Circuit Court Clerk
Myla A. Eldridge (D)*, Kyle Leffel (R)
Prosecuting Attorney of Marion County, 19th Judicial Circuit
Terry R. Curry (D)*, Benjamin D. Strahm (R)
Marion County Recorder
Paul Annee (R), Kate Sweeney Bell (D)*
Marion County Sheriff
Brian K. Durham (R), Kerry Joseph Forestal (D)
JUDGE RETENTION
Indiana Supreme Court Justice
Court of Appeals — District 2 Judge
Robert R. "Bob" Altice, Jr.
Marion County Superior Court Judges
Lisa F. Borges, Linda E. Brown, Sheila A. Carlisle, John M. T. Chavis II, Steven R. Eichholtz, Alicia A. Gooden, Clayton A. Graham, John F. Hanley, Grant W. Hawkins, Amy M. Jones, James A. Joven, Helen W. Marchal, William J. Nelson, Clark H. Rogers, Jose D. Salinas, Mark D. Stoner, Heather Welch
Key:
* = Incumbent
# = Write-In
(D) = Democratic Party
(G) = Green Party
(I) = Independent
(L) = Libertarian
(P) = Pirate Party
(R) = Republican Party