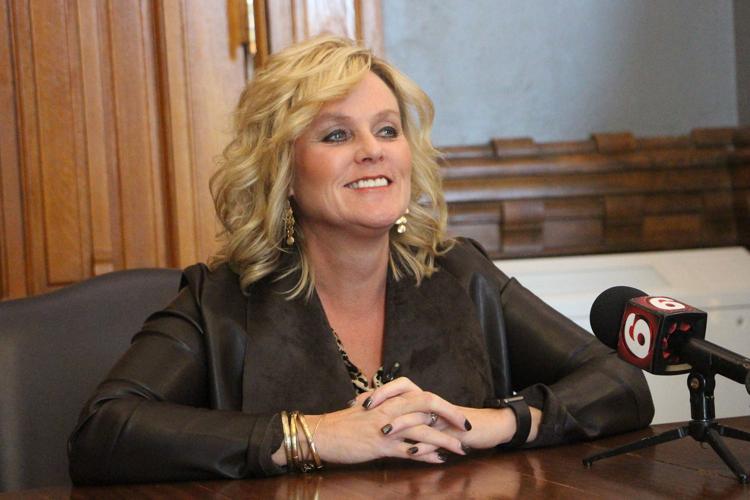 Jennifer McCormick, Indiana Superintendent of Public Instruction, announced she would not be seeking re-election in 2020. The news comes less than halfway through her first term in office.
The surprise announcement came Monday as McCormick addressed the Indiana Department of Education's 2019 legislative priorities.
And, then, on Wednesday, McCormick announced she would also not seek re-election as Chair of the State Board of Education upon the completion of her second term in this capacity.
Per statute, Dr. McCormick will continue to serve as a vital member of the Board, according to a release from Adam Baker, press secretary.
"The position of Chair, as structured by state leaders prior to my time in office, is irrelevant to policy outcomes. My time and attention are better utilized without this unnecessary distraction," stated McCormick.
McCormick was voted into office in 2016 when she defeated Democrat Glenda Ritz. At the time, Ritz was the only Democrat elected to statewide office.
When she took office, in January 2017, McCormick outlined plans to reduce the state's teacher shortage and update graduation requirements to help produce a "skilled and ready workforce."
Gov. Eric Holcomb released the following statement on Monday:
"Dr. McCormick and I spoke about her decision not to seek the office of state superintendent again in 2020 and her legislative priorities for the next two years. I reminded her that we have more time left in this term than we've been here, and there's still plenty to be accomplished.
Dr. McCormick has given me a lot to digest as I dig into her legislative priorities. I thanked her and told her today I appreciate and respect her lifetime devotion to children and education, and that we'll take the steps necessary to ensure Indiana has the best team working together to provide the highest quality education for children."
The Indiana State Teachers Association released the following statement on Monday:
"We appreciate Superintendent McCormick's strong agenda for public schools. Her request for an increase of three percent to tuition support is a good start, but our students and schools will need more significant investments to address teacher compensation. If we want to attract and retain quality teachers, our state needs to pay competitive wages. We are disappointed to hear of Superintendent McCormick's decision to not seek re-election. She has been a strong advocate for public schools and her voice will be missed at the Statehouse."