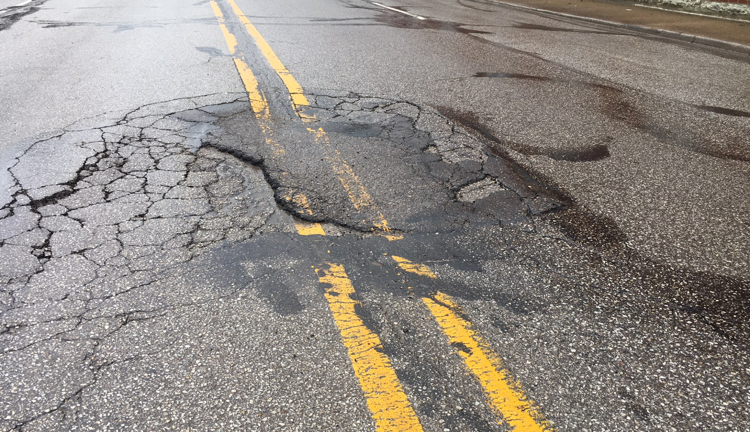 This winter has not been kind to Indy's roads. It's nearly impossible to get from point a to point b without encountering at least one pothole, and most likely many, many more. Look at this map if you don't believe me. 
Indianapolis has a major pothole problem. I know that. You know that. Mayor Hogsett knows that.
That's why he's issued an Emergency Declaration Friday morning to allow the Indianapolis Department of Public Works (DPW) to begin aggressively addressing the city's deteriorating roadways. 
The Emergency Declaration will allow DPW to go beyond normal operational strength, by putting multiple contractors to work strip patching areas that are crumbling from years of repair and re-repair. (Pictured here.) pic.twitter.com/oiyJjOuGtS

— Mayor Joe Hogsett (@IndyMayorJoe) February 23, 2018
Hogsett also announced that he's requesting the City-County Council direct an additional $14 million in funding to repair Indy's roads. Nearly $88 million is already in this year's budget for road infrastructure projects. 
That number is small dent of the total cost it is going to take to fix the city's pothole problem. A recent DPW report found that more $700 million is needed to bring the roads back to a normal state. 
Nearly 7,000 potholes are currently listed on the city's tracking website.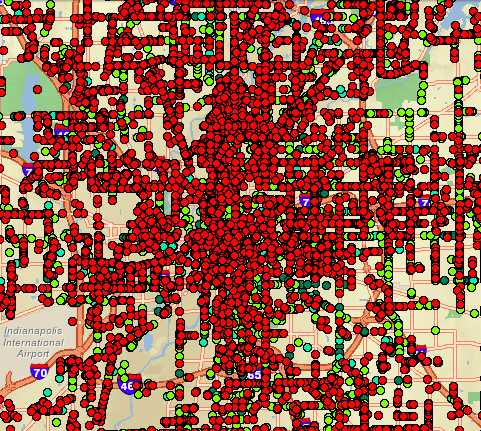 "With what some are calling the most drastic temperature swings we have seen in 25 years, Indianapolis' roads are littered with potholes and crumbling pavement," said Mayor Joe Hogsett. "The damage to our roads this year is frustrating for residents, and I share their frustration.  
With an expected break in precipitation — beginning Monday, @IndyDPW will order a full call-out of 20 City crews and four contract crews to utilize "hot mix" to address potholes.

— Mayor Joe Hogsett (@IndyMayorJoe) February 23, 2018
For once, Monday can't come soon enough.