After listening to her fellow justices sing her praises, Indiana Chief Justice Loretta Rush was reappointed to a second five-year term Wednesday by the Judicial Nominating Commission.
"I'm honored to be appointed as Indiana's Chief Justice once again," Rush said is a written statement. "I intend to continue working to put the people of Indiana at the center of everything the courts do to resolve disputes."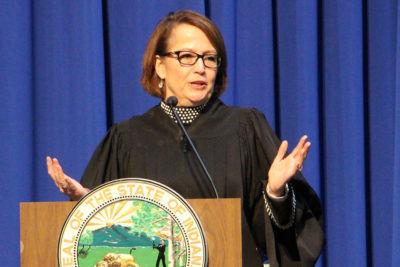 Commission members heard from JusticesSteven David, Mark Massa, Geoffrey Slaughter and Christopher Goff, all of whomsaid that Rush should remain leader of the judicial branch.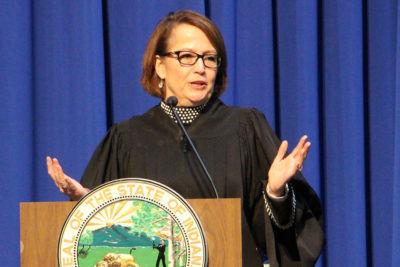 Rush was appointed to the state's highest court in 2012 and was named chief justice in 2014. She has overseen the development of statewide e-filing, the continued implementation of a state case management system, the certification of more than 100 problem-solving courts and the creation of commercial courts.
In addition, Rush has led the judiciary's response to the addictions crisis. Her outreach efforts include taking the court on the road and providing extensive training for judges and court staff.
The commission interviewed each justice in a meeting Wednesday that was open to the public and press before going into an executive session The commission convened in a public session to vote to reappoint Rush to a second five-year term.