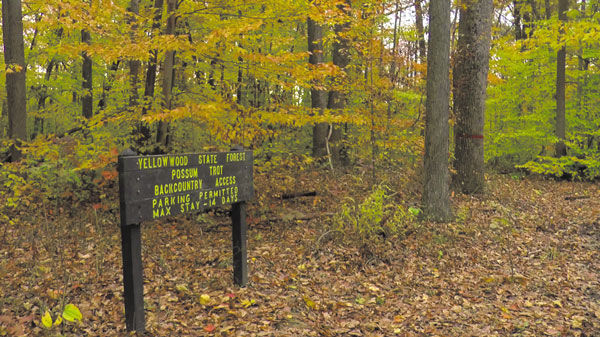 Update: The DNR issued the following statement: 
"Earlier today Indiana Conservation Officers responded to a call regarding trespassing at the Yellowwood State Forest property in Brown County. Eight individuals were given written warnings for criminal trespassing in an area closed to the public for an ongoing timber harvest . Contrary to early reports from local residents and opposition groups, the masked subjects were not arrested. The situation ended after the warnings were given by officers."
The Indiana Forest Alliance has received a report that a group of logging protestors was arrested at the Yellowwood State Forest in Brown County on Thursday afternoon. 
On Nov. 9, 2017, the Indiana Department of Natural Resources (DNR) sold the rights to log part of the Yellowwood State Forest Backcountry amid protests by environmental groups and forest advocates. 
Prior to the sale, forest advocates had been camping out a location near the Backcountry with the hopes of convincing Gov. Holcomb to stop the sale. 
The DNR confirmed in December that logging had begun in the forest despite the fact that protestors were still camped out near the site.