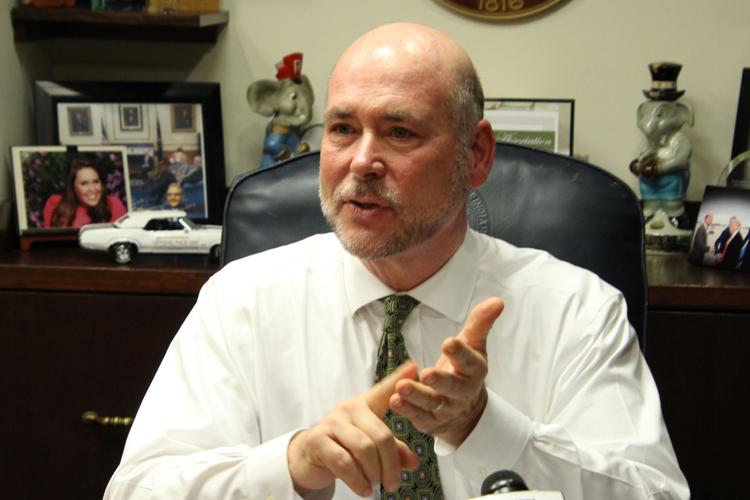 A day after the U.S. Supreme Court struck down a ban on sports betting, Indiana's Legislative Council announced it would study the potential impact on college and professional sports.
Over the summer, the General Assembly will look at topics ranging from industrial hemp, bias crimes and short-term rental taxes.
Three of the hotter topic issues that were assigned to summer-committees were sports wagering, the Department of Child Services, and sexual harassment policies for legislators.
On Monday, the Supreme Court struck down a 1992 federal law that prohibited most states from authorizing sports betting.
"The legalization of sports gambling requires an important policy choice, but the choice is not ours to make," Justice Samuel Alito wrote in the 6-3 opinion. "Congress can regulate sports gambling directly, but if it elects not to do so, each state is free to act on its own."
Before the 2019 regular session, the Interim Committee on Public Policy will study the potential fiscal impact that sports wagering might have on government entities and the current gaming industry.  
Another study committee will look at the issue of sexual harassment. In March, Gov. Eric Holcomb signed a bill creating a four-person subcommittee from the legislative council of both chambers to create a policy on sexual harassment. House Speaker Brian Bosma, R-Indianapolis; House Minority Leader Terry Goodin, D-Austin; Senate President Pro Tem David Long, R-Fort Wayne; and Minority Leader Tim Lanane, D-Anderson are on the committee.
Each member of the subcommittee was allowed to appoint an additional individual to the group–Rep. Holli Sullivan, R-Evansville; Sen. Liz Brown R-Ft. Wayne; Rep. Cherrish Pryor, D-Indianapolis; and Sen. Jean Breaux, D-Indianapolis, would be added to the committee.
The Interim Study Committee on Courts and the Judiciary will take up the issues with DCS, including its computer system. In January, Gov. Eric Holcomb called for a review of DCS after former DCS Director Mary Beth Bonaventura resigned, raising concerns about a lack of funding. 
The Child Welfare Policy and Practice Group hired by Holcomb's administration to review the agency has already issued reports raising concerns over DCS's data system, the number of Hoosier children in state care and a lack of qualified workers.
The group will issue a final report by June 21 to Holcomb and Terry Stigdon, director of DCS.
Bosma said he would encourage the chair of the Judiciary Committee to not look at the topic until the legislative council receives the full report.
Bosma said they would hold a special legislative council meeting around July 2.
"We want to give individual legislative leaders an opportunity to not just get the report that day but to look at it a little bit beforehand," he said.
Sen. Karen Tallian, D-Portage, and Rep. John Bartlett, D-Indianapolis, both voted against approving the topics assigned to committees.
"I really think that we left off the labor committee and we left off any review by any committee of the status of the unemployment compensation system," Tallian said.  "It's supposed to go to the labor committee every year. I'm voting no."
Abrahm Hurt is a reporter for TheStatehouseFile.com, a news website powered by Franklin College journalism students.