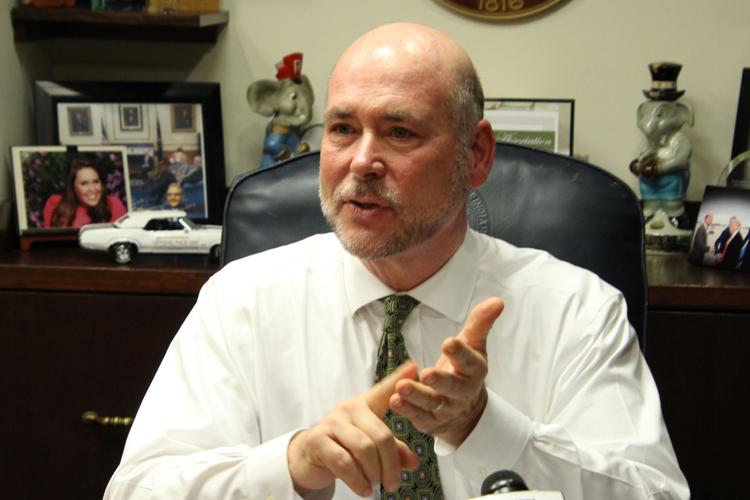 In a chaotic and confusing end to the 2018 legislative session, bills that would have provided extra money for school safety and got rid of the sales tax on software died without getting final votes.
House Bill 1230 included $15 million for school safety that Gov. Eric Holcomb requested last week. But as the clock ticked down to midnight Wednesday, the final day of the session, lawmakers rushed to finish committee reports in time for a vote on the floor.
In an unprecedented move, Holcomb proposed extending the session by one hour to 1 a.m. Thursday. But after Senate Minority Leader Tim Lanane, D-Anderson, objected, President Pro Tem David Long, R-Fort Wayne, relented and at 12:10 a.m. the Senate adjourned sine die.
Meanwhile, in the House, House Speaker Brian Bosma, R-Indianapolis, said they just ran out of time. He said the Senate was making changes to conference committee reports as late as 10:30 p.m. Wednesday. For the bills to be heard on the House floor, they had to get reprinted, signed and be heard before the House Rules and Legislative Procedures Committee.
Also dying in the waning minutes of the session was House Bill 1316, which would have waived state sales taxes for software delivered over the internet. It was also part of Holcomb's agenda.
Bosma said there was some scrambling around at the end, but he was pleased that his caucus accomplished their legislative goals, among them two workforce development bills. House Bill 1002 and Senate Bill 50 cleared both chambers.
"I think it is a big step in moving from planning toward implementation," he said to the media. "There's a few nuances in there that I may have changed if I'd been king for a day, but generally, very good bills bringing incentives to employees, giving incentives to employers to improve the workforce, get people in jobs in which they can succeed and get them well educated."
SB 50 would replace the state's Workforce Innovation Council with a new Governor's Workforce Cabinet, and it also makes certain job training grants available immediately.
HB 1002 would expand the governor's workforce ready grant program, and it allows Legislative Services Agency to regularly review the state's workforce programs. The bill would also increase training grants.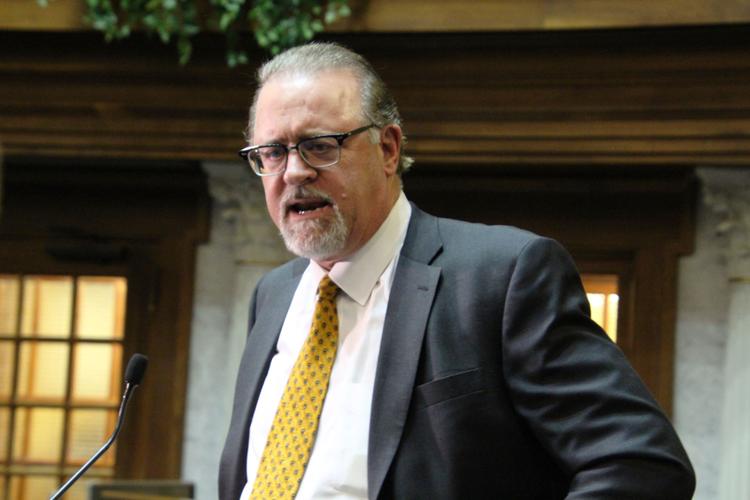 Long said Rep. Ed Soliday, R-Valparaiso, made it extremely difficult for the Senate during the last two days of session. While Long said he is not blaming Soliday for Wednesday's meltdown, he said Holiday's behavior was part of the issue.
"I don't know why he had what appears to have been a meltdown in many of our people's eyes on various issues, but he was involved in some key pieces of legislation and it slowed us down, and it was very difficult to deal with," Long said.
Even with the difficult finish, Long said he was pleased with what was accomplished. He also said he was satisfied with the progress made with workforce development.
"This is intent to streamline to get an action-oriented group making decisions dominated by people who have skin in the game, business people," Long said.
Senate and House Democrats, though, were disappointed that there was no progress made on workforce development, election reform, bias-crime legislation and addressing the Department of Child Services.
Lanane said this year's session was a disappointing dud and one of the least productive sessions he can remember.
The Republicans, who have a super majority in both the House and Senate, leave little power to the Democrats to promote their agenda. In a press release, Lanane said Republicans refused to give 80 out of 85 Senate Democratic proposals committee hearings.
"In terms of significant legislation that affects the everyday lives of Hoosiers, yes, you can purchase alcohol on Sunday," he said during a press conference. "How many years did it finally take us to get that done?"
Lanane was also disappointed that nothing was done with hate crime legislation in the state.
"We just can't seem to get it done," he said. "I think there might be some proposal to study it again or something but how many years do we have to study something before we realize if you're only one of five, you need to actually act finally."
Senate Bill 418 would have allowed judges to increase a sentence if the crime was committed against an individual because of everything from race to sexual identity. It died in the Senate when it was not called for a vote in the Public Policy Committee after members of the Senate Republican caucus, meeting behind closed doors, could not agree to include sexual orientation and gender identity in the bill.
House Minority Leader Rep. Terry Goodin, D-Austin was disappointed with the inaction on the challenges facing the Department of Child Services.
"Instead of fixing DCS, we passed a bill that said you could buy alcohol at Walmart on Sunday," he said to the media.
In January, the Child Welfare Policy and Practice Group was hired by Gov. Eric Holcomb's administration to review DCS after the former director, Mary Beth Bonaventura, resigned. She said children in the care of DCS are at risk because of lack of resources to care for them.
Goodin said he would like to see the investigators interview Bonaventura.
"We're in the third month of this investigation and I'm trying to figure out what's going on here," he said. "What are you afraid of to actually bring the lady in and ask her what's going on? What happened? What's the problem here?"
Both Long and Bosma mentioned the possibility of having the governor call for a special session to work on bills that did not pass before the end of session, but Bosma said he did not think that was needed.
Abrahm Hurt and Quinn Fitzgerald are reporters for TheStatehouseFile.com, a news website powered by Franklin College journalism students.