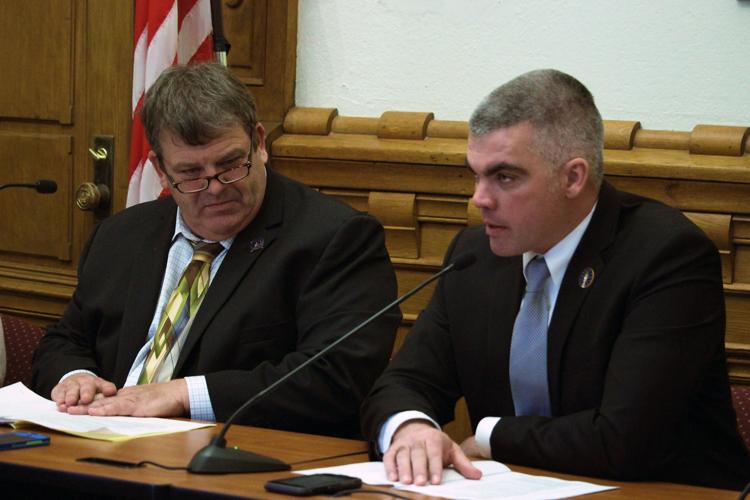 A bill to help DACA recipients obtain professional licenses in Indiana passed smoothly out of conference committee and is expected to move back to both chambers for final votes.
Senate Bill 419, a bill that would prevent local governments from licensing occupations already licensed under state law, was heard in conference committee Tuesday. Lawmakers unanimously concurred on an amendment that would allow recipients of the Deferred Action for Childhood Arrivals program to obtain professional licenses in Indiana.
"I want to thank Rep. Clere for dropping this bomb on me," Sen. Blake Doriot, R-Syracuse, said. "This is a good bill now, and I appreciate what you all have done."
Sen. James Buck, R-Kokomo, thanked Doriot for adding the amendment, which was authored by Rep. Ed Clere, R-New Albany, because of the positive impact it will have for DACA students.
"Sometimes we do things on the fly around here," Buck said. "Not everything we always do on fly around here is good, and I think this is a situation that we're making it right."
Rep. Robert Morris, R-Fort Wayne, supports the conference committee report and said that the amendment is beneficial for DACA students to continue to work in Indiana.
"This will be an excellent addition for those students that are finishing school and getting licensure that they will actually remain Hoosiers here and help our workforce, so I look at this as a workforce development bill as well," Morris said.
Once all conferees have taken the committee report to their respective caucuses for approval, they will sign it and SB 419 will go to both the House and the Senate for votes. Clere believes there will be some votes against the bill but said that overall he is optimistic about the bill.
"I think we're in a good place," Clere said after committee. "There's been a growing realization of the urgency in this. It's important that we get this done before we adjourn sine die. It looks like that's going to happen."
The bill had passed 88-8 in the House but was not voted on in the Senate before going into conference committee, but Clere said he expects the bill to make it to the floor.
"I don't think we'd be going through this process if there wasn't support," Clere said.
Legislation must be acted on before the session ends midnight Wednesday.
Quinn Fitzgerald is a reporter for TheStatehouseFile.com, a news website powered by Franklin College journalism students.