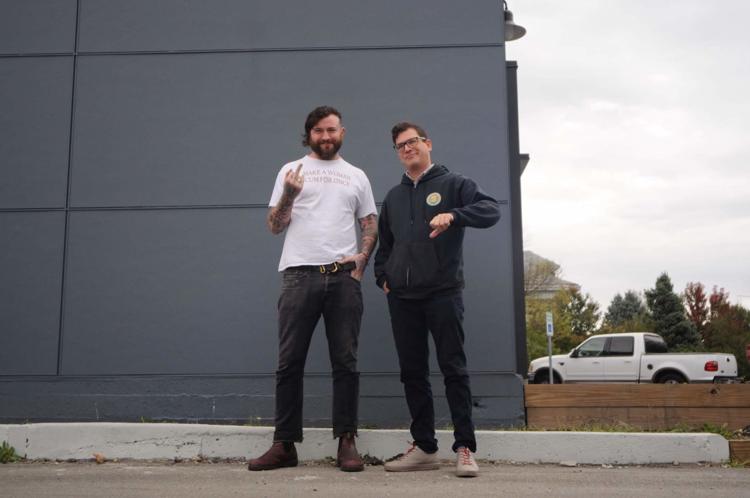 If you wanted to see the mural of two bunnies having sex—one of them smoking a cigarette—on the side of the Beholder Restaurant on 1844 E. 10th Street, you're out of luck.
A day after The Indianapolis Star published a story about the mural, an employee of the landlord Stenz Construction Corporation painted over it. It was completely gone by noon on Friday. We reached out to Stenz, but have not yet heard back.
We spoke to owner Jonathan Brooks just after the paint job was complete, and he explained how the mural came to fruition.
"Jules Muck was traveling from L.A., painting in a ton of different cities, and tagged us as a possible location that she could paint here for free," he said.  "And we said 'hell yes, we want to support females in the arts. We love street art'."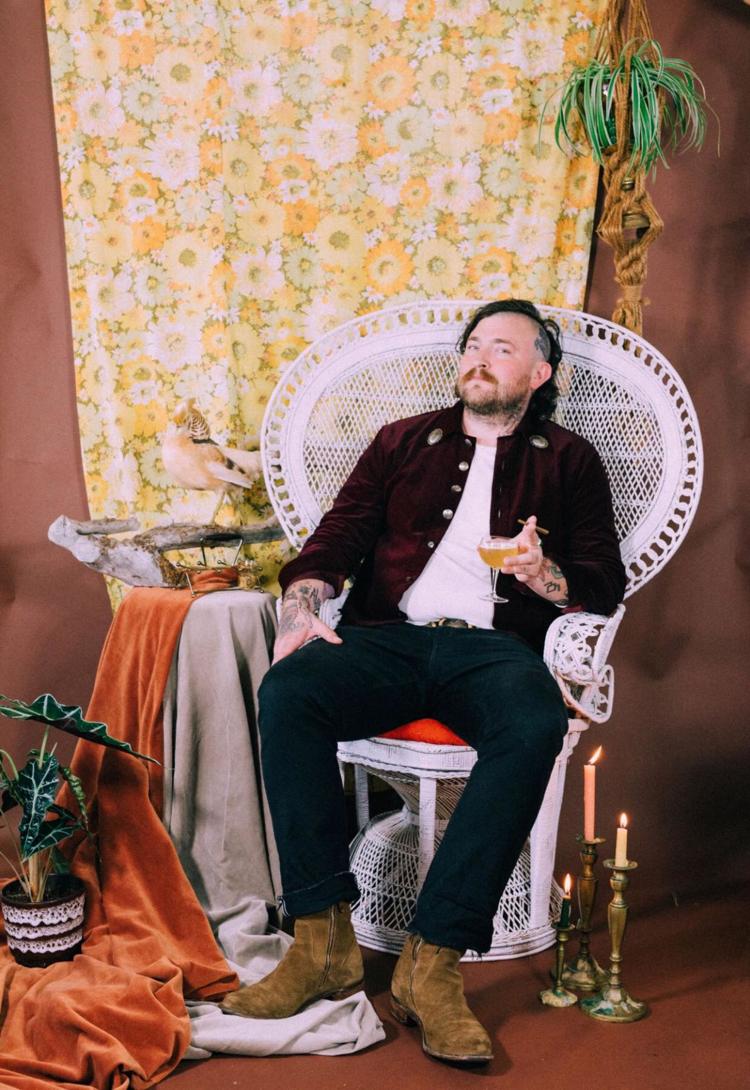 "We got the landlord's approval, [but] we weren't going to tell her what to do. We believe in freedom and creativity. She just did her thing. A couple of neighbors, I guess not so much."
Brooks and co-owner and sommelier Josh Mazanowski strongly disagreed with the landlord's decision to paint over Muck's bunny mural—and another mural she made of a skull with an eye in the middle.
Brooks made his dissatisfaction about the paint job known on Instagram by posting a photo of maintenance guy at work painting over the mural with the following: "As my partner eloquently put it [this is] Dystopian Bullshit. I'm gutted that @muckrock generously graced our town with her time and art (love it or hate it) and her efforts were completely erased. I'm disappointed that I couldn't stop it. THIS WAS DONE AGAINST OUR WILL."
This was not the first time Brooks posted on social media about the mural and made comments that provoked numerous online posts in response.
After the article appeared in the Star and attracted the attention of local TV stations as well, Brooks posted on Facebook:
"Everyone can hold & suck. 'It's not my favorite mural' WHO FUCKING ASKED. Go do your own thing…. And you're welcome for the rising property values. Bye."
A day later, Brooks backs away from those comments. But only slightly.
"I was just drunk, on my own personal Facebook page, and people were attacking me about the mural.
"I just said basically, 'Fuck you guys.' Just keep enjoying the rising property values. That was no way meant to say that we were responsible. But along with growth sometimes comes things that not everyone loves. Focus on the growth, don't focus on the cartoon."  
Mazanowski adds, "I don't think Jonathan implied that we're the sole reason housing prices are rising.  There's also the Mayfair, the Tick Tock Lounge, there's local governmental stuff, there's the Near Eastside renewal program, a lot of nonprofits. That's a part of the growth."
Some local artists replied to Brooks' Facebook posts questioning the quality of the Jules Muck mural. Others said that there were plenty of local artists who could do better work.
Brooks, who has a mural by locally-based Justin Cooper inside his restaurant and relies heavily on local suppliers, craftsmen, artists, designers, and farmers for his restaurant ventures, responded to the criticism, saying,
"We use local artists for everything inside the building. We lose money everyday in supporting local farms when we could just buy commercial products. We 100 percent support local.  This was just an opportunity to feature somebody coming through who contacted us."
He adds about Muck, "Indianapolis is lucky for her to come paint anything here, for there to be a visiting artist to stop in a flyover city and paint anything here in town. We support local all fucking day."