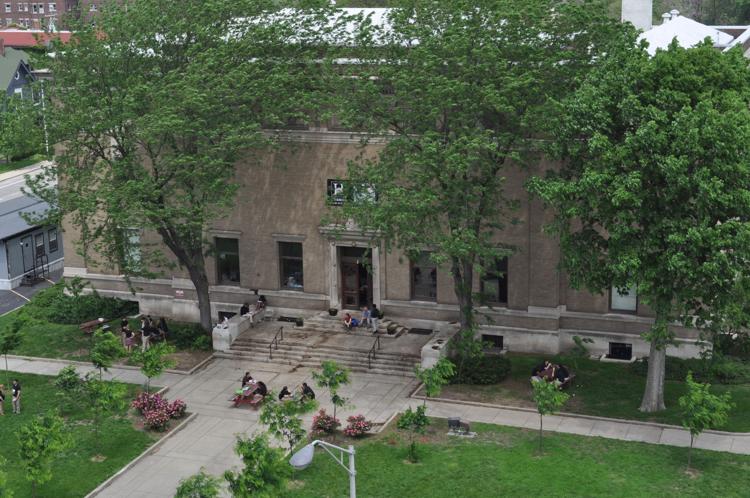 Students at high schools across Indianapolis are expected to participate in the National Student Walkout scheduled for Wednesday morning, March 14. The walkout comes on the one month anniversary of the shooting at Marjory Stoneman Douglas High School in Florida.
Seventeen students died at the hands of a gunman that day, and their lives will be remembered by the 17 minute walkout planned from 10 - 10:17 a.m.
The event is both a memorial to those students who died in Florida and a protest over current gun laws in the country. Organizers and participants are calling on Congress to ban assault weapons, increase background checks, and raise the age for buying guns to 21.
Related: Gun debate continues in Indiana Legislature 
Here in Indianapolis, school districts are reacting quite differently to the walkout, with some allowing students to participate without punishment and others promising punishment for those who break the rules.
At Herron High School downtown, students will be released from class at 9:55 a.m. and will return to class at 10:30 a.m. The school has even set up a media area where student leaders can be interviewed without disrupting traffic or the memorial.
Washington Township Schools are also making accommodations. This past weekend, the school board announced they will allow high school students to leave class from 10 - 10:25 a.m. to participate without penalty as long as they return to class on time and follow the rules of expected behavior during the protest. Because the walkout occurs during homeroom period, no instructional time will be disrupted.
"While not advocating for students to take part in a walk out, we understand that many high school students are at a point in life where they feel the need for their voices to be heard, but we want to make sure that they do so in a safe and secure setting," the Board said in their statement.
Perry Township Schools are taking a different approach and not allowing students to participate.
"Students have a constitutional right to free speech and expression, but those rights do not extend to the creation of a substantial disruption to the learning environment, which could occur in the event of a walkout," said Superintendent Patrick Mapes in a statement regarding the protest.
"Instead of the walkout, teachers and administrators at each high school, middle school, and sixth grade academy will determine whether they will lead discussions in their classrooms about school safety and promoting kindness."
The ACLU of Indiana has sent an open letter to public school officials across the state urging teachers and administrators to respect students' First Amendment rights, foster discussion among students with different views, and use the opportunity to educate students about the value of civic engagement and activism.
"As an organization that works to harness the power of grassroots activism to affect positive change, the ACLU of Indiana is inspired by these courageous young people and committed to protecting their rights," Jane Henegar, ACLU of Indiana Executive Director said in a statement released Tuesday.
"This is a unique moment in history, and a singular opportunity for many high school students. The lessons you teach your students now will be with them for life. We urge you to foster your students' civic awakening, and help to ensure the health of our democracy in decades to come."
More than 2,500 high schools across the country are expected to participate in the walkout Wednesday. Many more students are expected to walkout on their own without administrative approval.