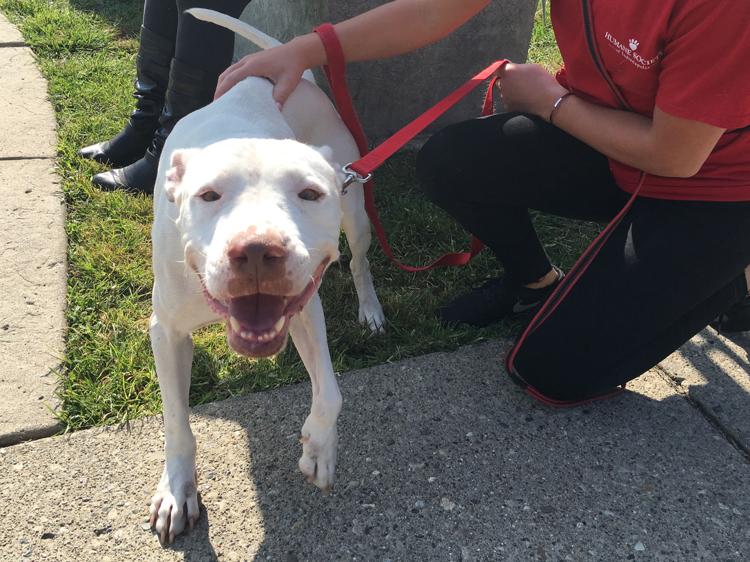 When Deb Gizynski saw images of the destruction caused by Hurricane Harvey, she and her team immediately jumped into action.
Bella's House, a small animal rescue in Griffith that Gizynski founded, sent four volunteers to Texas. Equipped with leashed, blankets and food, the volunteers worked tirelessly for five days to rescue stranded pets in homes and on the streets.
"The pictures they were sending back were of people standing up to their armpits in water," said Gizynski. "I felt really bad and wish we could've done more."
Shelters across Indiana are offering their assistance to animals and their owners in Houston and the surrounding areas.
Eleven dogs from Texas will soon be available for adoption from The Humane Society of Indianapolis. These dogs were past their stray holds and getting ready for adoption. The Humane Society took them to help make room at shelters in Texas for the stranded and lost dogs from Hurricane Harvey.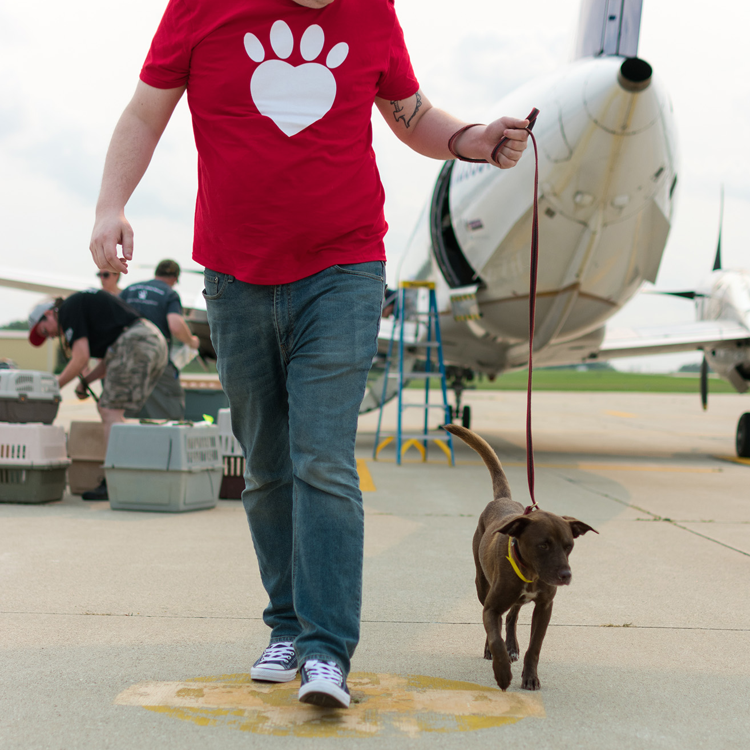 The dogs were flown to northern Illinois where staff then picked up and brought them back to the shelter. At the humane society, the dogs will undergo medical and behavioral evaluations before they are available for adoption.
"It's amazing," said Hannah Giere, donor relations manager for the human society. "People are so anxious to help and it's one of those things that really warms your heart when you see such a huge group of people come together to help."
Britnee King, brand and content manager for the humane society, was one of the staff members that helped to bring the dogs back to Indiana. They had a four drive to Waukegan National Airport and returned with 11 dogs.
"We were excited to know that these dogs were going to be taken out of a dangerous area and into homes," said King.
The dogs will be available for adoption in two weeks. All their information will be posted on the humane society's website.
"It probably will not be very long for them all to find their homes," said King, "They're adorable and endearing and they have a heartwarming story."
While there has been an incredible amount of support from the staff and community, the Humane Society is still accepting financial donations for those who cannot adopt. Bella's House is still accepting donations as they gear up to return to Texas.
As Hurricane Irma approaches the United States, both organizations are keeping close watch.
"We'll do whatever we can wherever the help is needed," said Gizynski. "My small, little, tiny rescue will be there to help."
Makenna Mays is a reporter for TheStateHouseFile.com, a news website powered by Franklin College journalism students.