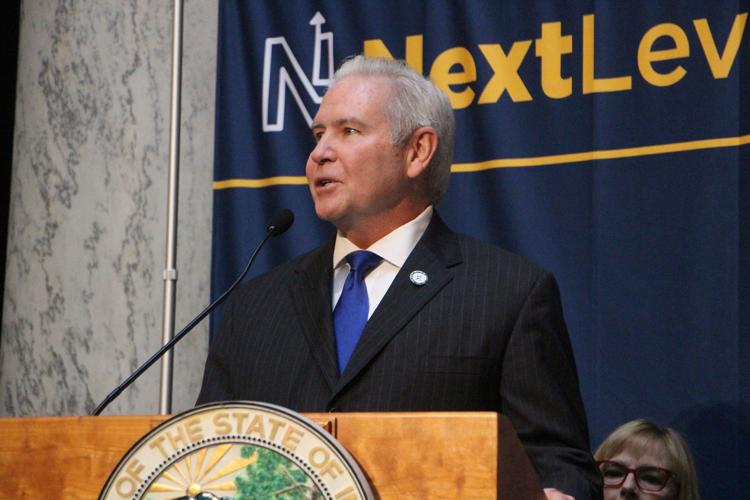 Government officials, including Secretary of Commerce Jim Schellinger and Indiana Senate President Pro Tem David Long, R-Fort Wayne, applauded Gov. Eric Holcomb's agenda, which they said delivered job growth to the state.
"I applaud the governor for bringing an aggressive and well-thought-out agenda to the table. The Senate continues to believe that workforce development is a critical issue for our state, and the governor's agenda reflects that priority," Long said in a statement after Holcomb released his 2018 agenda.
Schellinger, speaking Wednesday before the governor announced his agenda, said that job growth has been strong this year. So far, the Indiana Economic Development Corporation has secured 270 business and industry commitments to grow or locate in Indiana, creating 28,846 new positions at an average wage of $27.38.
"We rank number three in the country for our infrastructure and this is before the governor implements his Next Level growth plan at which time we will leave all of America in our rearview mirror," Schellinger said.
However, there were some job losses. For example, Eli Lilly announced it was cutting 2,300 jobs by the end of the year and manufacturers Carrier and Rexnord have both trimmed employment.
Current IEDC trends show:
In the manufacturing field, 126 manufacturers have committed to growing in Indiana, together planning more than $5.2 billion in  investment which will create up to 10,259 jobs,
In the technology field, the IEDC has secured 58 commitments for tech firms with plans to create 6,924 high-wage Hoosier jobs,
In logistics, companies have committed to invest more than $343 million and create up to 2,848 jobs,
In international investment, 34 foreign-based companies have committed to grow in Indiana and invest more than $1 billion in the state and create up to 5,230 new jobs, and
In small business, the Indiana Small Business Development Center has assisted in 222 new businesses and the creation of 687 new jobs just this year.
Makenna Mays is a reporter for TheStatehouseFile.com, a news website powered by Franklin College journalism students.