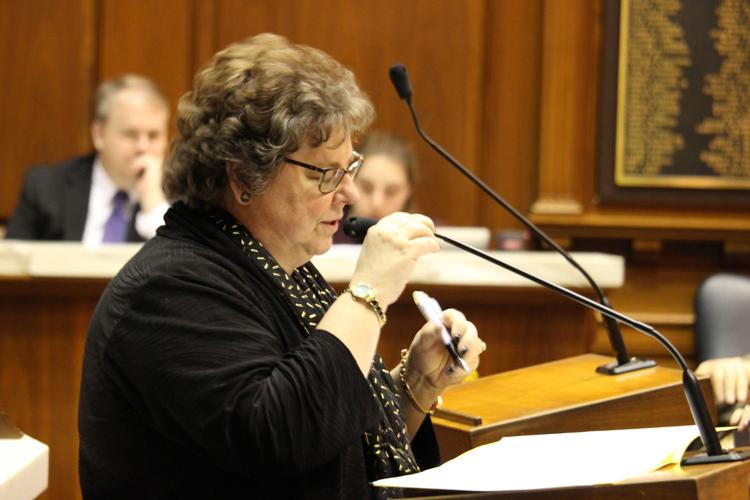 Legislation that would have allowed state and local agencies to charge for public records searches was vetoed by Gov. Eric Holcomb last session, and the House voted to back his decision.
House Enrolled Act 1523 would have allowed these agencies to charge up to $20 an hour when government officials spent more than two hours searching for a record requested by the public or members of the media. The House voted 0-99 on Tuesday to sustain the veto.
"While I understand the intent behind the bill to offset the considerable time and expense often devoted to fulfilling public records requests, I view this proposed legislation as contrary to my commitment to providing great government service at a great value for Hoosier taxpayers," Holcomb said in a letter to members of the House of Representatives.
Rep. Kathy Richardson, R-Noblesville, the bill's author, said she supports Holcomb's veto. Since she will be leaving, Richardson asked fellow legislators to find a way to help local agencies deal with public record requests.
"My charge to you all is to, since I won't be here, help find a way to help these governmental agencies in dealing with these in extreme record requests," Richardson said.
The veto was the first for both Holcomb and Richardson.
Two years ago, legislators passed a similar bill––which was vetoed by former Gov. Mike Pence–that would have deterred abusive public records or nonspecific searches that takes hours of a public employee's time.
Quinn Fitzgerald is a reporter for TheStatehouseFile.com, a news website powered by Franklin College journalism students.