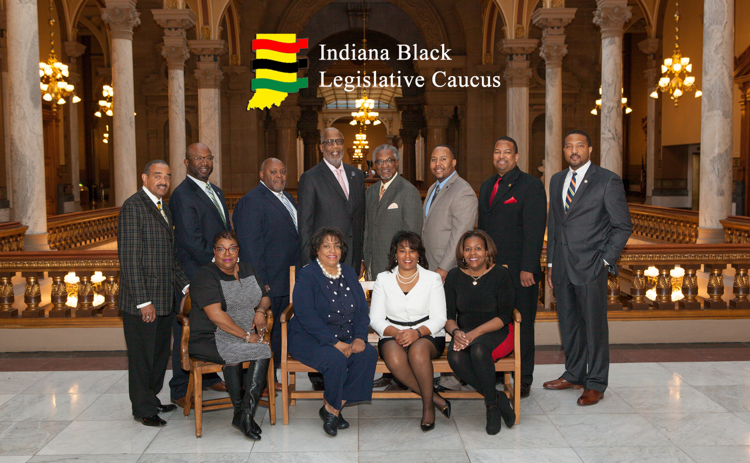 The Indiana Black Legislative Caucus will host a series of meetings in different communities across the state to give Hoosiers a chance to voice feedback about this year's legislative session and talk about priorities for next year.
"One thing that we try to do, at the very core of who we are, is to represent the people who don't have anyone representing them on a daily basis at the legislature," said Indiana Black Legislative Caucus Chairwoman, State Rep. Cherrish Pryor, D-Indianapolis.
The Indiana Black Legislative Caucus will partner with the Indiana Minority Health Coalition, the Indiana State Conference of the NAACP and the Indiana Black Expo, Inc. for these meetings starting June 17.
Tony Gillespie, a senior consultant at the Indiana Minority Health Coalition, hopes to see improvement in participation from last year's meetings.
"Around the state, I think 50 attendees was about the average. The attendance was great for that round of meetings, so we just want to see that grow so we can have rich conversation," said Gillespie.
The caucus was established in 1979, in an effort to develop state legislation and state laws that will positively impact minority communities statewide.
"We make sure that we speak for the people who generally don't have a voice and aren't able to show up at the legislature – individuals that are low income, individuals that are disabled, senior citizens and minorities," said Pryor.
"Major decisions are made in terms of healthcare policy and economic decisions that communities don't know anything about. They don't follow the process and this is just an opportunity to connect the legislative process and community and constituents so that they have input and understand what will happen when the laws change," said Gillespie.
The first meeting will be held in Indianapolis and following meetings are scheduled to take place in Terre Haute, Evansville, South Bend, Fort Wayne, Lafayette and Gary.
JUNE 17, 2017 (INDIANAPOLIS) in the Julia M. Carson Government Center (Meeting Room C), 300 E. Fall Creek Parkway North.
JUNE 24, 2017 (TERRE HAUTE) in the main branch of the Vigo County Public Library (Meeting Rooms B and C), One Library Square.
JULY 8, 2017 (EVANSVILLE) in the central branch of the Evansville-Vanderburgh County Library (Browning Event Room B), 200 SE Martin Luther King, Jr. Blvd.
JULY 22, 2017 (SOUTH BEND) at United Auto Workers Local 5, 1426 S. Main Street.
AUGUST 5, 2017 (FORT WAYNE) at the Allen County Public Library (Meeting Rooms B and C), 900 Library Plaza.
AUGUST 12, 2017 (LAFAYETTE) at the downtown branch of the Tippecanoe County Public Library (McAllister Room B), 627 South Street.
AUGUST 19, 2017 (GARY) at the IU Northwest Savannah Center (Bergland Auditorium), corner of Broadway Avenue and 33rd Street.