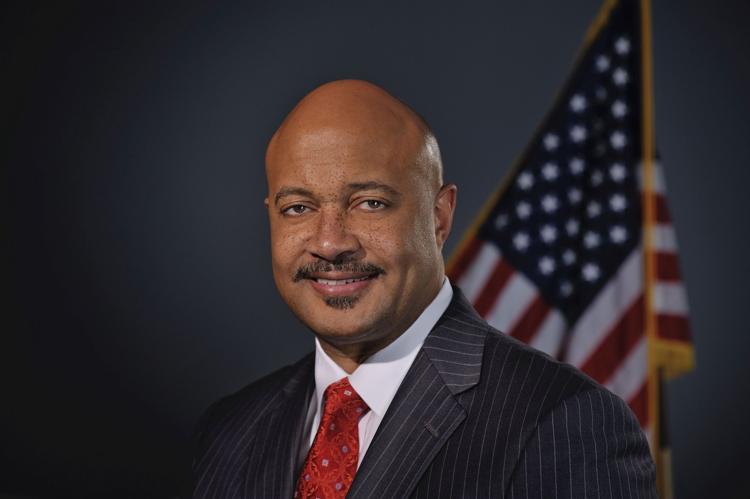 Update: On Thursday evening, July 5, leaders of the Indiana Senate and House released a joint statement calling on Attorney General Curtis Hill to resign.
 "We believe that the women who came forward with accounts of inappropriate behavior by Attorney General Curtis Hill in the early hours of March 15, 2018, are telling the truth regardless of the Attorney General's denial of these allegations," says the statement signed by Speaker of the House Brian Bosma and Senate President Pro Tem David Long  
"We do not believe that Curtis Hill, as chief law enforcement officer of the State of Indiana, can continue to perform his duties, nor should he, and we call for his immediate resignation. We have further requested that the Indiana Inspector General thoroughly investigate these allegations. Sexual harassment is unacceptable at any time, in any place. It makes no difference that these incidents did not occur in a workplace environment. Curtis Hill is not our employee; if he was, he would already have been fired. Because we cannot terminate his employment, we ask instead for him to own up to his actions, apologize publicly to the victims, and tender his resignation immediately."
Not long after, Gov  Eric Holcomb released his own statement calling for Hill's resignation:
"Four women had the courage to step forward to report sexual harassment by the Indiana Attorney General. The findings of the recent legislative report are disturbing and, at a minimum, show a violation of the state's zero tolerance sexual harassment policy. I concur with Sen. Long and Speaker Bosma that Attorney General Hill should resign, and I support a thorough investigation by the state's Inspector General."
---
The Indianapolis Star has released details of a sexual harassment investigation focusing on Indiana Attorney General Curtis Hill. The story broke Monday, July 2 after the newspaper received a copy of a June 18 memorandum prepared by the legal team investigating claims against Hill.

According to The Star, the eight-page memo summarizes interviews with six women who attended a party with lawmakers and staff after the legislative session ended this past March. The Star reported that at the party, one of Hill's accusers, a lawmaker herself, said Hill "put his hands on her back, slid them down her back, put them under her clothes, and grabbed her buttocks." She repeatedly told him to "back off," but he came up to her later and again reached under her clothing, touching her against her will.

Three legislative employees also encountered a reportedly drunken Hill that night, and all had similar tales of unwanted advances and inappropriate physical contact. He was also heard at the bar telling women they needed to "show a little skin" or "show more leg" if they wanted to get free drinks or faster service.

Legislative leaders of both the Republican and Democratic parties issued a joint statement confirming that an investigation had taken place. "Our investigation has been completed and the matter has been addressed with the Attorney General to the satisfaction of the employees involved," the statement said. "Protection of House and Senate employees is of paramount importance to legislative leaders."

In a statement provided to NUVO on Tuesday, however, the attorney general denies acting inappropriately on the night in question or ever being contacted by investigators regarding the accusations.

"These allegations are deeply troubling," said Hill in his statement. "The celebration [on the night in question] was very crowded with legislators, lobbyists, staffers and others. The atmosphere was light and jovial, as would be expected in a bar. I interacted with several people—talking, laughing, and telling stories. At no time was my behavior inappropriate nor did I touch anyone in an inappropriate manner. While the celebration continued, I left with the gentleman who had invited me and went home.

"I have never been contacted by any investigator," Hill continued. "I have not been informed of who made these allegations nor have I been provided any due process with regard to these vicious allegations.

"The lack of due process regarding this prejudicial investigation is concerning. I have never received a copy of this 'confidential' report along with the specific allegations made against me. While meeting with legislative leaders yesterday I requested a copy of this report but my request was denied despite the fact that the legislature acknowledged they had given it to the media. There is a fundamental lack of fairness to this entire process. "

Indiana Gov. Eric J. Holcomb is on an anniversary trip in Montana with his wife, Janet, but released a statement via his office on Tuesday about the allegations against Hill.

"We took great care to update our sexual harassment policies for the executive, legislative and judicial branches in the past few months," Holcomb said in the statement. "No one should be subjected to unwanted sexual advances. I commend House and Senate leaders for their immediate and formal follow up to the allegations presented to them."

Not long after the governor's statement, Indiana Democratic Party Chairman John Zody issued a statement of his own calling for Hill to resign.

"We believe the multiple allegations against the Attorney General are serious, and raise material doubts over whether he can effectively carry out the duties of his office. Hill is Indiana's chief law enforcement officer. It is not only his job to carry out the laws passed by the Indiana General Assembly, but also to protect Hoosiers from waste, fraud and abuse," Zody said.
A march in support of Curtis' victims is scheduled for Saturday, July 7, at the Indiana State House beginning at 2 p.m. Find more info here. 

"The allegations reported yesterday [Monday] are beyond troubling and wildly inappropriate in a professional or social environment for any person, much less a statewide elected official charged with such responsibility," Zody concluded. "Attorney General Hill should spare Hoosiers from this controversy and resign from office."

The Indiana Republican Party Chairman Kyle Hupfer has also weighed in, stopping just short of calling for Hill to resign.

"I am continuing to learn about the details of the investigation into allegations against Attorney General Curtis Hill," said Hupfer. "I appreciate that Speaker Bosma and President Pro Tem Long acted promptly to look into the allegations, and that they acted in a bipartisan manner with Democrat legislative leadership to name an independent counsel to investigate.

"It's important to be clear: As the Republican Party, we have zero tolerance for sexual harassment, and that's the standard to which we all should adhere. Actions like these alleged have no place in public life or anywhere else."