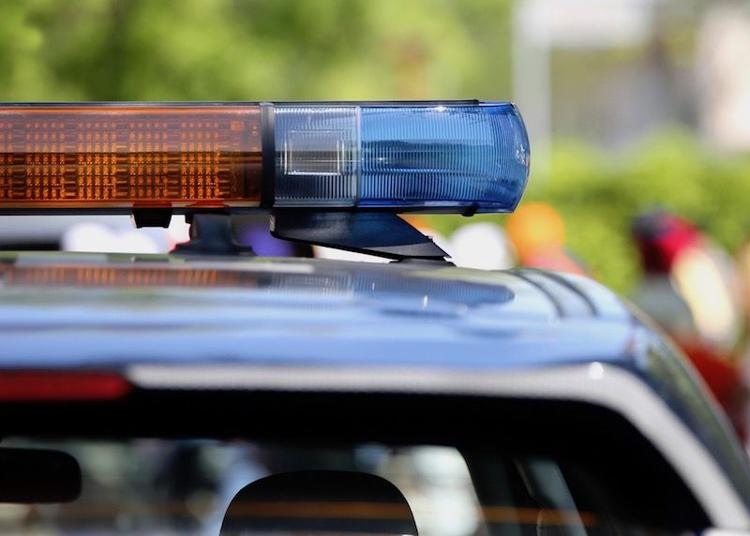 Even before the tragic events earlier this month at a church service, the city of Indianapolis and the Indianapolis Metropolitan Police Department had been on the forefront of re-imagining how law enforcement interacts with those suffering from severe mental torment.
But, from all available accounts, even if the tools being tested had been completely implemented, they may not have done enough to save the life of Eleanor Northington, 43.
Despite this, the city is now expanding research into how their current systems approach such situations.
THE CASE OF ELEANOR NORTHINGTON
On Feb. 6, Eleanor Northington was in distress. According to a statement provided to the Indianapolis Metropolitan Police Department by her daughter, Northington was diagnosed with paranoid schizophrenia, and was off her medication.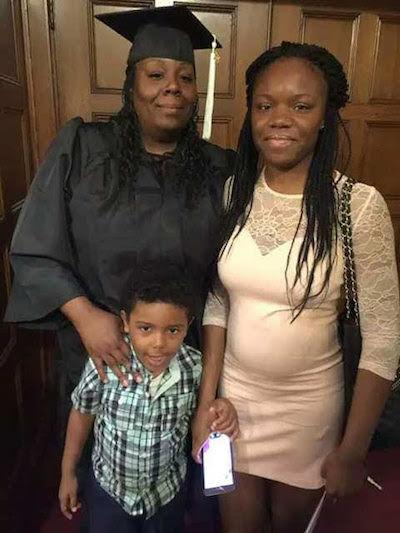 Her daughter brought Northington to Mount Calvary Apostolic Church, 6635 E. 42nd St., "in an attempt to lift her spirits," according to IMPD Chief Bryan Roach.
But, as Roach told reporters last Thursday, when the service began at 7 p.m. that evening, things began to fall apart.
According to witness statements later provided to IMPD investigators, Northington began running around the church. She was described as being agitated, very active, and exclaiming at inappropriate moments.
An off-duty IMPD officer working with the Behavioral Health Unit happened to be at the church, and attempted to de-escalate the situation to no avail. Northington continued to spit and fight clergy and fellow parishioners.
At 8:26 p.m., the off-duty officer called 911. The pair of officers who arrived called for Emergency Medical Services for an immediate detention.
When the officers approached Northington, she punched one them. A scuffle ensued, which ended with everyone on the ground. After two more officers arrived, Northington was placed in a "daisy chain" of three handcuffs behind her back.
During the efforts to subdue her, a member of the congregation loosely placed a cloth over Northington's face to stop her from spitting.
After officers were able to regain their footing, witnesses reported Northington snoring and having labored breathing.
EMS was called again as one of the officers removed the cloth from around her nose. They then removed the handcuffs and started chest compressions.
After a pulse was found, Northington was transported to Sidney & Lois Eskenazi Hospital where she died several days later, on Feb. 9.
All five officers—who have not been named by Roach—have since been placed on administrative leave as criminal and administrative investigations are underway.
Toxicology and autopsy results are still pending, but Roach said the preliminary results showed no outward trauma.
"There were over 20 witnesses," Roach said. "There was no indication officers did anything wrong."
The same day Roach met with the press about the death of Northington, he also met with representatives from EMS, the office of Mayor Joe Hogsett, clergy, and community groups.
After the meeting, Indy10 Black Lives Matter, who took part in that meeting, told NUVO in a statement, "We have a system that is not equipped to handle the volume of services that our citizens need. We need to continue to put pressure on IMPD and Mayor Hogsett to work to find solutions for how the city will manage our current mental health crisis."
"The system currently in place has left too many in harm's way," the statement continues. "We believe that had the officers been properly trained to deal with a person in mental health crisis the outcomes may have been different. Officers need more than the 40 hours of [Crisis Intervention Team] training they are receiving."
MENTAL HEALTH SCREENING TOOL PILOT
Though it may not have made a difference in the case of Eleanor Northington, Indianapolis is currently part of a pilot program designed to give police officers a new mental health screening tool when interacting with those in need of assistance.
Ten IMPD officers were selected to be a part of Phase One which tests the effectiveness of the tool—a series of question on a tablet the officers use when handling a situation involving someone they believe has mental health issues. The pilot program began Dec. 3, 2018, and is still underway. Once completed, Phase Two testing will analyze whether the results of the screenings correlate with what deeper assessments find.
"It really standardizes what officers are already doing," said IMPD Lt. Catherine Cummings. "Hopefully, you can standardize those feelings and those questions that officers are already asking when they're trying to access someone who may not be behaving exactly the way that they think the should be."
The development of the tool is the result of a partnership between the IMPD, the Indianapolis Office of Public Health and Safety, and New York University's Criminal Justice Innovation Lab, and is the first of its kind to be developed specifically for use by law enforcement officers in the field, according to Aliya Wishner, chief communications officer for IMPD and OPHS.
"The purpose of the tool is to provide officers with evidence-based, objective information to assist them in determining the best course for resolving a call for assistance from the public. The aim is to create a new 'offramp' from the criminal justice system—another opportunity for those suffering from mental illness to be diverted to treatment and care, rather than jail. The tool will be web-based, with the ability to access it from both a mobile phone or laptop," stated Wishner.
Lena Hackett is president and founder of Community Solutions, and is working with Hogsett's office on their criminal justice reform efforts. She said their partnership with NYU was breaking new ground, and not just here.
"It does not exist in the country right now," said Hackett. "There is not a screening tool like this that front line officers use. ... This tool is based off evidence-based tools that have been validated and exist, but none of those tools have been used with police officers. … The impact of it goes way beyond Indianapolis, because once we can validate the tool, then it can be made available to police departments across the country."
The NYU Criminal Justice Innovation Lab in NYU Law's Center on the Administration of Criminal Law was created in 2016 after the launch of the White House's Data-Driven Justice Initiative. Anne Milgram is Professor of Practice and Distinguished Scholar in Residence at NYU Law. From 2007 to 2010, she was Attorney General of New Jersey. She said with the recent reforms set into motion by Hogsett's office, Indianapolis stood out in its willingness to try new things.
"We were all really impressed by Lena's commitment to the issue, by the mayor's commitment to the issue, and really by their willingness to think creatively about how we would do this," she said.
At Thursday's press conference, Cummings said the none of the officers who responded to Eleanor Northington on Feb. 6 were using the mental health screening tool. She added she didn't think it would have helped, anyway, since there was an immediate physical altercation between Northington and the officers.
On Wednesday, the city announced a new grant which may help shed some light on how things are currently handled on a systemic basis.
COMPREHENSIVE EVALUATION
Nearly $500,000 has been awarded to the city of Indianapolis and the Indiana University Center for Health and Justice Research from Arnold Ventures to fund a comprehensive analysis of the Mobile Crisis Assistance Teams and BHU.
These groups work in what's known as a "co-response model," which pairs a police officer and mental health professional "to improve outcomes for individuals in crisis and divert them from the criminal justice system." stated Wishner, on Feb. 20. "This evaluation represents the most rigorous study of the co-response model to date."
MCAT teams serve as first responders, dispatching to the scene of police calls for residents in crisis to engage these individuals before a potential interaction with the emergency department or criminal justice system.
BHU is the second responder, providing post-crisis support that includes service referrals and follow-ups to ensure continuity of treatment. The teams currently serve in north, east, downtown, and northeast IMPD districts.
A CHJR research team led by Drs. Brad Ray and Eric Grommon will execute a year-long randomized control trial in a new IMPD district with new MCAT-BHU team members.
Through an estimated 1,440 calls for service, the trial will examine the MCAT-BHU program's impact on emergency medical services utilization, arrest rates, treatment engagement, response time, and hospitalization. The research team will also collect follow-up data one year after the initial police-resident interaction for a cost-benefit analysis that will examine the costs of delivering MCAT-BHU, costs of engagement with the criminal justice system, and costs of treatment delivery.
The MCAT pilot began on Aug. 1, 2017, following two months of an in-depth training program that immersed MCAT team members in subjects ranging from mental health and addiction, to homelessness and veterans' issues.