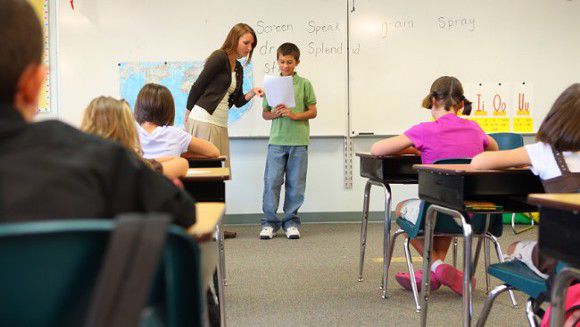 As technology advances, it becomes more essential in everyday life.
More schools use tablets rather than tangible take-home work. More small businesses need the internet to buy and sell products. And more people transform their homes into offices.
Not all Hoosiers have reliable internet, and without it, they can't take advantage of all it has to offer.
"We've been working for several months to have more available broadband, but we still have many financial, technological and legal issues," Scott Rudd, Nashville town manager, said.
The Interim Study Committee on Energy, Utilities and Communications met Thursday to discuss how Hoosiers living in rural areas can get better access to broadband internet. Passed in 2017, House Enrolled Act 1626 added a guideline requiring broadband-ready communities to establish a plan to increase the number of broadband service subscribers in their areas.
About 15,000 people live in Brown County, a broadband-ready area — which is an area that has reduced barriers to allow broadband infrastructure investment but doesn't necessarily have faster internet access.
Nashville is home to about 1,000 residents, and most don't have access to reliable, high-speed internet.
Students at Brown County High School are given tablets that have their textbooks on them and are needed for homework. However, half the students don't have access to internet at home, meaning they have to do their homework at the library — if they do it at all.
A lack of internet access can also affect people's desires to move to a rural area.
"A homebuyer's first question these days is how fast is the internet," Tom Long, president of Northwestern Indiana Telephone Co., said. "And then the sale is lost when the answer is given."
John Koppin, president of Indiana Broadband and Technology Association, said if broadband width isn't increased, fewer families and companies will want to move to Indiana. While some Hoosiers already have access to internet, it's not strong, causing it to be unreliable. If more people in the area get internet, the broadband width must be increased to allow the service to work at a high speed.
"We are competing with other geographical locations in the country," he said. "We don't have a Chicago, or an Atlanta, so we have to make ourselves more presentable to companies who want to invest dollars."
As Gov. Eric Holcomb traveled to all 92 counties while campaigning in 2016, one of the most frequent complaints he received was lack of internet access in rural areas, said Rep. David Ober, R-Albion.
The Connect America Fund works to expand high-speed internet to millions of consumers throughout the country. It gave $7 million for the next six years to AT&T Indiana to expand broadband to rural areas.
William Soards, president of AT&T Indiana, said the company is currently working on ways to bring broadband to rural areas. It starts with mounting a small antenna to a home directed toward the nearest cell tower. He said he hopes to launch the package toward the end of the year and pricing plans and data usage will be on par with other services.
Though Indiana is behind, Joni Hart, executive director Broadband Innovation Group, said the broadband issue is starting to get better.
"In 2017, 74 Indiana communities across 20 northern counties got access to higher speeds," Hart said.
Hart said the internet will be deployed to four other areas soon. Since cable broadband has increased, speeds have also increased by 12,000 percent and the price has dropped nearly 80 percent.  
Adrianna Pitrelli is a reporter for TheStatehouseFile.com, a news website powered by Franklin College journalism students.