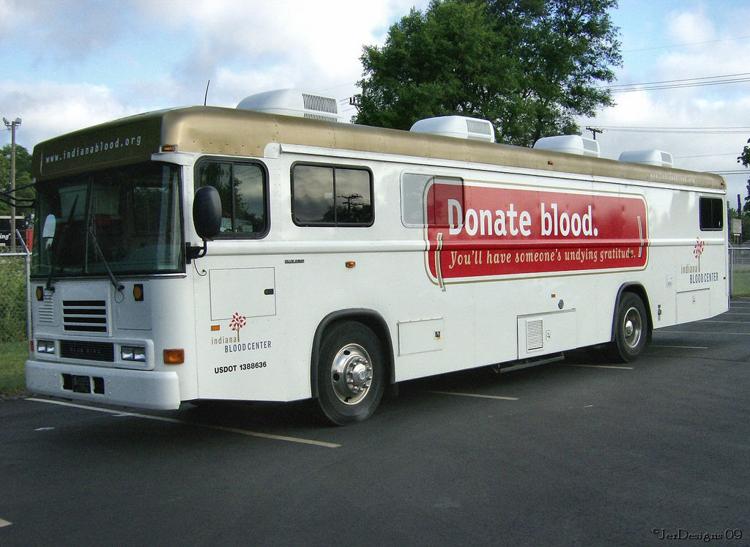 Blood collection agencies across Indiana are calling on Hoosiers to donate blood to assist those affected by Hurricanes Harvey and Irma.
"We are encouraging eligible donors in parts of the country unaffected by the storm to give blood or platelets to ensure that there is sufficient blood supply," said Duchess Adjei, Red Cross regional communications director.
With the current blood supply being relatively low and the need for blood being constant, it is becoming increasingly important to donate.
"Every two seconds someone is in need of blood whether they are battling a disease or there's a car accident," said Adjei. "These are things we can do to push the humanitarian spirit."
The Red Cross has positioned additional blood products and stocked many of their hospital partners to capacity in the affected areas. They are also prepared to send more blood products to ensure that patient needs are met.
"We have that Hoosier hospitality," said Adjei.
Additionally, the Indiana Blood Center is collecting blood to aid relief in the affected areas of Texas and Florida. The blood center has already provided 600 units of bloods to patients in Texas.
The Indiana Blood Center sends out between 500 and 700 units of blood to hospitals daily. The hospital customers are primarily in Indiana and are served first because they are the priority. But wherever additional units are needed, if the blood center has enough inventory officials will share.
"When there's a national need like this we need additional people who don't normally donate to come out and help us meet that need," said Andrea Fagan, director or public relations and marketing for the Indiana Blood Center.
Florida blood centers have requested some additional units from other centers across the country. The Indiana Blood Center has six centers across central Indiana and they will be open all week.
"With the impending impact of Hurricane Irma, our blood supply will remain strained," Lt. Gov. Suzanne crouch said in a statement. "Safeguarding our blood supply is critical, particularly during this national emergency."
The Indiana Blood Center will put on a blood drive hosted by state employees at the Indiana Government Center on Wednesday, Sept.13 for those who are able to participate. Those wishing to seek additional information on blood drives near them can do so by visiting the Indiana Blood Center's website.
"It won't go wasted that's for sure," said Fagan. "There are patients in need here in Indiana every day."
Those wishing to donate via the Red Cross, or find information about their blood drives can do so by visiting redcrossblood.org, or by calling 1-800-RED CROSS.
"It is important for us to pay it forward, and one way you can do that is certainly donate blood," said Adjei.
Makenna Mays is a reporter for TheStateHouseFile.com, a news website powered by Franklin College journalism students.