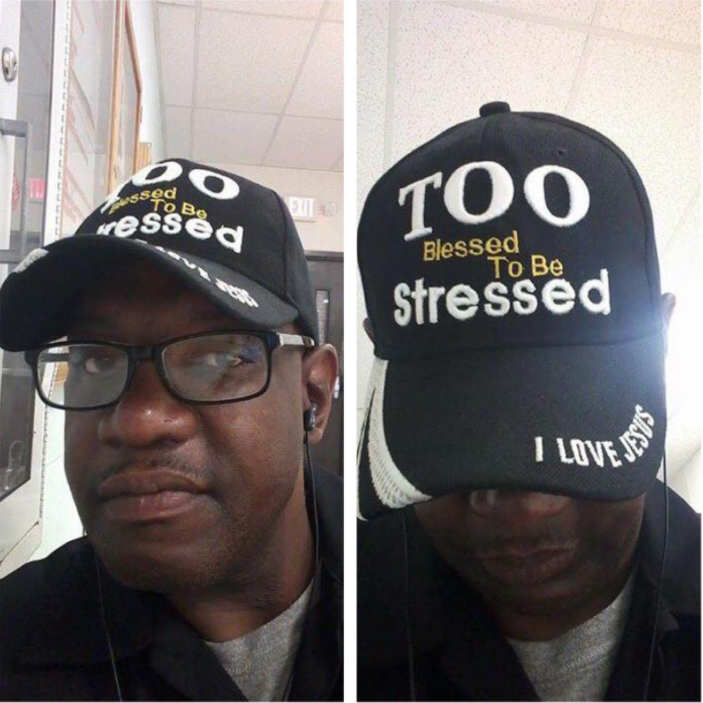 As multiple agencies investigate the police shooting death of Aaron Bailey, Indianapolis Mayor Joe Hogsett announced several initiatives that he is implementing as mayor within the Indianapolis Metropolitan Police Department. One of the most impressive — and most likely to be controversial — initiatives Hogsett announced is the implementation of implicit bias training for the trainers of police officers in Indianapolis.
The training practices and policies of law enforcement across the country has come under scrutiny over the last several years in the wake of multiple shooting deaths involving white police officers and unarmed Black men, women and children. But Hogsett is the first government official in Indy to put a name to the issue at hand and take initiative to make direct changes.
Implicit bias refers to the stereotypes and attitudes that affect our understanding, actions and decisions in an unconscious manner (according to the Kiwan Institute at Ohio State University). In other words, all of the things that we have heard, seen and witnessed in life both directly and indirectly play a part on who we are and how we view the world on our subconscious mind. All of those things play a part in our worldview without even realizing it. And in high-adrenaline situations — especially involving threats and fears — it's the subconscious mind that takes control more often than not.
The Indianapolis Metropolitan Police Department (IMPD) is now an active part of a national debate about the actions of police officers that lead to the deaths of unarmed black men.
There are stereotypes and attitudes regarding people of color that are inherent strands in the fabric of our culture. More than one person has told me in my lifetime that I "don't act black" or I am "just like other white people" because of my speech, my education or my appearance. While meant to be a compliment, the individual making the statement is unaware that their implicit bias is telling me they really think all black people are uneducated, speak in unintelligible slang and dress in ways that are perceived to be gang-like or inappropriate in his or her eyes.
The vast numbers of incarcerated persons of color feed the stereotype of Blacks and Latinos being criminals. Combined with the attitude that people of color are inherently aggressive and combative, this creates an implicit bias of a threat that may or may not exist.
And, for police officers trained to use force to gain control over a threat, that combination of the subconscious taking over in fearful high adrenaline situations can — and probably does — lead to the tragic and unfortunate situations that have rippled through our collective consciousness in recent years. 
A person's actions that are a result of implicit bias doesn't necessarily mean that individual is racist, but it does illustrate how systemic racism exists.
By training law enforcement instructors to know and identify implicit bias, those instructors can maybe begin to see how implicit bias plays a role in how police officers are trained to respond in certain situations. Having a mayor not only acknowledge the idea of implicit bias in the training of law enforcement but also take steps to identify and correct it is a step toward racial unity that all can benefit from.
Hogsett has said multiple times on multiple occasions that his job is to listen to the people of Indianapolis. He is now showing that he not only listened, but also heard what was said.
The complete list of initiatives Hogsett announced are as follows:
 Implicit Bias Training: IMPD and the Mayor's Office of Public Health and Safety will bring in nationally recognized experts, who have worked with the Department of Justice, to implement a "training of trainers" program for implicit bias. Implicit bias refers to the attitudes or stereotypes that affect an individual's understanding, actions, and decisions.  These biases are understood to be activated involuntarily and without an individual's awareness. This new program will work to train IMPD officers as well as provide police and community members with the tools to lead implicit bias training. This comprehensive effort will be a first of its kind in the nation.
Creation of a Use of Force Review Board: IMPD will create a Use of Force Review Board that will review any incident where an officer resorted to the use of force to resolve the issue, be it a physical altercation, use of Taser, or use of firearm.

Creation of an Office of Diversity and Inclusion:

IMPD will create an Office of Diversity and Inclusion to be located within the IMPD Training Academy. This office will include officers and community members with a mission to assess and evaluate the impact of training and operational policies on the community, identify trends quickly, and make necessary changes accordingly.

 Training Curriculum Review and Reform:

IMPD will bring in a diverse set of legal experts to analyze the training curriculum for new officers and revise the continuing education that all officers receive, with a strong focus on ensuring that the role of implicit bias is minimized in the way IMPD officers are prepared to interact with residents in this city.

Community Review of the Citizens Police Complaint Board:

The Mayor's Office will engage community and faith leaders to conduct a comprehensive review of the Citizens Police Complaint Board. While the board has already been engaged with the community, this process will ensure the board is servicing the needs and best interests of all residents in a fair and just manner.