The city of Indianapolis will partner with the Criminal Justice Lab at the New York University School of Law to create a new approach to public safety and eventually make policy recommendations, Mayor Joe Hogsett announced at a press conference June 15.
The partnership includes Anne Milgram, who led the disbanding of the police department in Camden, New Jersey, in 2012 and is the founding director of the Criminal Justice Lab.
Hogsett said the effort will be divided into five steps: 
Bring together stakeholders from public health agencies, including community members, educators and law enforcement to create a new definition of justice and public safety. 

Broaden sets of data used to define public safety. Hogsett gave the example of using high school graduation rates as a potential determinant of public safety.

Data analysts will track and monitor those public safety measures, and public safety agencies will be held to a standard defined by the community.

Propose changes to public safety policies depending on the findings. (Hogsett said he'll make it clear to the city-county council that "nothing is off limits.")

Generate community-driven report cards, ensuring people can hold their government accountable.
"In all truthfulness, this is the first time in my career, other than Camden, that I feel there is a real possibility of systemic change," Milgram said.
If nothing is off limits, that means it's possible the city could meet one of the community's consistent demands of taking money from Indianapolis Metropolitan Police Department (IMPD) and reallocating it to other departments and resources.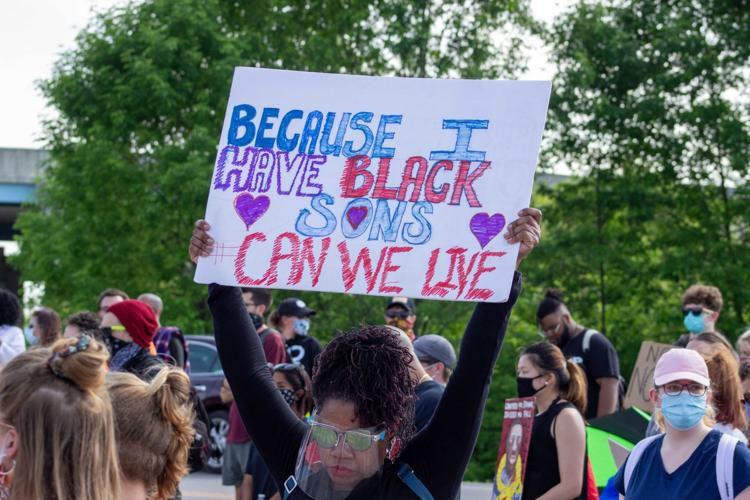 Hogsett said that's "putting the cart before the horse," though. 
Milgram agreed with Hogsett but said that's one of the difficult questions that has to be raised right now when it comes to reforming a criminal justice system.
"We don't know where this will end," she said. "What we know is we're committed to the process."
Hogsett also announced there will be an external investigation of the way police handled protests in late May and early June, including IMPD's violent arrest of a woman the first night of curfew, which was recorded and quickly spread online.
Hogsett noted there are Black residents who were denied access to city pools in the 1960s and saw their neighborhoods bulldozed in the 1970s, realities that must be accounted for when considering what Indianapolis is going through today.
"The mistrust we see today has roots that are both shallow and deep," he said. "If any resident feels mistrust is unwarranted and you haven't heard of the example I just mentioned, you have an obligation to learn from and a responsibility to listen to your community."