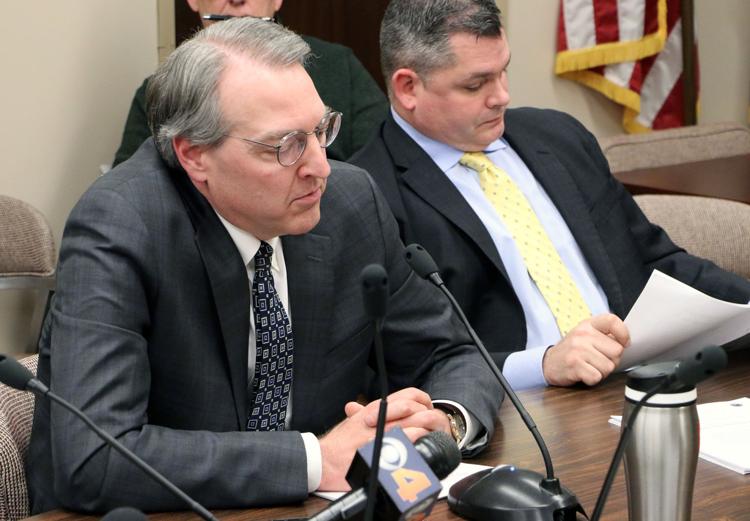 Legislation that would drop all fees for gun licenses and allow guns in churches that have schools on the property stirred heated debate Monday.
A conference committee for House Bill 1214 heard over three hours of testimony and debate over handgun licensing and the right to carry at a church that has a school on its property.
HB 1214, which originally dealt with THC and hemp products, was stripped and replaced with language from bills that appeared to die in the General Assembly.
The new bill would eliminate the four-year handgun license and get rid of application fees for lifetime handgun licenses. It would also allow a licensed person to carry a firearm at a church with a school on its property.
The original bill, which was authored by Rep. William Friend, R-Macy, would have legalized low-THC hemp extract products if they had no more than 0.3 percent THC. It would have established requirements for manufacturing, labeling and selling CBD products. 
Senate Bill 33, which would have allowed guns in a church with a school on the property, was not called for discussion last week before the deadline for bills to be amended. House Bill 1424, which would have dropped licensing fees for lifetime gun permits, also did not get a hearing before the deadline.
However, any bill that has passed out of at least one chamber can be revived in conference committee, where lawmakers from the House and Senate hash out differences in bills or change them completely.
Gun legislation in the General Assembly stalled after a shooting spree at a Florida high school in February sparked a national debate about the availability of guns and whether they should be more tightly regulated.
Senate Minority Leader Tim Lanane, D-Anderson, said he did not support the new language in the bill.
"Given the tragic and senseless gun violence that occurred in Florida on February 14, what we legislate with regard to firearm access, especially access to the types of guns used in mass shootings, calls for extreme care," Lanane said in a written statement.
Scott Severns, who represented the St. Luke's United Methodist Church social action committee, said he opposed both aspects of the bill because it would make his church less safe.
"If we pass this law, it seems to me no place is as safe with a lifetime license to carry as if they have to renew it from time to time and have a new background check," he said during his testimony.
The new bill says licensed persons can carry guns into worship services when conducting business with the church, attending a program sponsored or permitted by house of worship or when working for the house of worship.
Konnie Couch, founder of Women Armed and Ready, said the bill would allow church members to protect themselves.
"It's a different world we live in than we did 30 years ago," she testified. "Gun-free zones, whether you agree with them or don't agree with them, they are what they are. They're soft targets."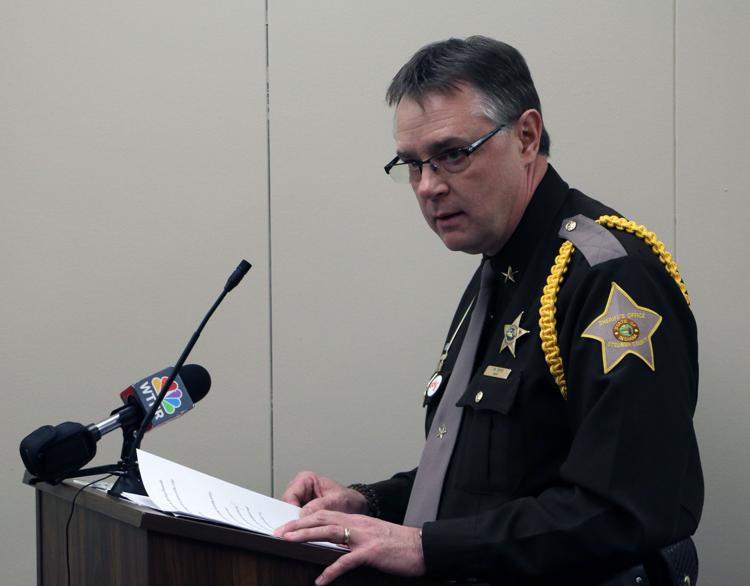 Tim Troyer, Steuben County sheriff and president of the Indiana Sheriffs' Association, said he opposed the removal of the licensing fees because law enforcement departments rely on the funds that come from the license fees.
Money from the fees is currently used to buy ammunition for training and other programs for local law enforcement.
"Although the permitting process remains, the assurances we have repeatedly asked for have not come," Troyer said. "Crickets in the room are what we hear. We can't even get a hollow promise from any of you."
Rep. Matt Pierce, D-Bloomington, said he did not support the bill right now because it did not make sense to pass it when there is no money currently set aside to replace lost funding for training.
"We're still basically saying trust us," he said. "We're going to get money from the budget next year and the people making those promises may not even be here next year."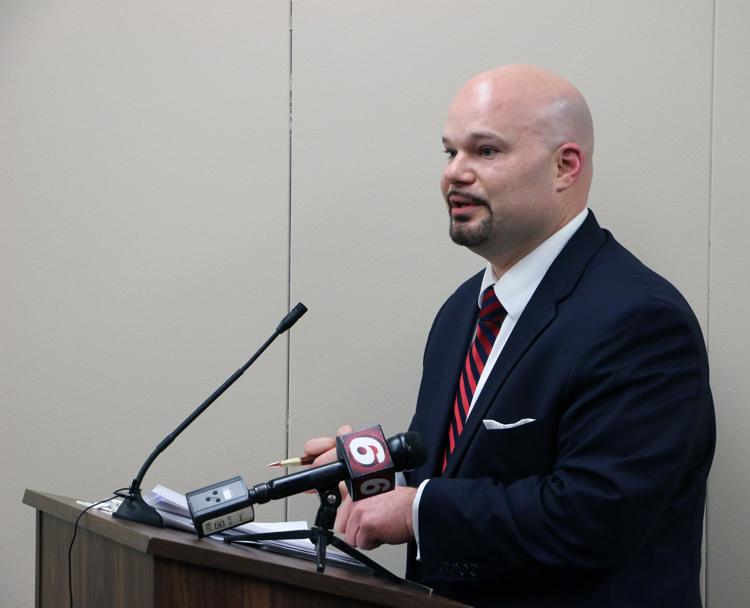 Christopher Kopacki, a state liaison for the National Rifle Association, said the NRA was in favor of the proposed policies for licensing.
"An individual really shouldn't have to be charged a fee to be able to carry to protect themselves and their family in public," he said. "It is discriminatory to those that may be indigent or may not be able to afford that fee."
Lawmakers have until midnight Wednesday, the final day of the session, to act on legislation.
Abrahm Hurt is a reporter for TheStatehouseFile.com, a news website powered by Franklin College journalism students.