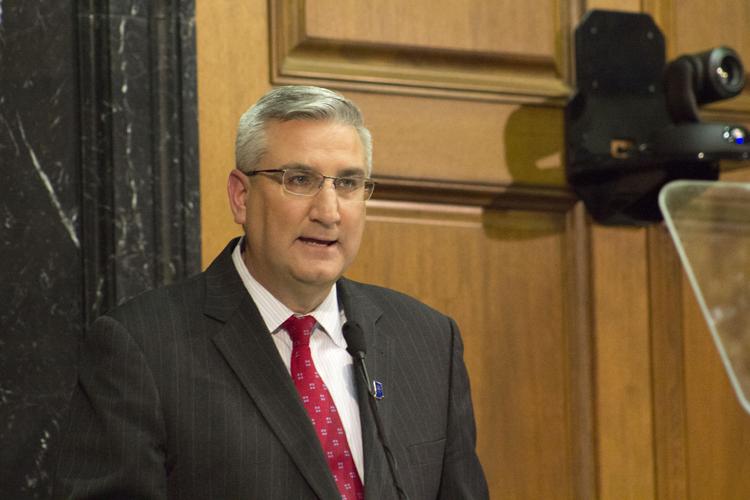 Gov. Eric Holcomb is urging state lawmakers to allocate more money toward school safety before the end of the 2018 legislative session, which ends Wednesday.
In a letter to legislators, Holcomb asked them to authorize $5 million more for school safety spending.
"The most recent round of grant applications exceeded the appropriation by $3.5 million," Holcomb wrote in his letter. "This increase will allow us to not only increase the state match for the Indiana Secured School Safety Fund Grants but also expand the uses for Secured School Safety Funds."
Holcomb said the legislature currently appropriates over $10 million toward school safety.  This money is given to each individual school or school corporation through a matching grant. A large amount of the money is used for school resource officers.
Senate President Pro Tem David Long, R-Fort Wayne, said lawmakers may authorize more than the $5 million.
"Five to six million, 7 million maybe right now just to make sure we're getting it done both with safety and with making sure that DOE can handle the load that we're asking them to do," he said to the media.
House Speaker Brian Bosma, R-Indianapolis, said legislators are working on requiring an audit of all school safety plans, augmenting the school safety fund and making more grants available.
"We're starting one of the best safest recognized statutory frameworks in the nation in Indiana," Bosma said in a media availability. "That's not to say that there's not holes in this, there certainly are. Every school needs to be a safe place."
Holcomb said he began looking at school safety in Indiana after recent events in Parkland, Fla. Three weeks ago, a gunman entered Marjory Stoneman Douglas High School and opened fire, killing 17 people and injuring dozens more.
The press office for Dr. Jennifer McCormick, state superintendent of public instruction, said her office received the letter, but she has not had time to review it because she has been at a conference.
With session coming to an end in the next week, Long said the legislature will look at the issue more next year.
"I think that's going to be a priority not just for this year, but for next year's budget," he said. We're going to have a much better idea what it's going to cost by then."
House Ways and Means Chair Tim Brown, R-Crawfordsville, said the money will come from the state's reserve fund.
Abrahm Hurt is a reporter for TheStatehouseFile.com, a news website powered by Franklin College journalism students.