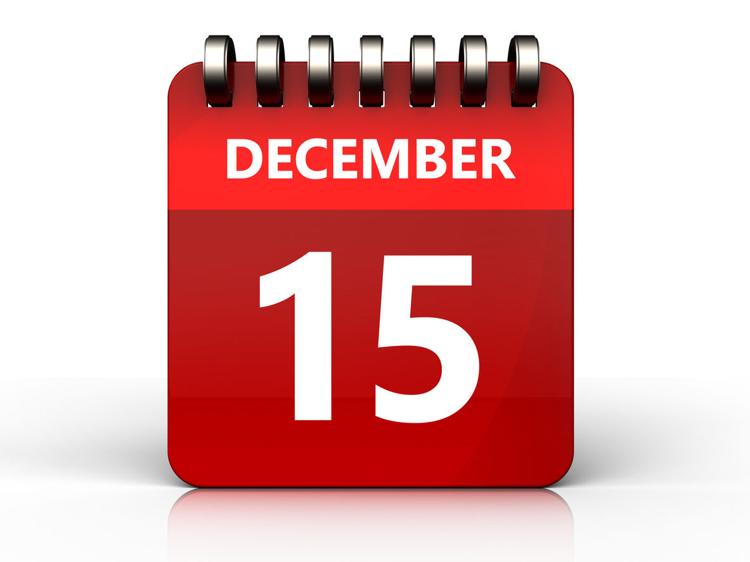 Midnight on Saturday, Dec. 15, is the deadline if you want to buy health insurance coverage under the Affordable Care Act (ACA) aka Obamacare for 2019. The ACA still exists, despite repeated attempts by Republicans in Congress to repeal it, and attempts on the part of the Trump administration to kneecap it. You can access available plans directly by clicking on Healthcare.gov. 
Rest assured, there are organizations that can help you if you have questions about what plan is right for you. Prominent among them is the nonprofit advocacy organization Covering Kids & Families of Indiana (CKF). Their state-certified navigators available offer free, unbiased information about the range of options available. They can also tell you qualify for the Healthy Indiana Plan (HIP) if you fall below a certain income threshold.
We recently talked with CKF's Director of Policy and Communication Mark A. Fairchild about the current state of play, as it were, with the ACA.
NUVO: What should you do if you have health insurance on your mind?
MARK FAIRCHILD: Look us up. It's Covering Kids and Families, CKF.org. We can link you up to a navigator directly. There's actually an online scheduler; you can go right on there. You don't have to worry about getting somebody on the phone or going through a phone tree or any of that. You can schedule an appointment right online with any of our coalitions throughout the entire state. They'd be happy to help you. They know it's a busy time right now and a confusing time for consumers, so they're definitely standing by to see what they can do for you and get you signed up.  
The main thing is that we want consumers that have heard a lot of news that got very confused about the marketplace. I still talk to consumers everyday asking does Obamacare exist anymore? Did they get rid of that? Very little has happened in the last two years to actually change the marketplace. It's more stable than it was before. They're going to have more offerings. So they best thing you can do is go in and take a look and if you're confused, go ahead and get in touch with a navigator and we'll help you get through some of those hurdles and some of those questions that they still have.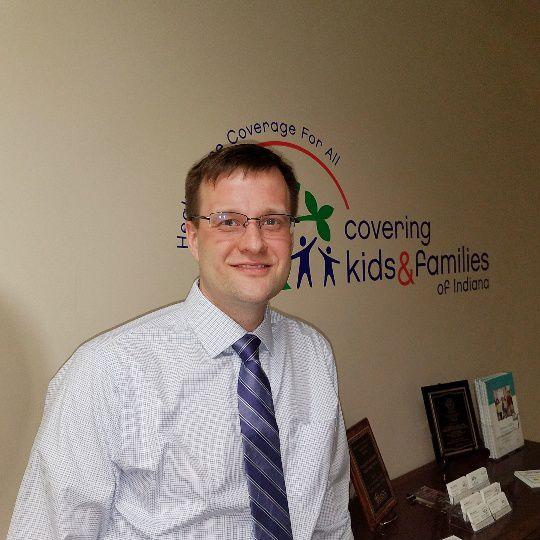 NUVO: What are the changes versus last year with open enrollment?
FAIRCHILD: We're fortunate that the changes this year that we're seeing in open enrollment as far as the consumer experience are largely positive. We have a couple of things going on. Number one is that the plan premiums have been stable this year for the first time in a few years. So those hikes that people have seen over the past couple of years, are looking pretty flat this year. So you're not going to have any consumers seeing any big sticker shock. If they do see an increase, we're talking in the up to five percent range. But most people are going to see it flat; there are even some decreases in certain areas of the state. So that's one really positive thing that we can say for consumers. That they don't have this fear of seeing a spike in their same plans or plans in that category. Number two is that one of the insurers has gone fully statewide in their plan offerings.
NUVO: And which insurance group is this?
FAIRCHILD: MHS, it's a brand you'll see on the marketplace. There's also Ambetter. They are now fully statewide and our other CareSource has remained in the vast majority of counties. So that means a lot of Hoosiers are going to see more options in almost half the state geographically so that's a big boost. There's also more plan selections between those two carriers, more folks having two carriers to choose between, and the flat pricing.  
NUVO: So you might see minor plan differences between different plans that fit individual situations better?
FAIRCHILD: You'll see some minor variations but overall they'll still have to hold to those basic benefits that are brought by the ACA; all of them are going to cover your pre-existing conditions; all of those essential benefits and that includes maternity care, preventative care, hospitalization, that full range of benefits. Mental health services are part of that as well.
When you go to the marketplace you know that you're going to get the full comprehensive insurance with guaranteed benefits there.  
NUVO: There are changes in HIP, including a work requirement, right?
FAIRCHILD: The big item with HIP is that we have rolling out early next year their community engagement program called Gateway to Work. Current members have just been informed that they'll need to participate in that. That'll be a big one for people to get used to. Now [during] the first six months of the year, people can go in, put their account together, start recording things but nothing is held negatively until we get past the first half of next year. So we've still got a strong training wheels period for everyone to get used to the program and get in there. We don't want anybody waiting until June to check it out.
NUVO: You seem confident about the situation as it is now, but going forward into the future, what are some of your concerns?
FAIRCHILD: The bigger concerns are really what we see with any of these kinds of plans. We know that health plans are complex and cumbersome to begin with, so when you add different kinds of requirements, different activities and reporting, it always leads to a chance that consumers will get confused, or won't follow through, or don't understand the seriousness. What we've been communicating to folks is that in order to keep your coverage, you need to know what's going on; and what your supposed to do. You can talk to some their experts about that, talk to The Indiana Family and Social Services Administration, make sure they fully understand if you're exempt, if you're supposed to report. It's important to do those kind of things way ahead of time.
NUVO: The fact that the U.S. House of Representatives went Democratic during the midterm elections on Nov. 6, that's good news for supporters of the Affordable Care Act, right?  
FAIRCHILD: It's certainly good news for supporters. It puts another check in there that makes it less likely [for the statute to be overturned]  But there are still other things in play; there's a large scale governor's lawsuit that's trying to challenge the constitutionality of the Affordable Care Act all together, and that's still moving forward. We don't know where that's going to land. That's going to be a pretty big argument that's likely to go up all the way to the Supreme Court.
But the untold story of the midterms was that a lot of governorships turned over and went towards the Democratic side and the impact that that's going to have. A lot of the states that turned are states that want to pursue Medicaid expansion. And since Medicaid expansion including HIP is part of the ACA, there could be some political pressure to say now's the time to really challenge and potentially remove the ability to have that Medicaid expansion.
NUVO: Federal support for ACA, that's gone down dramatically, has it not?  
FAIRCHILD: Right. Two things that got decreased. One is the advertising budget of the ACA; you're not seeing so many of those pop-up ads online, banners and other things so consumers aren't getting a natural prompt to say it's time to get in there. Still maybe if you're a returning consumer, you'll get maybe some emails or texts messages if you signed up for that.  But you're going to get less brought to you especially if you're new to this and you don't know anything about the marketplace and when the windows are. It will be harder to see that message brought right to the consumer. The other thing that was cut was federal navigator funding which is for types of groups similar to ours that hold down federal funds in order to get people linked up. That got another round of cuts as well.  
NUVO: Who are some of the groups affected by the federal cuts?
FAIRCHILD: We've got a variety and it really depends. We've got some that may be based in hospital systems; there's another large group that we were working with before called ASPIN. They were statewide, and affected pretty dramatically.
They're certainly doing the best that they can in spite of those funding cuts; they're trying to maintain what services they can; and other groups around the state as well. Covering Kids and Families is fortunate that we have a different stream of funding.
NUVO: Is that from the state?
FAIRCHILD: It's a state pass-through; it's a more complicated mechanism, but it's definitely more secure so we just happen to be lucky that we have a different source of funding that allows us to sustain and actually grow tremendously in the past couple of years. Some of what we have done is in areas that where the groups that were doing navigator services weren't able to continue there, we looked at taking that load over.  So as we've emerged statewide, we've been very strategic to say, if there's a gap left by that loss of federal funding, can we go in there and now provide that service and make sure that consumers still have an option.
NUVO: Has the state been a good partner as far as health coverage?
FAIRCHILD: Yeah, the state's actually been a wonderful partner. We have a very accessible administration.  When we have concerns and questions, we've got as close to an open door as you could possibly have with the state. That isn't to say don't have things where we disagree or back and forth and do some negotiating; that's our job as an advocacy group. But I've certainly worked with many advocacy organizations and this one is very good at being receptive?
NUVO: How about the feds? Seema Verma devised HIP did in Indiana state government before moving to take the role of Administrator of the Centers for Medicare and Medicaid Services for the Trump Administration
FAIRCHILD: She was one of the architects of the HIP plan and one of the architects of several other state plans as well before going on there. So certainly her being in office, and her administration really being huge fans of ACA, I don't think that's been hidden in some ways, but really more of what we've seen is more the administration doing a lot of return to state control moves, and removing a lot of federal rules and oversight. In Indiana so far, that hasn't been a negative impact for us because we're a little different. We were already under a waiver from the federal rules. HIP operates that way. And we had HIP before a lot of that came in. We were kind of already a state-focused organization from the beginning. So we're a little different the way we go into this and we're a little bit more insulated that these changes are things that we've already incorporated two years ago.
NUVO: The individual mandate, the lack of it, the lack of a penalty that you pay at tax-time if you don't have insurance, is a big concern as far as driving people to get coverage.
FAIRCHILD: Right. That's going to be something that's going to be hard to see how that really plays out. We have the individual mandate now being zeroed out so there's not going to be a cost to the consumer there for not having insurance. We've also got the reemergence of the short term plans, these are very minimal coverage plans offered on the private market; you don't find them on the private marketplace. While very inexpensive, have very high deductibles, have very limited coverage, usually don't cover preexisting conditions at all. Certain age weight are not allowed to apply.