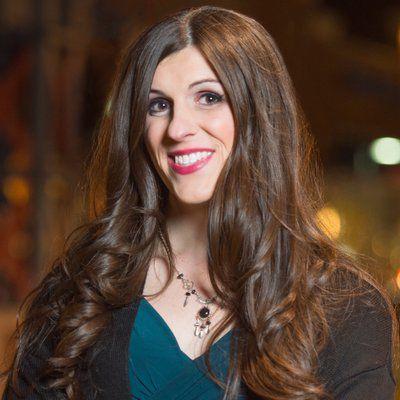 One year after the election of Donald Trump and the GOP takeover of both the Senate and the House, Democrats around the country gained widespread -- and in some cases, historic --victories in a set of special elections last night. With a lot of firsts, including the first openly transgender candidates to be elected in several states, does Election Night 2017 herald a blue tide for 2018's midterm elections? 
Danica Roem, Virginia
On election night 2017, Virginia elected the country's first openly transgender candidate to the House of Delegates. When Danica Roem assumes her role as Delegate, she will be one of the first transgender elected officials. The 33-year old Democrat beat incumbent Del. Robert G. Marshall, the self-proclaimed "chief homophobe" who had served in his post for 13 terms. Earlier this year, Marshall introduced a "bathroom bill" that died in committee after gaining national attention for being transphobic.
Throughout the campaign, the 73-year old career politician refused to debate Roem, using male pronouns in reference to the journalist-turned-politician.
After her victory became clear, Roem issued a statement: "Discrimination is a disqualifier. This is about the people of the 13th District disregarding fear tactics, disregarding phobias . . . where we celebrate you because of who you are, not despite it."
Andrea Jenkins, Minnesota
After being elected to the Minneapolis City Council, Andrea Jenkins became the first openly transgender woman of color to become an elected official in the United States. The 56-year old activist won 73 percent of the vote in her district, where she has addressed youth violence and advocated for neighborhood improvement for years. In a statement to The Washington Post, Jenkins looked toward the future of transgender representation in the political arena after her historic win. "Transgender people have been here forever, and black transgender people have been here forever. I'm really proud to have achieved that status, and I look forward to more trans people joining me in elected office, and all other kinds of leadership roles in our society."
Ravinder Bhalla, New Jersey
Hoboken, New Jersey elected its first Sikh mayor, Ravinder Bhalla, just days after a local flyer branded him as a "terrorist." The New Jersey councilman defeated five other candidates to take the place of current mayor Dawn Zimmer, who announced in June that she would not run for a third term. In response to his victory, Bhalla recalled the flyers spread around the city, saying, "We've been through a bruising campaign...but now is the time we come together and see who we can work with to bring this city forward."
Vi Lyles, North Carolina
After defeating Republican Kenny Smith by a 16-point margin, Vi Lyles became the first African-American female mayor in the city of Charlotte, North Carolina. The 66-year old has worked for three decades in the city hall as a budget official and assistant city manager, making her the first former city administrator to become mayor. Despite being largely outspent by her opponent-Smith raised $510,000 dollars, more than any candidate since Democrat Anthony Foxx in 2011-Lyles was able to gain 8,400 votes in early voting alone. In a statement after her win, Lyles noted that her first orders of business were going to focus on housing, community relationships with law enforcement and jobs, adding, "I feel a relief and a confidence that we can more forward, that we can bring our traditions forward and that we are really the kind of place that can make things happen."
Joyce Craig, New Hampshire
Manchester, the largest city in the state of New Hampshire, made history last night by electing Joyce Craig as the first female to serve as mayor. The now-48th mayor of Manchester beat incumbent Mayor Ted Gastas by almost 1,500 votes, thanks, in part, to the largest voter turnout the city has seen in decades. Beyond being the first female mayor the city has ever elected, she is also the first democrat to be elected to the Manchester mayor's office in 14 years.
After Gastas conceded the race less than an hour after polling booths closed, Craig addressed her historic win, saying "I'm so proud, I'm humbled. I love that young women and girls can now see that this is an opportunity that's available to them, and just so thankful to all of the volunteers and staff and people throughout the city who worked to make this day happen."