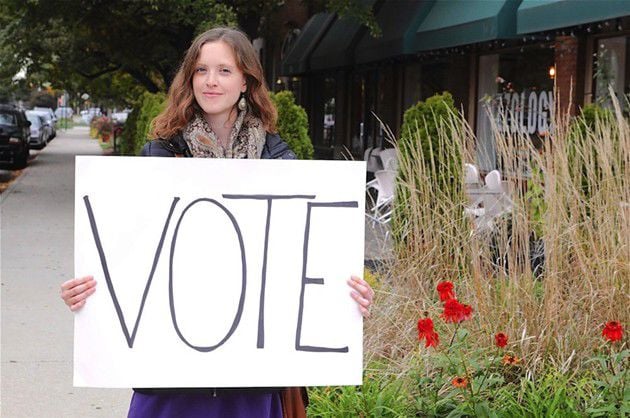 Eligible voters in Indiana can cast their ballots in person at their county clerk's office or can cast an absentee ballot through the mail from now until May 7, the day before the primary election.
Voters who choose to vote by mail may request an absentee ballot online or from their county clerk's office. Request for absentee ballots by mail must be delivered by April 30.
Secretary of State Connie Lawson kicked off the early voting period by casting her ballot at the Hendricks County Courthouse early Tuesday morning.
"Early voting and absentee voting give Hoosiers more options when casting their ballots and many take advantage of the opportunity," Lawson said in a news release. "In the 2016 primary, we saw 282,288 voters cast absentee ballots, and it is clear Hoosiers value that flexibility."
Military families are encouraged to remind those serving overseas to request an absentee ballot in advance of the deadline.
Hoosier voters can go to www.indianavoters.com to view a sample ballot and check their county election information. Some counties allow in-person absentee voting at multiple locations, at the discretion of the local election board. Those seeking information about who is on the ballot can also check the website.
Hoosiers who are unsure of their registration can confirm their registration online here. Voters may also request an absentee ballot and verify their polling location on the website.
TheStatehouseFile.com is a news website powered by Franklin College journalism students.