The family of Dreasjon Reed, who was fatally shot by Indianapolis police in early May, has filed a lawsuit against the city, Indianapolis Metropolitan Police Department and individual officers for using "excessive and deadly force."
IMPD and the city have not properly trained and supervised officers on the use of excessive force, the lawsuit claims.
The lawsuit names as defendants IMPD officers Dejoure Mercer, who shot Reed, and Steven Scott, who was heard on a Facebook Live video saying Reed's funeral would be a "closed casket."
IMPD has said Reed fired a gun at Mercer, who then returned fire, during a chase on foot near Michigan Road and 62nd Street.
The lawsuit alleges Mercer lied about Reed shooting at him in order to "cover up this heinous act."
"At no time prior to fatally shooting Reed did Officer Mercer command Reed to drop any weapon or warn Reed that he [Officer Mercer] was going to shoot," the lawsuit says. "None of the police officers involved in the chase did anything to intervene or prevent the fatal shooting of Reed."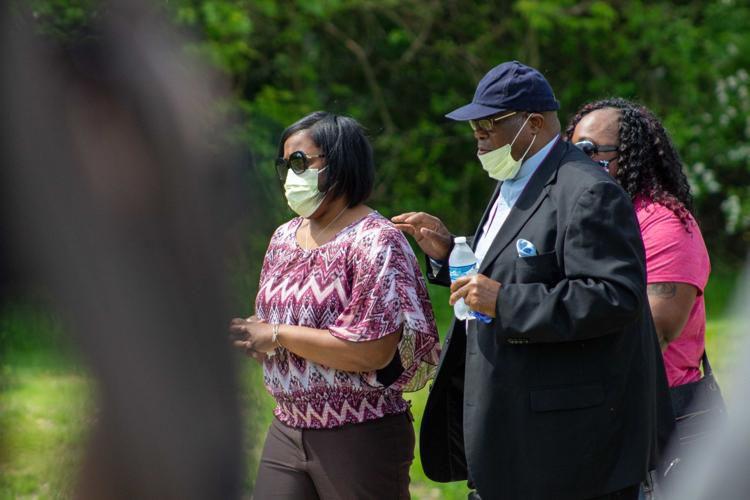 The lawsuit says there is "objective evidence" that contradicts IMPD's claims. The family's attorneys have also said there is evidence Reed didn't shoot at Mercer, but that evidence hasn't been presented.
Chief Randal Taylor and Deputy Chief of Police Kendale Adams are also named as defendants. They started the chase with Reed on a highway around 6 p.m. but eventually called for backup.
"It is unclear whether Chief Adams or Chief Taylor were acting in their official capacities as IMPD officers and whether either or both could have initiated a traffic stop," the lawsuit says.
The lawsuit was filed in the U.S. District Court of Southern Indiana on June 16, which would have been Reed's 22nd birthday.