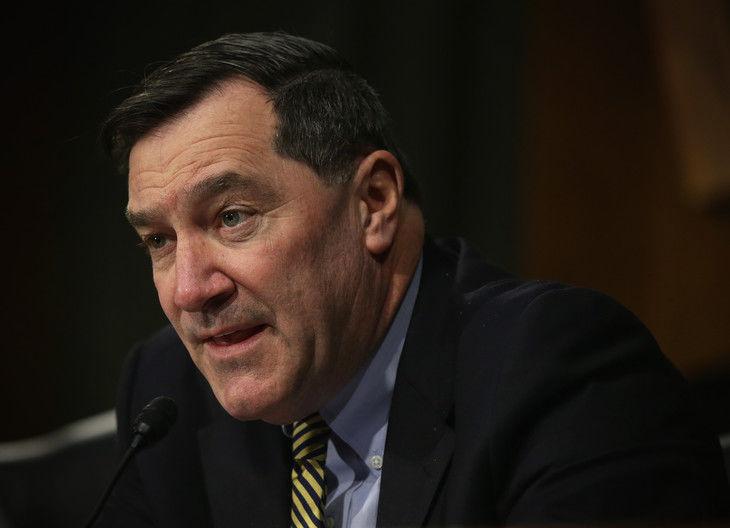 President Donald Trump signed a measure this week to improve suicide prevention hotline resources, as outlined in a bipartisan bill spearheaded by Sen. Joe Donnelly, D-Indiana. 
The National Suicide Hotline Improvement Act was introduced by Donnelly this year with help from Sen. Orrin Hatch, R-Utah. Now law, it will require the Federal Communications Commission to study various suicide prevention hotlines, including the National Suicide Prevention Lifeline and Veterans Crisis Line, and provide recommendations for further action to Congress. 
One such recommendation, campaign officials for Donnelly outlined a in a press release, could be to limit the number of digits in a hotline number to three, similar to the emergency service number 911. The hope is that an easy-to-remember number would encourage more of those in need to reach out to certified professionals. 
The FCC will work on the study with the nation's assistant secretary for mental health and substance abuse — currently Elinore McCance-Katz — and Secretary of Veterans Affairs Robert Wilkie. 
The National Center for Health Statistics reports that over 44,000 Americans die by suicide each year. Veterans suicides occur more often than in other demographics, according to studies conducted by the Department of Veterans Affairs.  
The National Suicide Prevention Lifeline was established in 2005. It now operates 160 crisis centers, where operators answer millions of calls each year. The organization also communicates with those in need via online chat rooms.  
If you are experiencing suicidal thoughts, please call the National Suicide Prevention Lifeline at 1-800-273-8255 to be connected with a crisis responder. A Spanish Language line is available at 1-888-628-9454. Each service is available 24 hours a day, seven days a week at no charge.  
TheStatehouseFile.com is a news website powered by Franklin College journalism students.