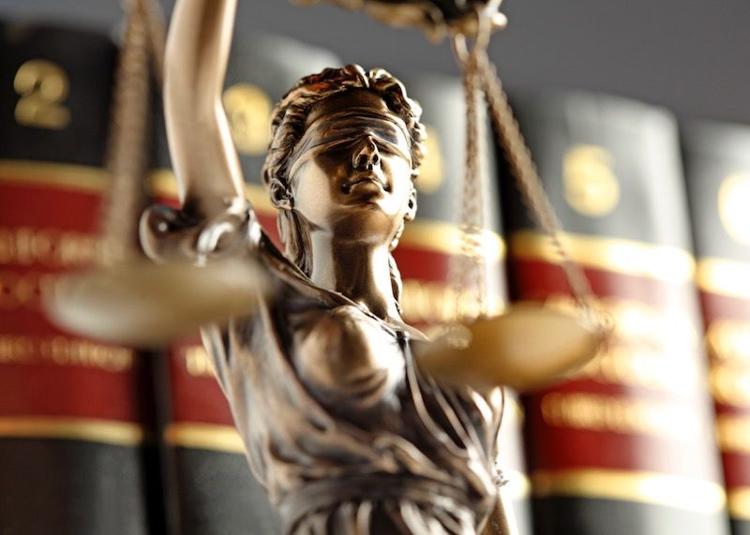 As Senate Bill 12, the much-contested hate crimes bill, moves to the Indiana House of Representatives, Democratic leaders from both chambers of the Statehouse are calling on Republican Gov. Eric Holcomb to take a more proactive role.
Forty-five states have hate crime laws in effect. Indiana — along with South Carolina, Arkansas, Wyoming and Georgia — is just one of five without one.
Holcomb has broken from his own party to call for a hate crimes law including specific protected classes.
"I am hopeful the governor's leadership will come to the forefront now," said Senate Minority Leader Tim Lanane, during a press conference Tuesday.
Despite this, the efforts to remove Indiana from this ever-shrinking list of states has run into trouble recently.
Last week, a version of the bill which included protections for those targeted for their "perceived or actual color, creed, disability, age, national origin, ancestry, race, religion, gender identity, sex, or sexual orientation" was gutted by an amendment introduced by Sen. Aaron Freeman, R-Indianapolis, who replaced that language with the word "bias."
"I challenge my good friends in the majority party: What are the scared of?" said Lanane. "Why do those words seem to scare everybody so much? There's nothing to be afraid of here. Those truly reflect the values of the people of the state of Indiana. So, there's time yet to do these things. I'm always hopeful that there can be a consensus, there can be bipartisan work."
LACK OF TRANSPARENCY IN SENATE
Before 39 to 10 vote approving the stripped-down language was taken, members of the Republican supermajority huddled in chambers, out of view of the public.
"I'm just so disappointed," said Lanane. "Because it seemed like bipartisanship was totally ignored in the process when it came to this bill. You saw the vote. It was all one-sided. … It's also disappointing to me that we didn't have meaningful debate in the Senate. It's not right that something that important is decided behind closed doors."
House Minority Leader Phil GiaQuinta said despite Holcomb's public statements in support of protected classes, he and other supporters would have to do much more to help restore them.
"I think business leaders from across the state are going to have to get involved," he said. "I think it's going to have to be like any lobbying effort."
Lanane said the amount of effort put forth by Holcomb and those who spoke in favor of protected classes during the bill's hearing in front of the Public Policy Committee would have to publicly apply much greater pressure on lawmakers.
"I think the governor has to really step forward at this point in time," he said. "As far as I know, in the Senate side, I didn't really feel the pressure of his leadership on this side. Certainly at least 33 members of the majority in the Senate didn't feel it apparently because they basically said, 'You know what? We don't need no stinkin' list.' … It's just like Spike Lee says, 'Do the right thing.' And, let's do the right thing for the state of Indiana."
RFRA PART TWO?
When asked by reporters if he thought this could turn into a sequel of the Religious Freedom Restoration Act debacle, Lanane said he didn't know, but that it certainly didn't help outsiders' perceptions of the state.
"When they took that list out, I could just hear people throughout the country saying again, 'What's wrong with Indiana?' Well, there's nothing wrong with Indiana. We just need to step up and have leaders in this state who will say, 'Here is the policy when it comes to hate crimes in the state of Indiana. We don't tolerate it. Here's a list. We're not afraid of these words. We're going to put these words right in there,'" he said.
The newly-formed group Indiana Forward has been on the forefront of pushing for comprehensive hate crimes legislation. The group is made up of representatives from the business, nonprofit, advocacy, education, and faith communities.
Still, GiaQuinta said those in favor of the bill, especially in the business community, needed to do more.
"If there's something that business organizations have tried to get done in the past, they've been pretty successful," he said. "If they put the time and effort into it, they can get it done."
RELEVANT EXAMPLES CONTINUE EMERGING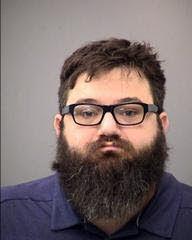 As an example of how relevant comprehensive hate crimes legislation is, GiaQuinta referenced the case of Dustin Passarelli, 33, of Plainfield.
Passarelli was charged Thursday with the Feb. 16 road rage murder of Mustafa Ayoubi in the 3900 block of Wind Drift Drive East.
"We have said on many occasions, too many occasions in fact, that hate and crimes motivated by hate are real. Some in the legislature wish to push the dialogue into the hypothetical, but those of us who listen to our neighbors understand that this is an unfortunate reality in our state," stated Marion County Prosecutor Terry Curry, who has also been a vocal supporter of a comprehensive hate crimes bill, on Friday.
"While the disturbing allegations underlying the charge in this case remain to be proven at trial, we are obviously unable to charge this alleged act as a hate crime. The death of Mr. Ayoubi has been charged as a Murder, which we will vigorously prosecute to seek justice for Mr. Ayoubi, for his family and loved ones, and for all members of the Hoosier Muslim community who have been impacted by this tragedy."
ANSWERING DETRACTORS
After Tuesday's press conference, Lanane was asked by NUVO about Witmer vs. State of Indiana ruling by the Indiana Supreme Court in 2003, which has been used by Freeman and others to suggest that listing individual classes are unnecessary.
"If you read that case, it was very narrowly tailored," he said. "It was only about race, by the way. So, what does that say about all these other protections that we feel are important to include in the list, as well?
"I always say this to my friends on the other side who are railing about activist judges, and judges don't make the law," he said. "They're right. We do."
As for whether hate crimes legislation would amount to "thought policing," Lanane dismissed that argument out of hand.
"That's ridiculous," he said. "You have to commit a crime. You have to do affirmatively do something against a person, and then they inquire at that point in time is what was the motivation. We do it all the time. 'You possess drugs, what's your intent? Intent to distribute? What's your thought pattern?' You have to prove that in court, of course, so that idea is to me an excuse for not passing this."